Price talks stress of Trade Deadline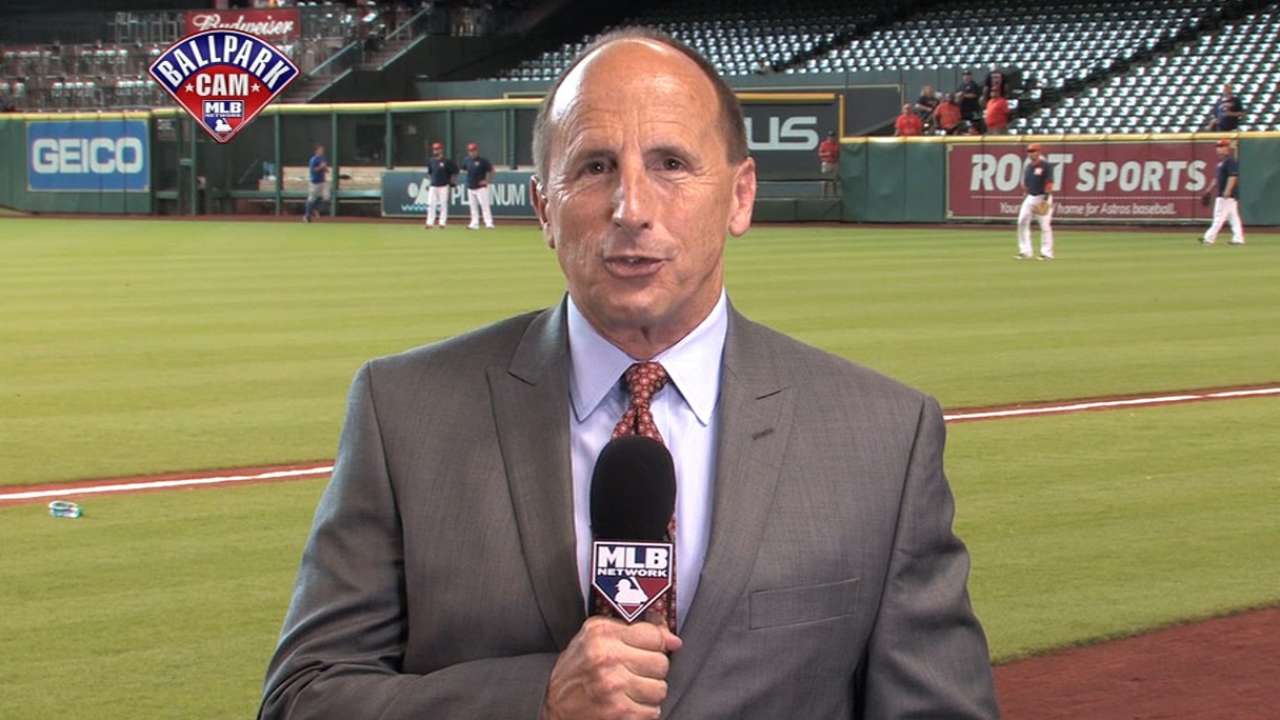 CINCINNATI -- The writing's on the wall for a number of Reds players who are expected to be moved before the July 31 non-waiver Trade Deadline, but according to Reds manager Bryan Price, that doesn't make it less stressful for the players.
With the Reds sitting 16.5 games back of first place in the National League Central and 7.5 games back of the second NL Wild Card spot entering Sunday, Cincinnati is expected to be sellers before the Deadline. The list of possible Reds being moved is lengthy, starting with starting pitchers Johnny Cueto and Mike Leake. Other Reds who have been mentioned as possible trade pieces include closer Aroldis Chapman, right fielder Jay Bruce and reliever Manny Parra.
Although players like Cueto and Leake -- the latter who said on Friday he expects to be traded -- have been mentioned in trade rumors for most of this season, Price believes the situation takes a toll on the guys.
"I know it's stressful for the players," Price said. "It's definitely stressful for the players, to not know what could happen, the uncertainty of if you'll be traded, and if so, where you will go. Having to get to know new people, being in a new environment is definitely mentally challenging."
The days leading up to the Deadline have also been tough for Price. While moving some of the organization's top players for younger prospects might be in the best interest for the Reds long term, Price said it still will be hard to watch some of his guys leave.
"Any time you lose a player, be it through a trade or someone that goes some place in free agency, it's a personal relationship that is not lost, but you know that you're just not going to see each other on a regular basis again," Price said. "That's baseball, you learn that in baseball. It's funny, because there's guys we've all played with in A-ball that you might not see for 15 years, and the next time you see him, it's like you pick up right where you left off. It's the nature of the beast, but it's never easy to see players leave that you are connected to."
Robert Bondy is an associate reporter for MLB.com. This story was not subject to the approval of Major League Baseball or its clubs.