ICYMI: Padres battle, secure series win over Rox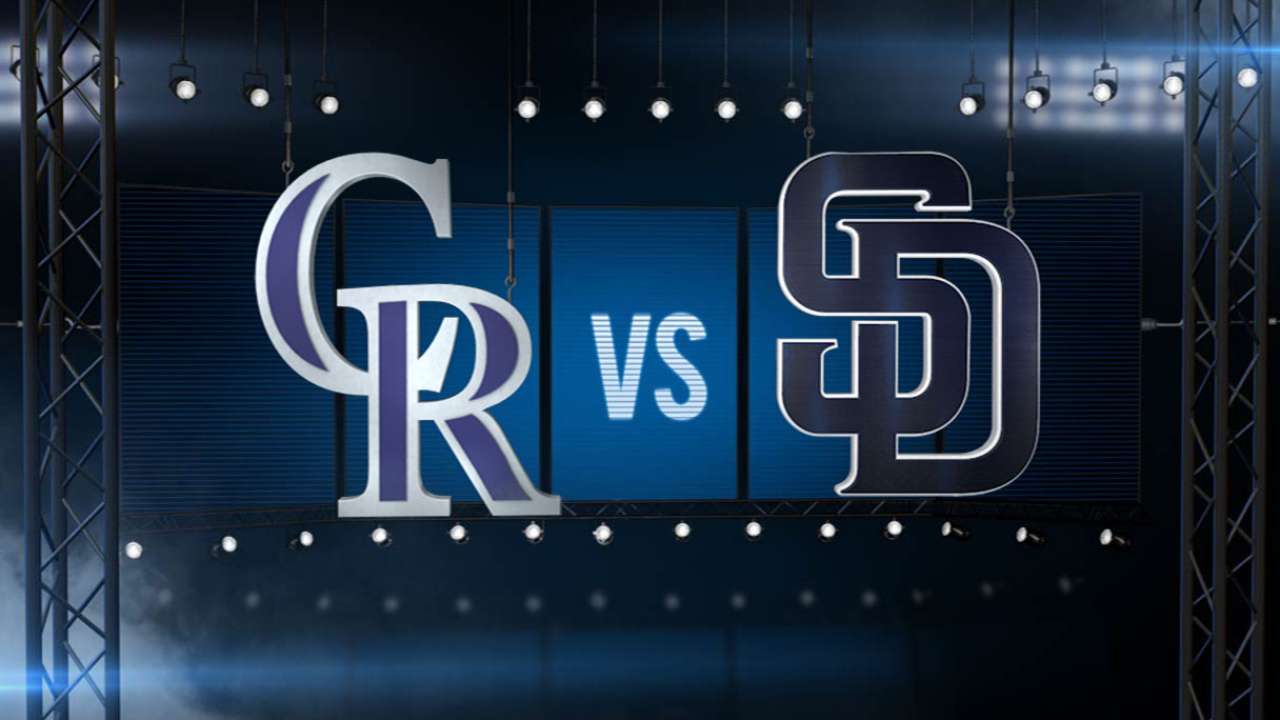 The Padres and Rockies had a great back-and-forth battle on Saturday night, as the lead changed hands a total of five times before the Padres ultimately came out on top by a score of 5-4 over Colorado. The Friars would once again use the long ball to their advantage, as rookie catcher Austin Hedges and veteran shortstop Clint Barmes would each go yard en route to a Padres victory. Tyson Ross delivered a quality start to help secure San Diego's fourth win in a row.
For the second night in a row, the Rockies outhit the Padres. But, ultimately, the Padres outplayed Colorado -- in that their offense was efficient and made its chances count, as its efforts led to five runs scored on five hits. The offense was highlighted by Barmes and Hedges' home runs, of course. But it's also worth noting that Matt Kemp extended his current hitting streak to seven straight games with an RBI double in the sixth inning. Kemp and Barmes each also had two RBIs on the day, with Barmes' two-run shot being the decisive blow in the game, while Hedges' RBI came on the second home run of his career.
The pitching was efficient on Saturday, as well, as Ross threw 6 2/3 innings and surrendered only three earned runs on seven hits with six strikeouts. Ross did not factor into the decision, but he did earn a quality start and extended his "homer-less" streak to 15 straight starts -- tying the franchise record for consecutive starts without allowing a homer. Additionally, Ross has not surrendered a home run in 93 1/3 innings, dating back to April 28 of this season.
In addition to Ross' start, closer Craig Kimbrel collected his 25th save of the year, after striking out the side in the ninth inning. His 25th save was also his fourth save in as many games.
Sunday afternoon presents an opportunity for the Padres to go for a series sweep of the Rockies, as Andrew Cashner gets set to take the hill against Eddie Butler at Petco Park. In case you missed it, here are some highlights and stories that you may not have seen from Saturday:
Padres post-game recap: Friars flash power again to win 4th straight
Hedges opens the scoring with his second homer of the year: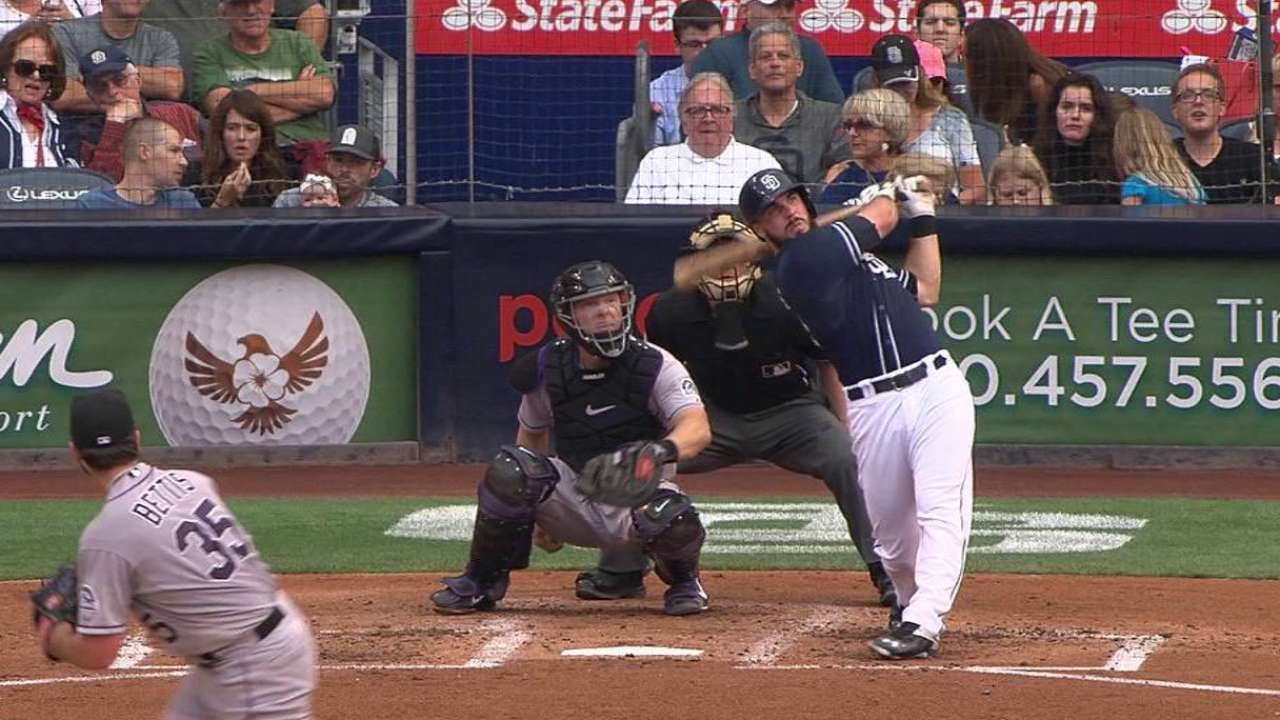 Kemp delivers a clutch 2-RBI double in the 6th to break the tie: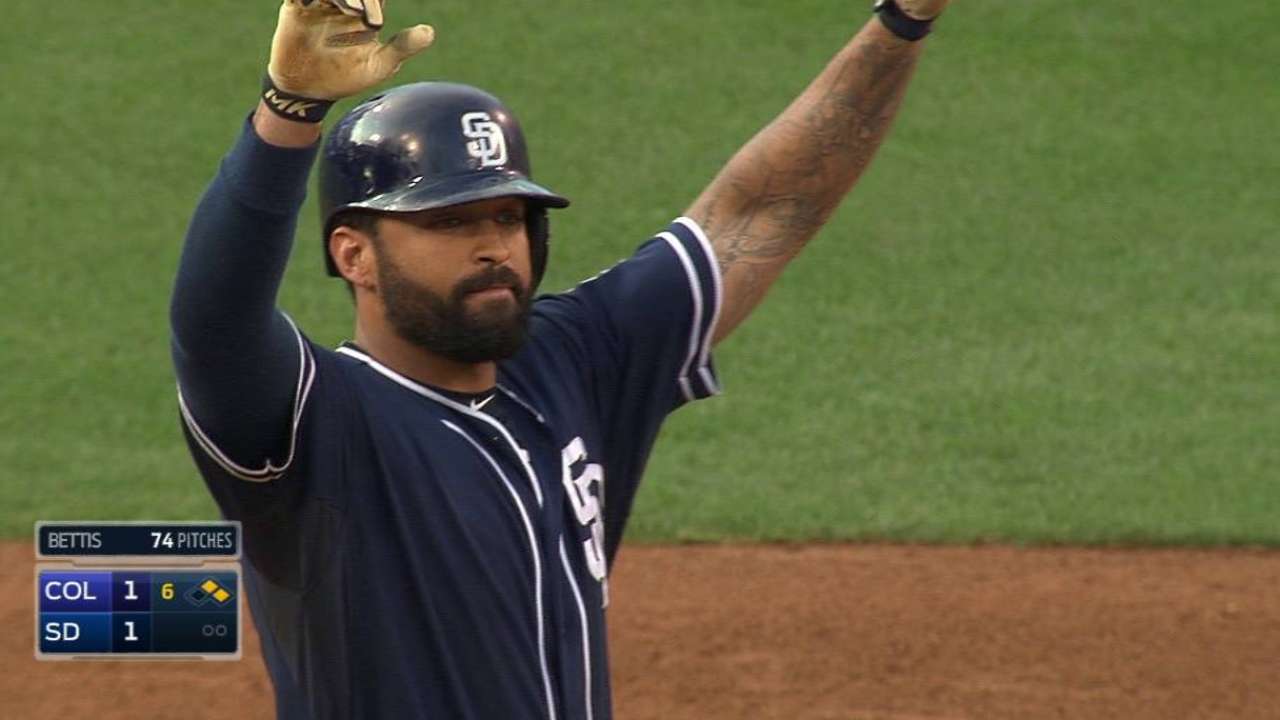 Barmes crushes his third homer of the year to put the Padres up 5-3: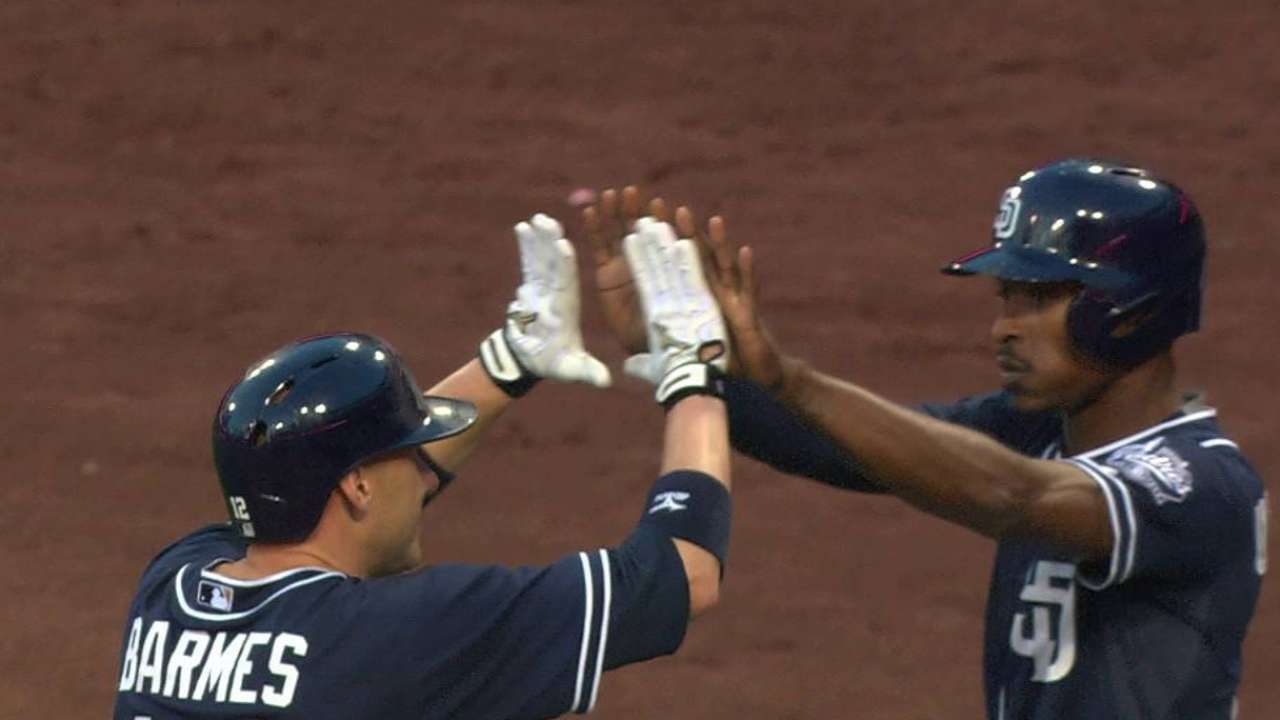 Kimbrel closes the door with his 24th save of the year:
Veteran shortstop flexes muscles against former club: Barmes comes up big with veteran approach
Murphy prefers Middlebrooks at short over third: Middlebrooks to see more time at shortstop
Bash bros. looking to make a statement: What if Kemp, Upton get hot at the same time?
Padres hoping to rally and get back into the mix: San Diego welcomes positive signs to open 2nd half
Friday's festivities bring ASG fever: Excitement Abounds as Countdown to ASG begins in San Diego
Down on the farm: Padres Minor League Report: July 18th
Notable Notes: Game Notes vs. COL (07.18) Ross, Friars Seek Series Victory in Game-Two against Rox
Looking forward
Friar Forecast: Cashner, Padres look to extend streak, sweep Rox
Sunday's probable pitchers: Andrew Cashner (3-10, 4.10 ERA) vs. Eddie Butler (3-6, 4.80 ERA)