Sanchez pegged for bullpen duty upon return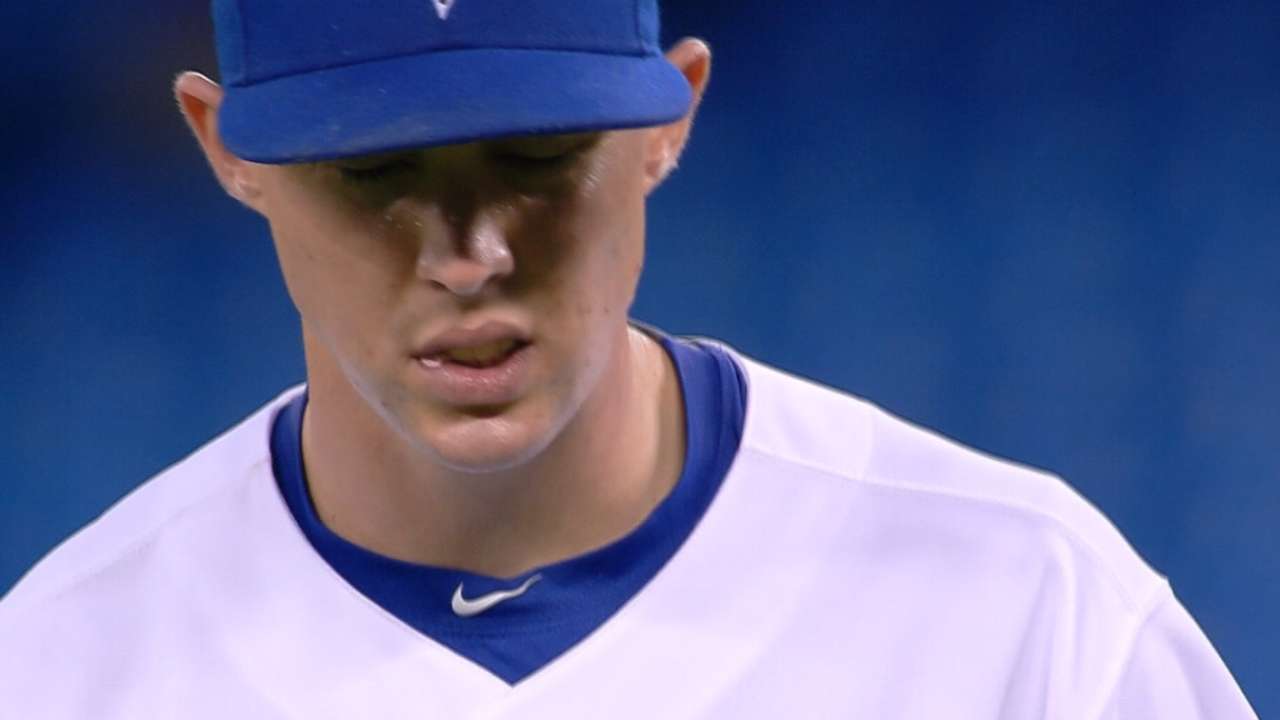 TORONTO -- In an effort to strengthen their bullpen, the Blue Jays will use Aaron Sanchez as a reliever when he returns from his rehab assignment. That could happen as soon as this week, according to manager John Gibbons.
"Hopefully by the end of the week, he'll join us on the road pitching out of the bullpen," Gibbons said following the club's 4-0 win over the Rays in Sunday's rubber game.
The plan is to have Sanchez complete his rehab with a relief appearance for Triple-A Buffalo on Tuesday before joining the Blue Jays at some point on their six-game West Coast road trip, which begins in Oakland on Tuesday.
Gibbons said he expects Sanchez to share late-inning duties with 20-year-old hurler Roberto Osuna, who's been the Blue Jays' best reliever this season. Sanchez made 24 relief appearances in 2014, going 2-2 with three saves and a 1.09 ERA as he unseated Casey Janssen as Toronto's closer late in the season.
"We could go with either him or Osuna late, depending on how things are looking," Gibbons said. "We still gotta build him up a little bit ... we're not just gonna throw him into the fire immediately."
Gibbons had previously stated that he liked Sanchez in a relief role, though the lanky right-hander had come into his own as a starter before he landed on the disabled list with a right lat strain in mid-June.
Sanchez was 5-4 with a 3.55 ERA in 11 starts this season, and saw his control improve significantly as he lowered his walk totals in almost every start since May 2. He put together his best outing on June 5, going eight innings while allowing one earned run with no walks in a victory over the Astros. Sanchez went on the DL a week later.
Pitching has been a sore spot for the Blue Jays this season, and it appears the club has prioritized solidifying the bullpen over the rotation. For now, that means Felix Doubront is the fifth starter.
"We get into positions in these close games where we get a good start," said Gibbons, whose club is 10-19 in one-run games. "We've got to be able to win those games."
Jamie Ross is an associate reporter for MLB.com. This story was not subject to the approval of Major League Baseball or its clubs.