Porcello takes step forward despite loss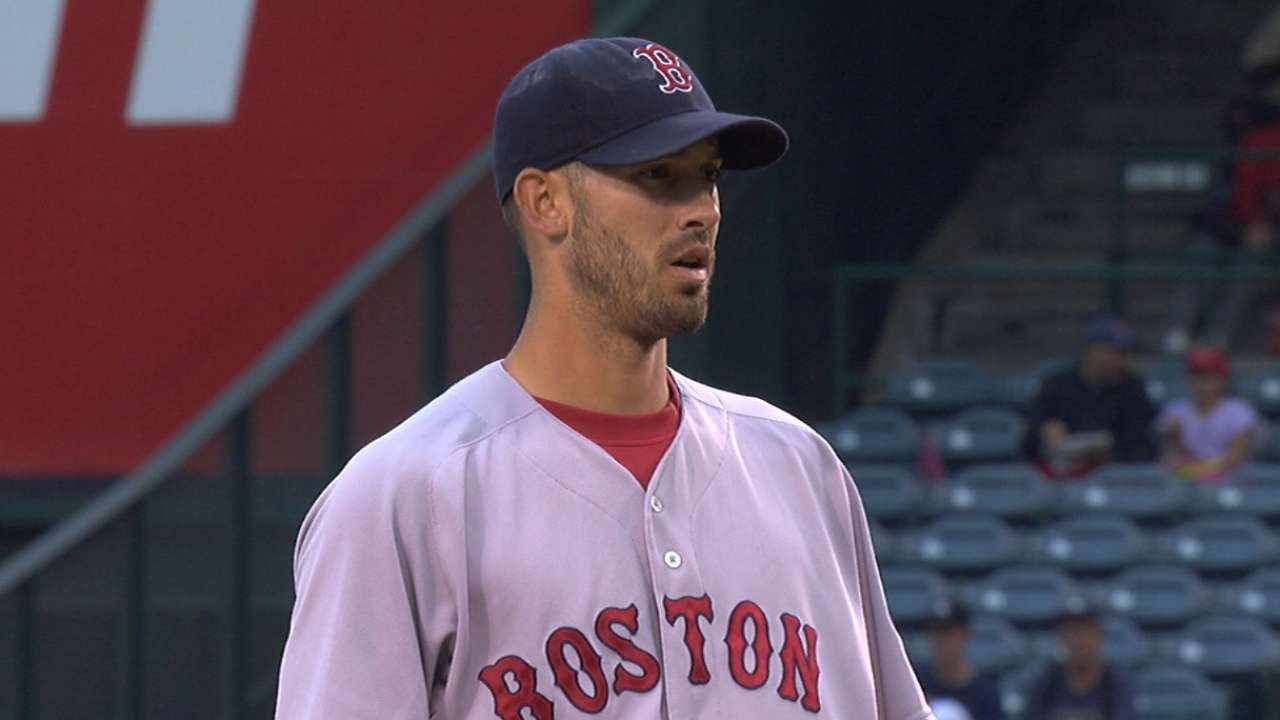 ANAHEIM -- As Rick Porcello's pitch count continued to climb through the first few innings of the Red Sox's Saturday night matchup against the Angels, it looked like the right-hander's first start after the All-Star break would mirror his first-half struggles. However, unlike so many of his other outings this season, he managed to limit the damage.
While he took the loss in a 3-0 defeat, Porcello, along with manager John Farrell, chose to look at the positives.
"We were in some tough spots tonight and able to limit the damage. It kept us in the game. That is the biggest thing moving forward. We did that tonight," Porcello said. "I'm just making better pitches and not getting beat on offspeed stuff up in the zone."
In five innings, Porcello allowed three runs (two earned) on four hits while striking out five. He threw 102 pitches, 52 for strikes.
However, the start wasn't without its problems. Porcello allowed the leadoff homers to Kole Calhoun in the third and fifth innings. The final one gave the Angels a 3-0 lead.
The long ball has been a problem for Porcello this season. His 18 home runs allowed are fourth-most in the American League. He allowed 18 all of last season while with the Tigers.
"I was just falling behind in the count. Obviously with the guys behind him, I don't want to walk him," Porcello said of Calhoun, who hits in front of Mike Trout and Albert Pujols. "I was hoping to execute some sinkers down and away and get him to roll over into the shift. He just put a good swing on both pitches."
Porcello hit a rough patch in the second inning when he allowed two walks and a wild pitch that allowed a run to score from third base as the Angels took a 1-0 lead before they recorded a hit.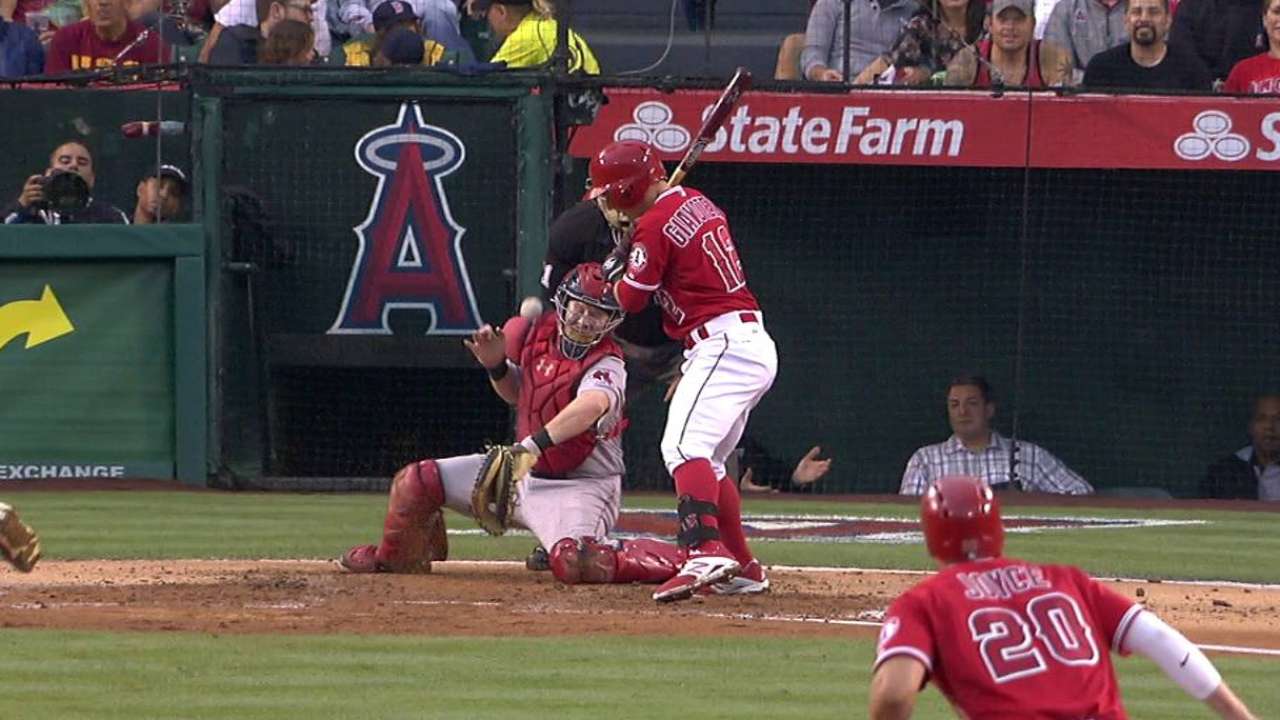 "In the situations where he has had men in scoring position. When he's missed, he's missed to the extreme rather than the middle of the plate," Farrell said. "That's a major step forward. He has to continue in that direction."
Porcello, who held Trout and Pujols to 1-for-8 Saturday and struck out Trout twice, has never had an easy time against the Halos. He came into the game 4-5 with a 7.07 ERA in 12 career starts against them. Against the Angels on May 22, he allowed seven runs on seven hits in 4 1/3 innings for the loss.
"A lot of deep counts and a lot of pitches thrown and a slower pace from what we have seen from him," Farrell said. "They got some leadoff base runners on, but he was able to manage it and minimize the damage. Still, on a night you aren't scoring, those loom large."
Quinn Roberts is a reporter for MLB.com. This story was not subject to the approval of Major League Baseball or its clubs.