Price locked in, one-upped by O's Tillman
Tigers ace ties season high with 12 K's in hard-luck loss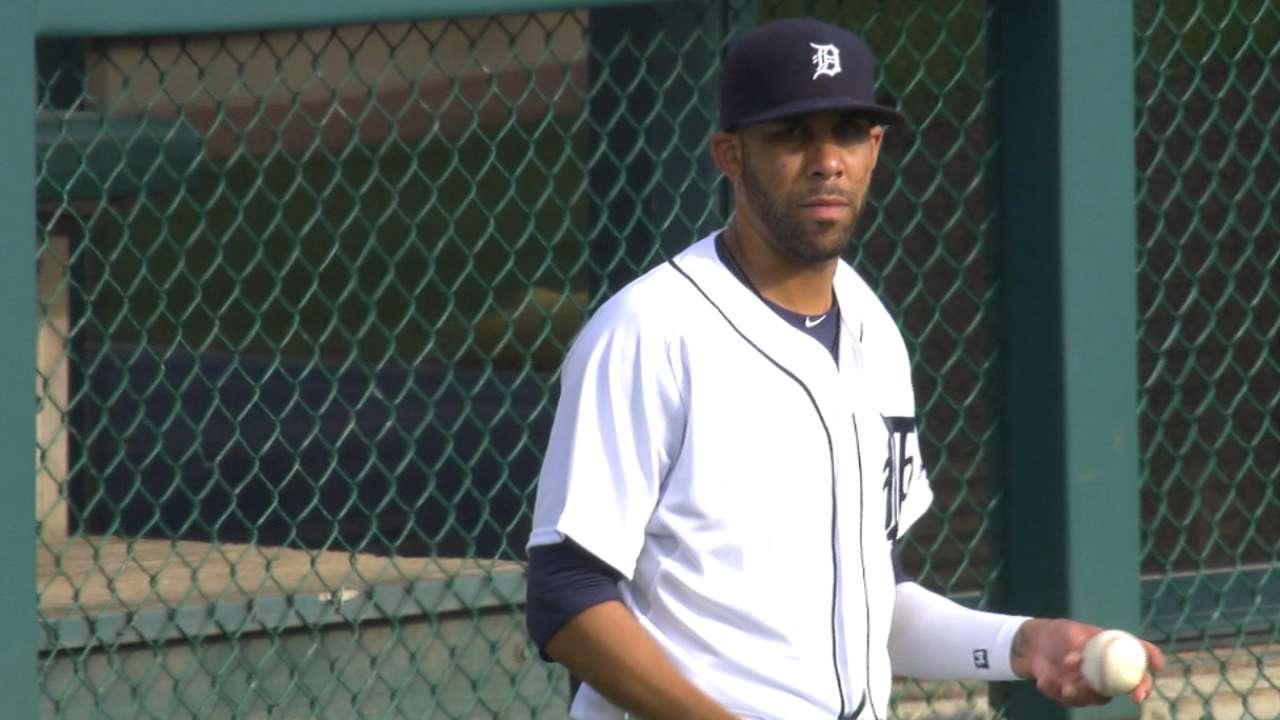 DETROIT -- A pair of Opening Day starters took the hill on Saturday night at Comerica Park, and the game lived up to the talent on the mound.
The Orioles' Chris Tillman one-hit the Tigers over eight innings, while David Price tied a season high by striking out 12. But Detroit's lefty ace, despite yielding only one run, took his first loss since May as Baltimore evened the series with a 3-0 win.
Price became just the third pitcher this season to be dealt a loss when striking out 12 batters, joining the White Sox Chris Sale and the Padres' Andrew Cashner.
"I've been on the opposite end a couple times this year," Price said. "I've thrown the ball way worse than I threw the ball tonight and I came out on top. That's baseball; that's life. Got to roll with it."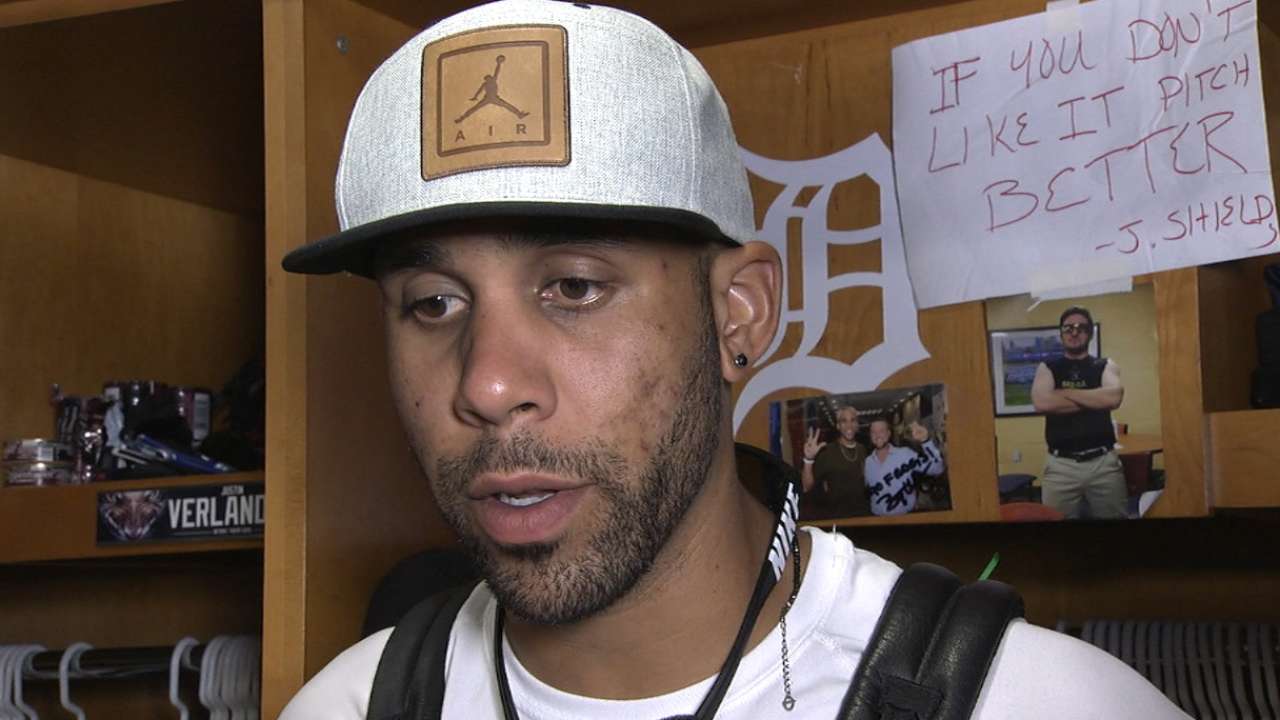 The Tigers dropped to 15-4 in games started by Price this year.
Third baseman Manny Machado provided all the offense Baltimore needed in the third inning, when he turned on a curveball and sent a moonshot down the left-field line.
"I've thrown that pitch many times this year, they either take it or foul it off," Price said. "He put a good swing on it and hit a homer."
After the third inning, though, it didn't seem as if Detroit's lefty ace would last deep into the game. At that point, he had thrown 66 pitches and battled through several long at-bats. Machado had worked a seven-pitch walk in the first, J.J. Hardy battled for a six-pitch strikeout in the second, and Caleb Joseph lasted eight offerings when he fanned in the third.
But following a leadoff single in the fourth, Price struck out the side, and he made quick work of the Orioles in the fifth, needing just seven pitches to record his first 1-2-3 inning of the night.
Price maneuvered around a leadoff double and a two-out error in the sixth, and he tossed a clean seventh to finish his outing at 113 pitches. Orioles designated hitter Matt Wieters, who entered batting .366 lifetime against Price, struck out three times.
"He was pretty good from the first pitch," Tigers manager Brad Ausmus said of Price. "I don't think he really wavered. He had his velocity; his changeup was outstanding. Pitch count got up a little early, but as good pitchers do, they find a way to get through seven or eight."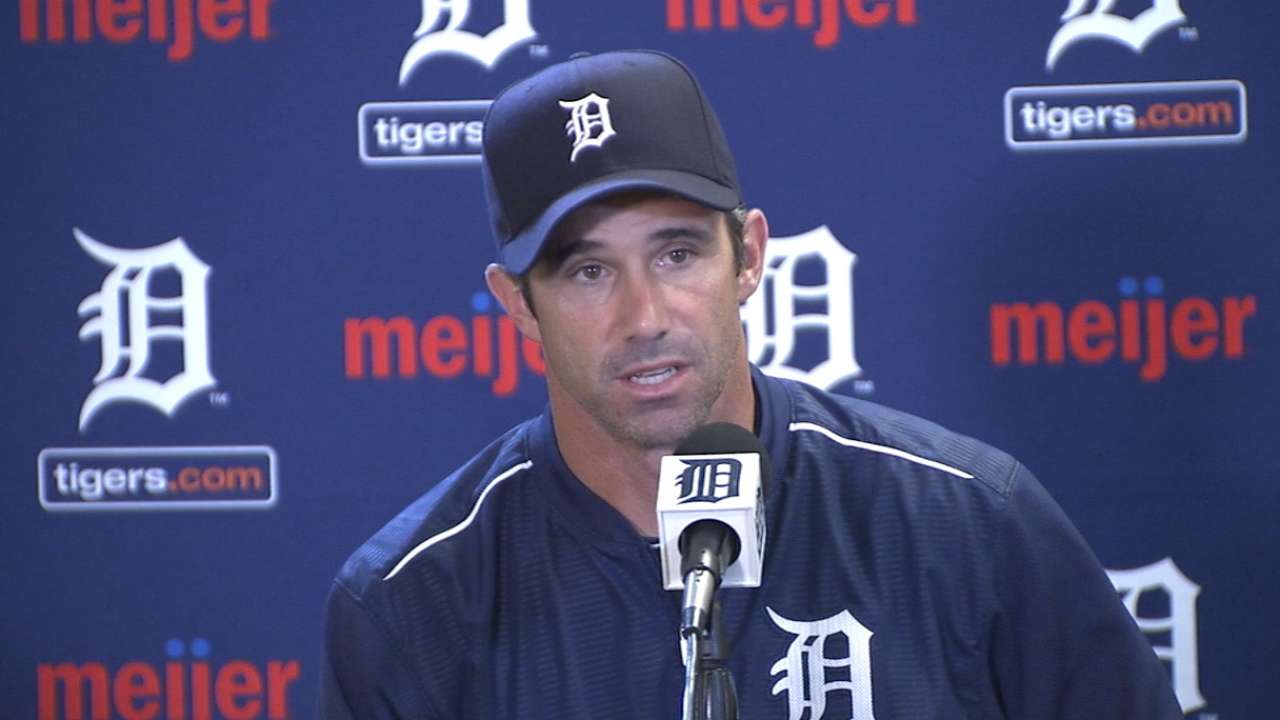 The 12-strikeout performance was Price's best since May 21 against Houston. It's the 28th time in his career that he has fanned more than 10 batters.
But in a battle of Opening Day starters, Tillman was one run better head-to-head.
"That's what bothered me the most, is David was out there pitching his butt off all game," said right fielder J.D. Martinez. "He deserved to win that game."
Alejandro Zúñiga is an associate reporter for MLB.com. This story was not subject to the approval of Major League Baseball or its clubs.