Nelson rebounds from rough 1st, drives in pair
Righty gets first career RBIs in comeback win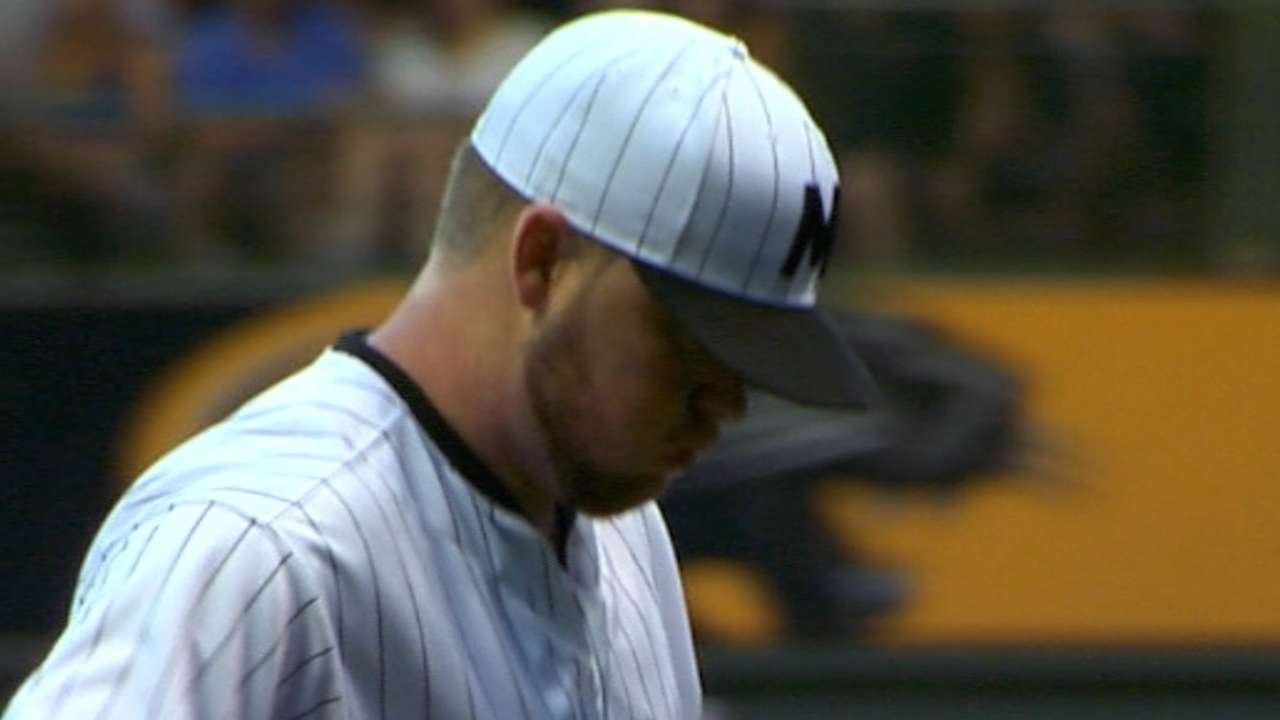 MILWAUKEE -- The first inning in 2015 hasn't been kind to Brewers starter Jimmy Nelson. However, the right-hander has proven he gets better as the game advances past the opening frame.
The story was the same on Saturday, as Nelson surrendered just one more run on three hits after surrendering three runs in a difficult first for him and his defense. He also struck out eight in 6 1/3 innings in the Brewers' 8-5 win over the Pirates at Miller Park. Nelson now has a 9.00 ERA in the first inning this season, but that number drops to 3.36 past the opening frame.
"I feel like I'm a broken record with the runs in the first," Nelson said. "I just try to keep a level head about it and give us a chance."
The Pirates opened the first with a single off the bat of Gregory Polanco, and Neil Walker followed with one of his own that eluded Carlos Gomez in center field, allowing Polanco to score from first. Walker found his way to the plate shortly after thanks to a wild pitch from Nelson.
Pittsburgh would tack on another to open the game after a throwing error by shortstop Jean Segura. Nelson and the Brewers' defense would quickly right the ship, though, leading to what manager Craig Counsell referred to as a great game after the first three pitches, especially from Nelson.
"To me, it's as good a start as Nelson has had," Counsell said. "Just to come back after that and shut it down. We talk about, as pitchers, to give your team a chance to win. He did that tonight."
Nelson contributed to Milwaukee's win in the batter's box, too. He plated the Brewers' first two runs of the game in the second with a sharp ground ball down the right-field line. The RBIs were the first two of Nelson's career, and he said they came with a different batting stance than usual.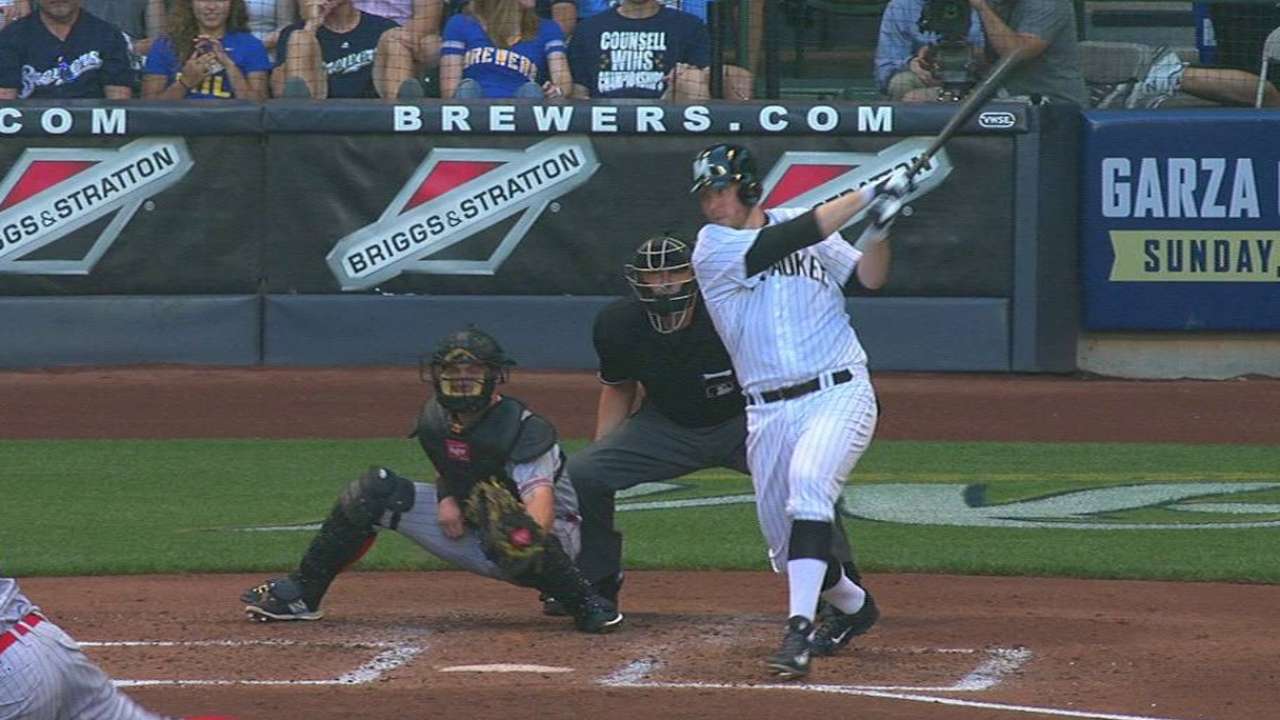 "Trying out anything when you feel like you're 0-for-50 or whatever," Nelson said of the change at the plate. "As a pitcher, when you're hitting you're just trying to make contact really."
Figuring out the first inning on the mound, though, seems to be the key for Nelson moving forward.
"It's just a main theme I've been learning this year," Nelson said. "Don't lose your mind after the first inning or first couple, because there's a lot of game left."
Brandon Curry is an associate reporter for MLB.com. This story was not subject to the approval of Major League Baseball or its clubs.