DeSclafani struggles vs. aggressive Tribe bats
Price not worried about righty's recent rough outings at home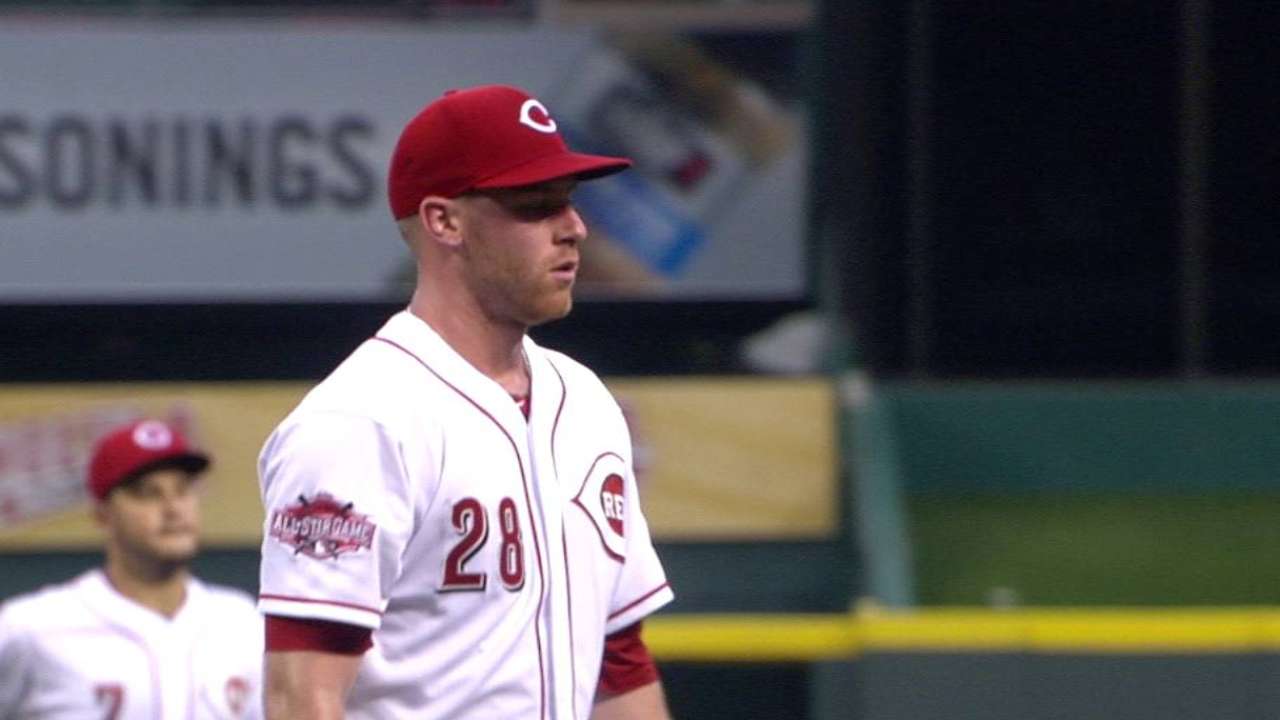 CINCINNATI -- Anthony DeSclafani's season-long struggle at Great American Ball Park continued on Saturday in one of his worst outings of the year.
The Indians knocked around DeSclafani to pick up a 9-4 victory in the middle game of the three-game series. The rookie right-hander gave up six runs on eight hits -- including home runs to Michael Brantley and Brandon Moss -- in five innings pitched. The six earned runs given up matched a season-high for DeSclafani.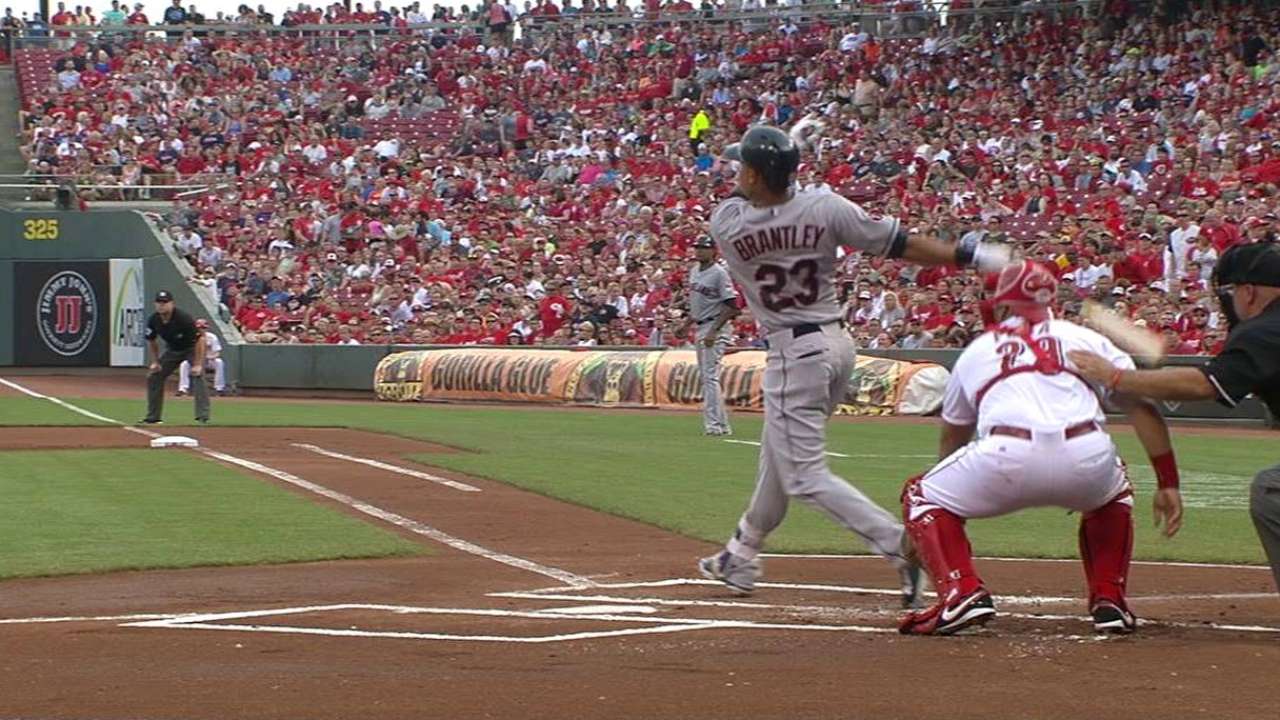 "It looked like a pretty heavy fastball-slider mix," Reds manager Bryan Price said. "I know when he pitched in Cleveland, I think that was the game I was thrown out at home plate, I was able to watch that entire game in my office from the center-field camera, and he had a very, very reliable, productive curveball and changeup. I think that's important with a lineup like these guys have with so many tough left-handed hitters.
"I know the [Francisco] Lindor kid pulled a curveball for a double, but beyond that, there wasn't a lot of the softer offspeed pitches, and I think if he had his real A-grade command, he could have pitched with fastball-slider, but he didn't have his best command tonight in the zone."
It was the first start for DeSclafani since July 6 after he was scratched from his July 11 scheduled start in Miami with a gluteal strain. He said the injury didn't impact his performance on Saturday evening and that he just didn't locate his pitches.
"I just wasn't executing any pitches," DeSclafani said. "It wasn't the start I was hoping to have, especially coming out of the All-Star break and opening the second half. I wasn't good tonight, didn't put guys away when I had to. To Moss, I had him down 0-2, and I need to make a better pitch. I just didn't give my team a chance to win, that falls on me. I have to do a better job."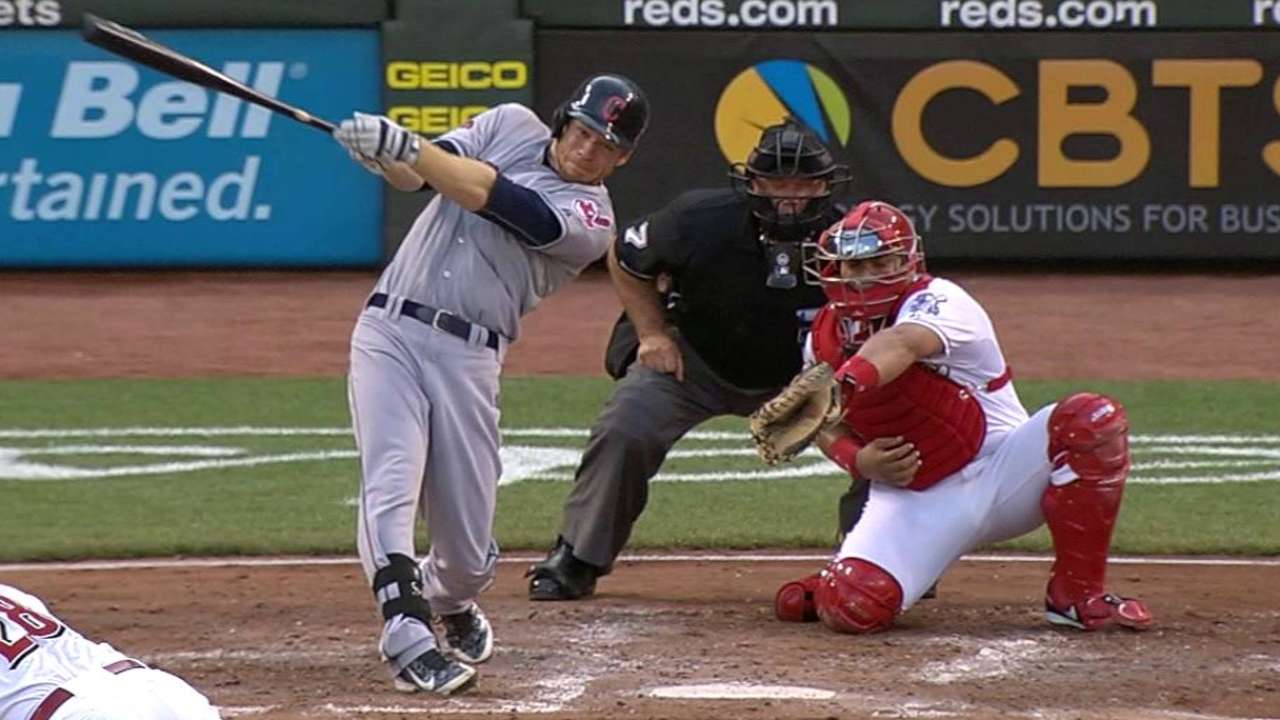 Saturday's outing was only the latest edition of a rough home campaign for DeSclafani in 2015. He is now 2-5 with a 5.69 ERA in nine starts at Great American Ball Park compared to a 3-2 record with a 2.53 ERA in nine starts on the road.
Despite the large difference in performance, Price said it is too early in DeSclafani's career to really break down the home and away splits, and he isn't worried about his recent struggles at Great American Ball Park.
"I haven't looked at it that deeply, I certainly would not ever suggest it's mentally. He is too tough a kid. He attacks, he's on the attack," Price said. "He's got such a short career. I wouldn't look too deep into the numbers at this point in time in his career. If we are talking two years from now, then we can look at the splits, but right now I just think it's coincidence."
Robert Bondy is an associate reporter for MLB.com. This story was not subject to the approval of Major League Baseball or its clubs.