Colon shows rust in first start after the break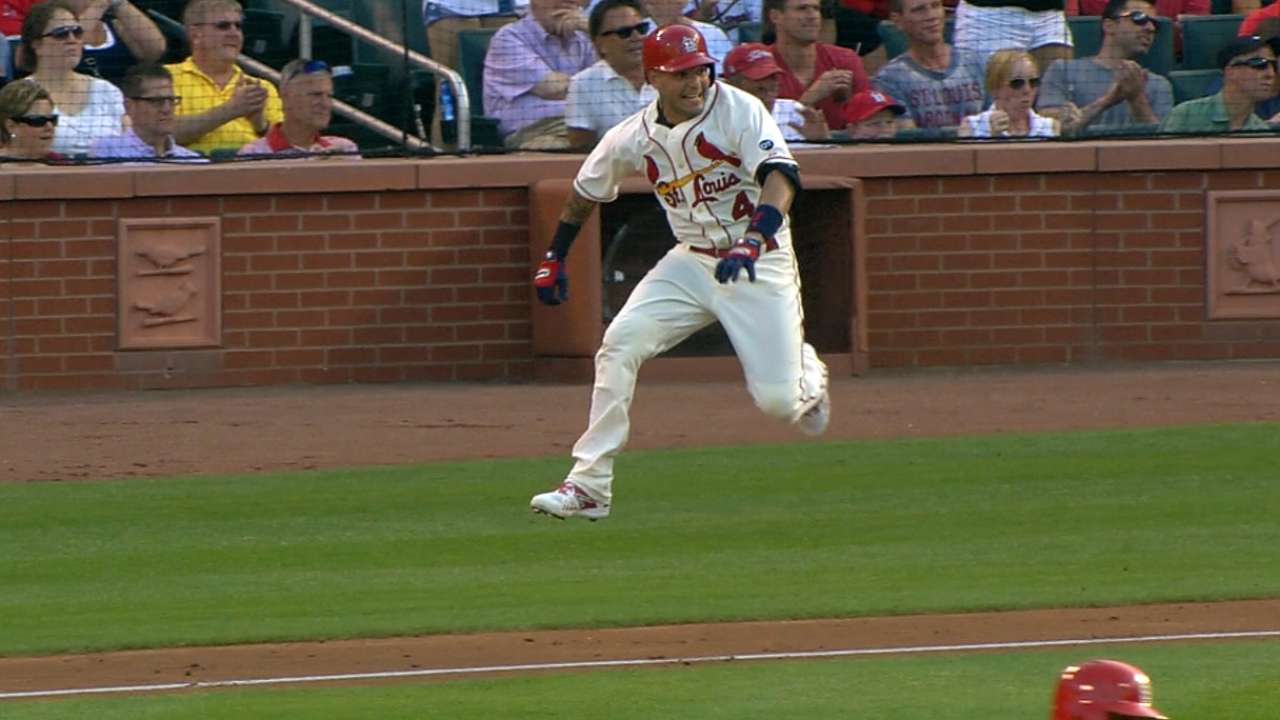 ST. LOUIS -- Bartolo Colon's struggles continued against the Cardinals on Saturday.
Colon gave up four runs in the first inning and three more in the fifth, and the Cardinals cruised to a 12-2 win. After winning four straight, the Mets have now lost both their games since returning from the All-Star break.
"I think this just goes to show you [that] one of the things the break can do to certain guys is just get you out of whack. That wasn't the Bartolo Colon we've known tonight," manager Terry Collins said. "That guy has only walked [11] guys all year, let alone the first guy of the game. Showed he had a little rust."
Colon lasted just 4 1/3 innings, giving up eight hits and seven runs. Just 50 of his 89 pitches were strikes, he walked three, and he hit a batter with the bases loaded.
The outing mirrored Colon's last start against the Cardinals, at Citi Field on May 20. In that start he gave up eight runs over 4 1/3 innings in a 9-0 Mets loss.
"I know they have a tough lineup," Colon said through an interpreter. "This year they've been lucky, they've been good. I was lucky enough last year to beat them twice, and this year they beat me twice."
The Mets have now lost Colon's last five outings, with him taking the loss in four of them. His ERA during that span is 6.18.
But his numbers are a bit misleading, as the streak has been a study of extremes. Ther are two games, including the latest, in which he gave up 13 runs over 8 2/3 combined innings. In two other starts, he gave up just four runs over 13 innings.
"It's all command with him," Collins said. "Bartolo does not change the way he pitches. Primarily fastball, with a mix of some changeups and some sliders, but when he commands the fastball, the other stuff is just an accent. And when he doesn't command the fastball, he's not the kind of a guy who's going to go strictly offspeed, he just doesn't pitch like that, and tonight he just didn't have the command."
The bullpen struggled as well, giving up five runs in relief, though just one was earned.
Joe Harris is a contributor to MLB.com. This story was not subject to the approval of Major League Baseball or its clubs.