Heyward matches career high with 5 hits
Ailing outfielder exits after final single with cramps in legs, but no cause for concern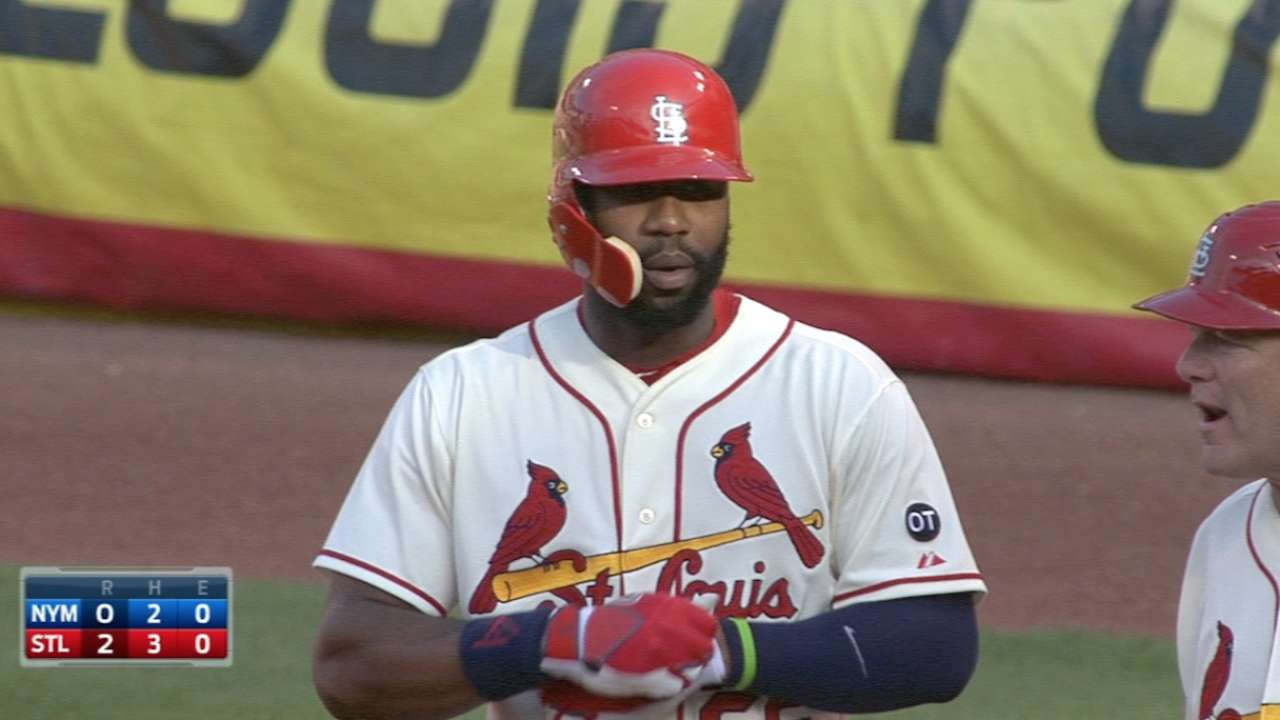 ST. LOUIS -- Jason Heyward matched a career high when he recorded his fifth hit of the game in the eighth inning of the Cardinals' 12-2 win over the Mets at Busch Stadium. He exited the game after reaching first base, but his impromptu departure wasn't so the crowd of 45,682 could applaud his effort.
Heyward asked to leave because of cramps in his legs, and he said after the game that he has been feeling "under the weather." The Cardinals led, 8-2, when Dan Johnson entered as a pinch-runner.
"I would have tried to [stay in the game if it had been closer], but that at-bat, after I fouled a pitch off, I felt a cramp and tried to run," said Heyward, who received two IVs after the game. "A little risky, so I knew it was the right situation to get out of the game."
Manager Mike Matheny said there is no cause for concern, and Heyward attributed his symptoms to the fact that he wasn't feeling well.
"It's a good night for everybody," Heyward said. "We jumped on them early, kept passing the bat down the line, and it was great for our offense and our pitching staff to be able to take a breather."
David Cobb is an associate reporter for MLB.com. This story was not subject to the approval of Major League Baseball or its clubs.