Bruce comes through with all 4 of Reds' RBIs
Right fielder combines with Phillips, Votto for all of Cincy's hits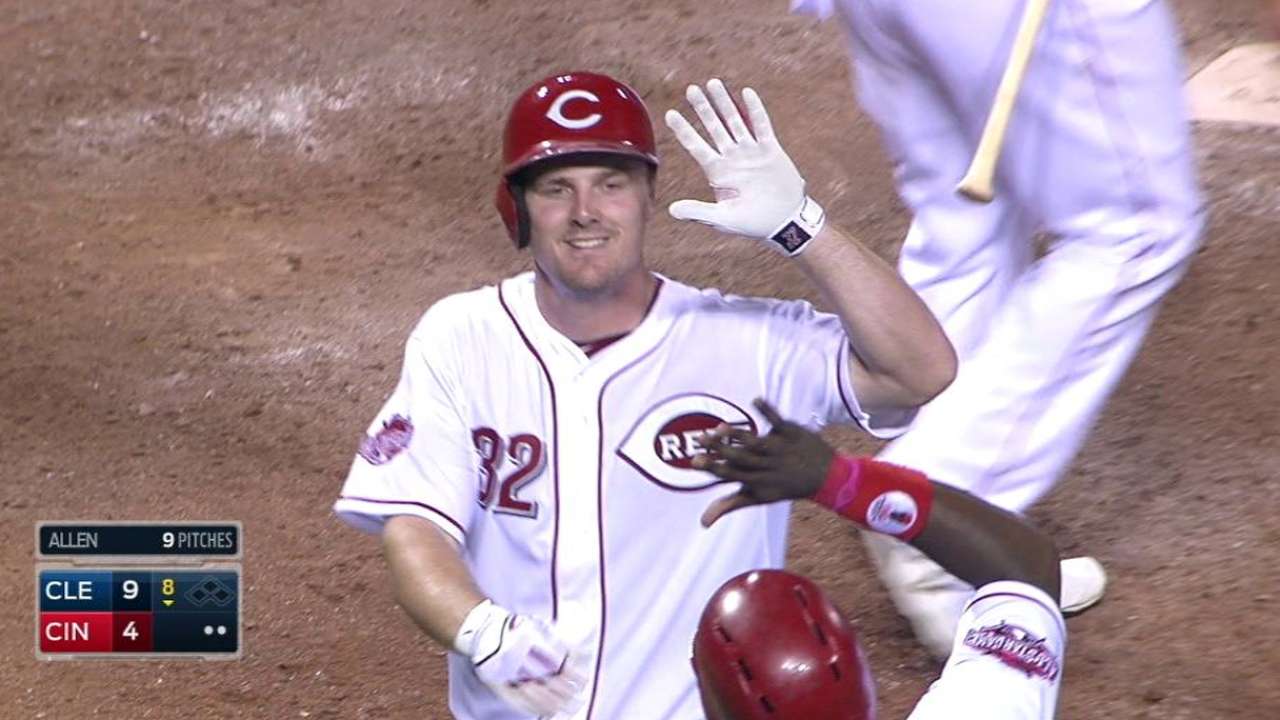 CINCINNATI -- Most of the Reds' lineup had a quiet evening on Saturday, but that wasn't the case for right fielder Jay Bruce.
Bruce matched a season-high when he drove in all four of the Reds' runs in a 9-4 loss to the Indians at Great American Ball Park. Bruce hit one deep enough to right field for Brandon Phillips to tag up at third base and score on the sacrifice fly in the first inning, and he hit a three-run homer in the eighth inning. The home run was his 14th of the season and 196th of his career.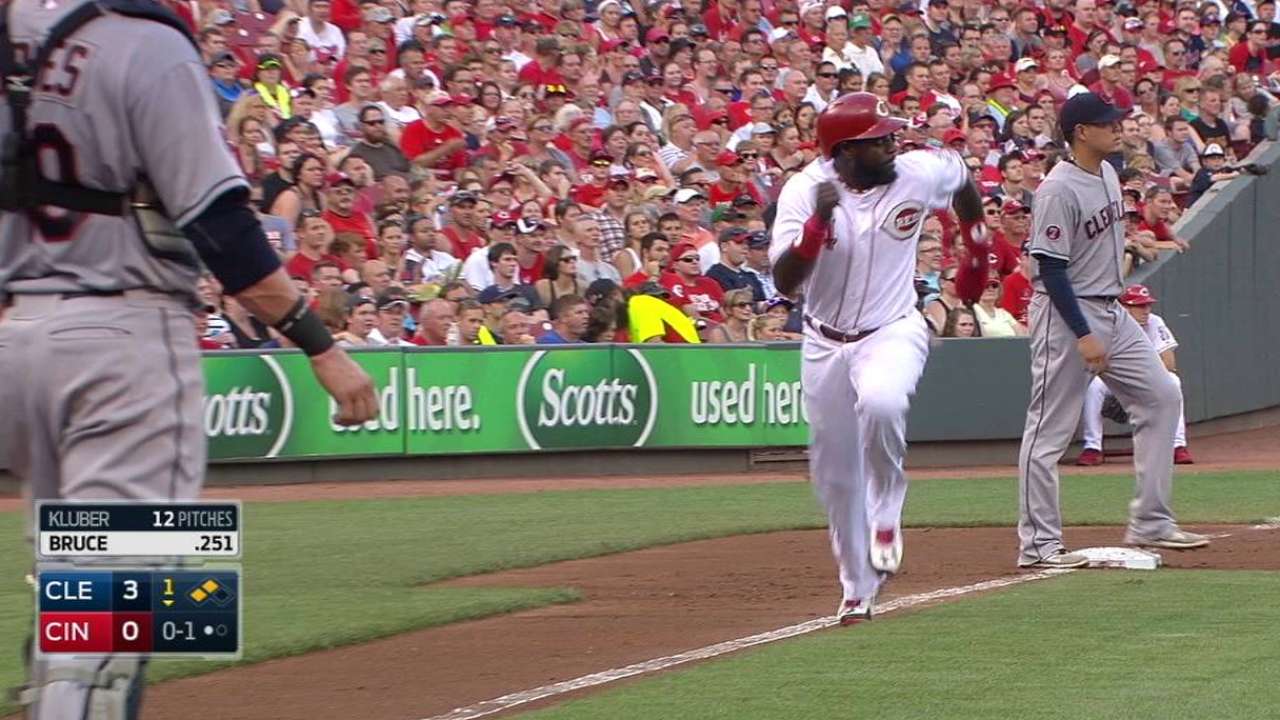 Bruce singled in the fourth inning to finish the evening 2-for-3.
"Everyone battles a little sluggishness when you come back from a break, and it's important to try to counteract that as much as you can," Bruce said. "It turned out to be an OK night for me individually, but we got to hopefully play some better baseball."
Phillips and Joey Votto both scored on Bruce's homer and also served as the only other players to contribute to the Reds' offense on Saturday. Phillips finished 3-for-4 with a pair of runs scored, and Votto was a perfect 3-for-3, including a double and a walk. The three combined for all eight of the Reds hits.
Reds manager Bryan Price said the offense struggled to get going against Indians starting pitcher and 2014 American League Cy Young Award winner Corey Kluber. Those offensive struggles were most notable with runners in scoring position, as the Reds finished 1-for-9 in that category.
"He did a nice job managing the game with some guys on base," Price said of Kluber. "We had really productive at-bats from Brandon, Joey and Jay, and he was able to work his way around and find his outs."
"He was commanding the cutter on the inside of the plate really, really well, and that's kind of his bread and butter," Bruce said. "He throws hard enough to where I have to respect the fastball, and that cutter kind of blends from a slider to a fastball, and he's just tough."
Robert Bondy is an associate reporter for MLB.com. This story was not subject to the approval of Major League Baseball or its clubs.