Calhoun's hot streak hits another level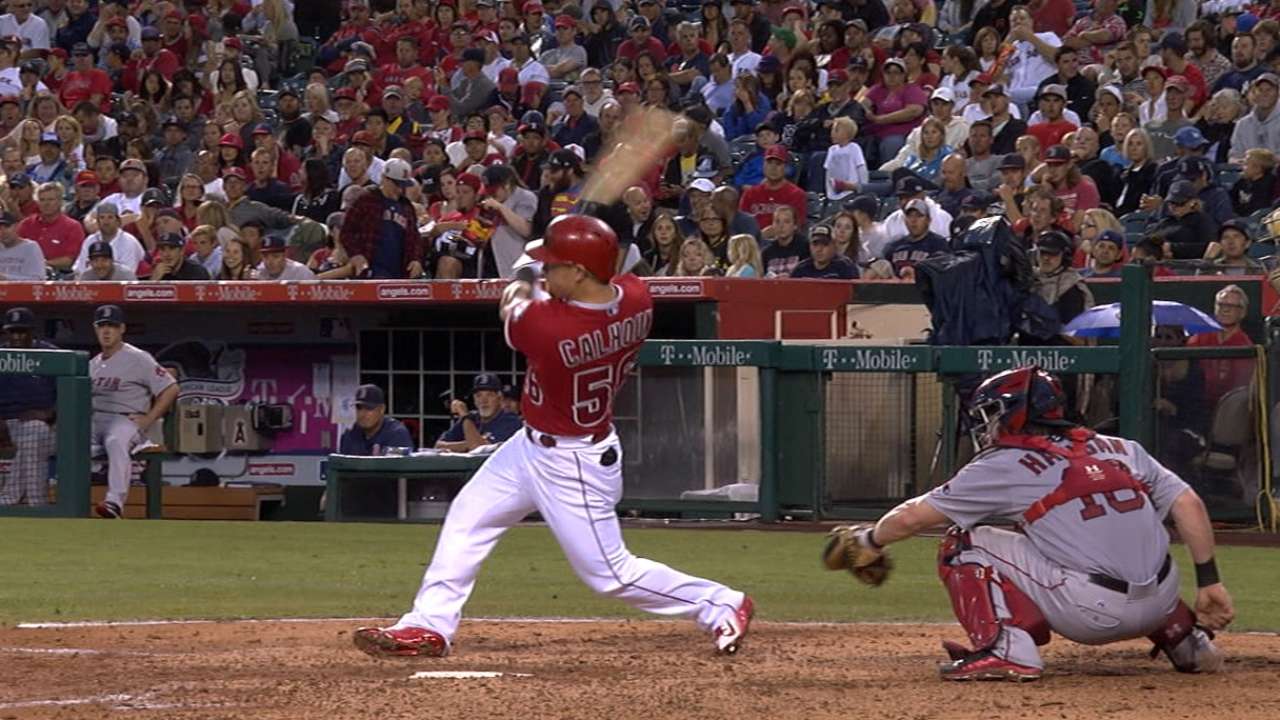 ANAHEIM -- Kole Calhoun should look at his own numbers; they've been pretty good lately.
The Angels' right fielder notched his first career multi-homer game on Saturday night, his two solo shots off Rick Porcello leading the Angels' 3-0 win over the Red Sox. And Calhoun has been excellent at the plate for a few weeks now, as the Halos have surged to the top of the American League West.
"I don't know what the numbers are, but I've been swinging the bat well," Calhoun said. "I mean, this whole team's been playing well over the last 15-16 games. It's been a good month so far, and we've just got to keep it going."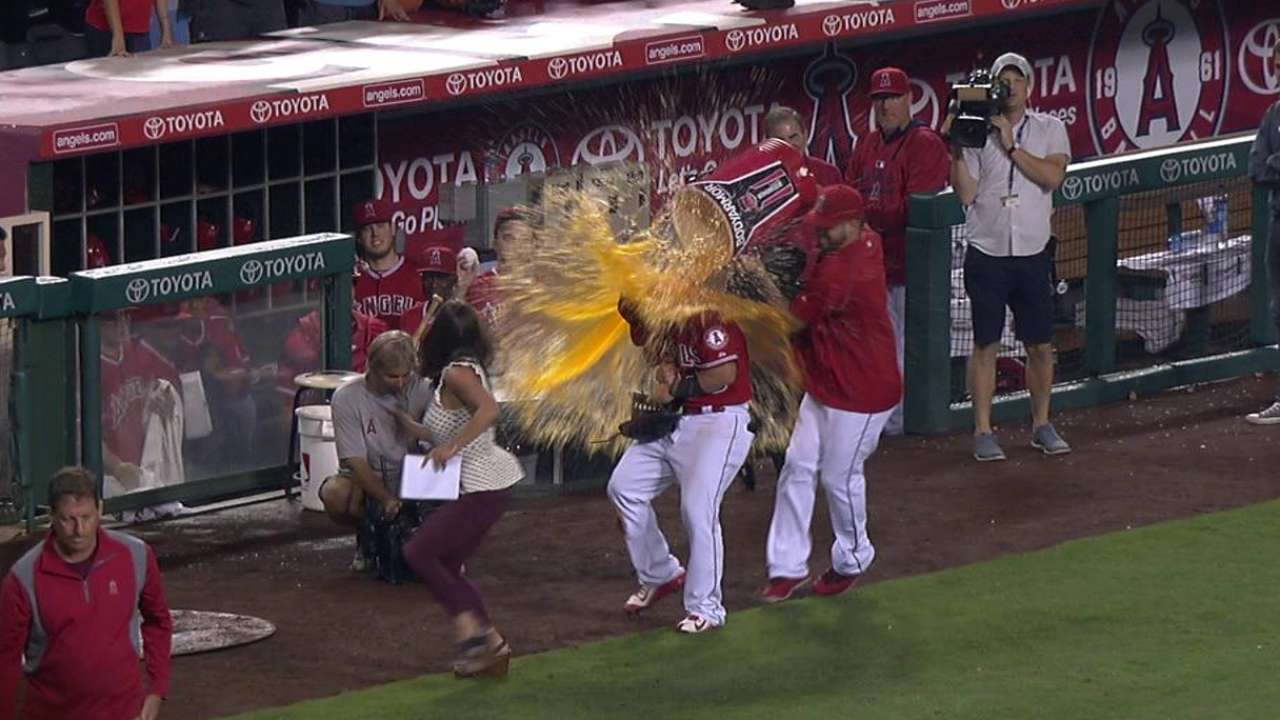 The numbers, over Calhoun's last 16 games going back to June 27, are a .324 batting average (22 hits in 68 at-bats) with six homers and 17 RBIs.
That followed a stretch of about 30 at-bats that manager Mike Scioscia said weren't up to Calhoun's usual level. He was homerless in the 13 games prior to June 27, and he wasn't squaring up the ball.
Both home runs Saturday came on Porcello fastballs that Calhoun was waiting for, in hitters' counts. He turned on a 3-1 pitch in the third inning and a 2-0 pitch in the fifth and deposited both well into the right-field seats at Angel Stadium.
"It's big. It's gonna take a team," Calhoun said. "It's 25 guys. We definitely have some superstars on this team, but they're not gonna hammer it every night. We can't put that on them every night. So maybe when they don't get some hits or something like that, it's nice that we can pick them up."
His long balls meant the Angels didn't need any more magic from Mike Trout, who hit a two-out walk-off homer in the ninth to deliver a 1-0 win on Friday.
"You're not gonna get one guy to do it every night," manager Mike Scioscia said. "Kole is one of those guys that there's no doubt we count on. He got it done tonight; Mike got it done last night. Kole's really been an important piece of our lineup hitting in front of Mike."
David Adler is an associate reporter for MLB.com. Follow him on Twitter @_dadler. This story was not subject to the approval of Major League Baseball or its clubs.