Richards is relentless in shutout of Sox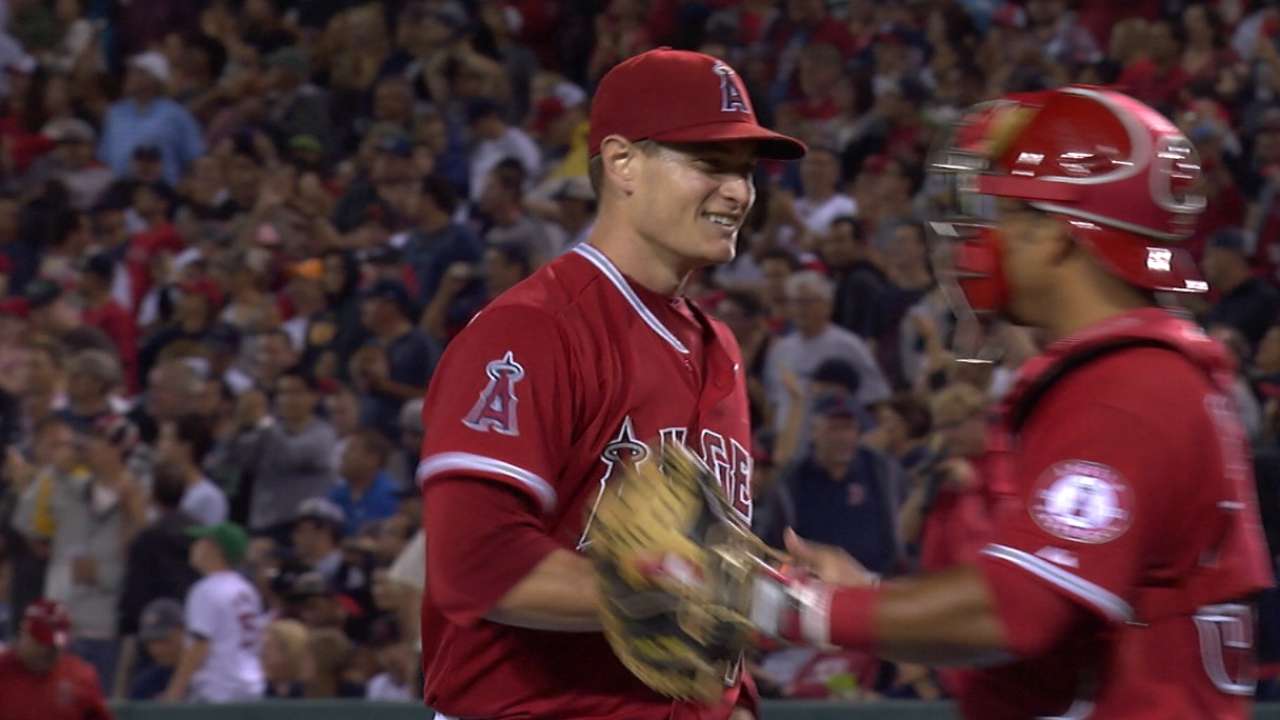 ANAHEIM -- Huston Street's 300th career save can wait. Garrett Richards was just too good Saturday night for the Angels to need their closer.
After eight innings of the Angels' 3-0 win over the Red Sox, Street was warming up in the bullpen, sitting on 299 saves; Richards was in the Angels' dugout, sitting on 104 pitches. It didn't matter. Richards was finishing the game, and he politely let manager Mike Scioscia know.
"Without being disrespectful, I guess you could say. I wanted the ball," Richards said.
He got it and finished off a beauty of a two-hit, one-walk shutout on a rainy night at Angel Stadium. His last pitch was a 95-mph high fastball blown by Xander Bogaerts for strike three and out 27.
Kole Calhoun homered twice behind Richards then sat back and enjoyed the show.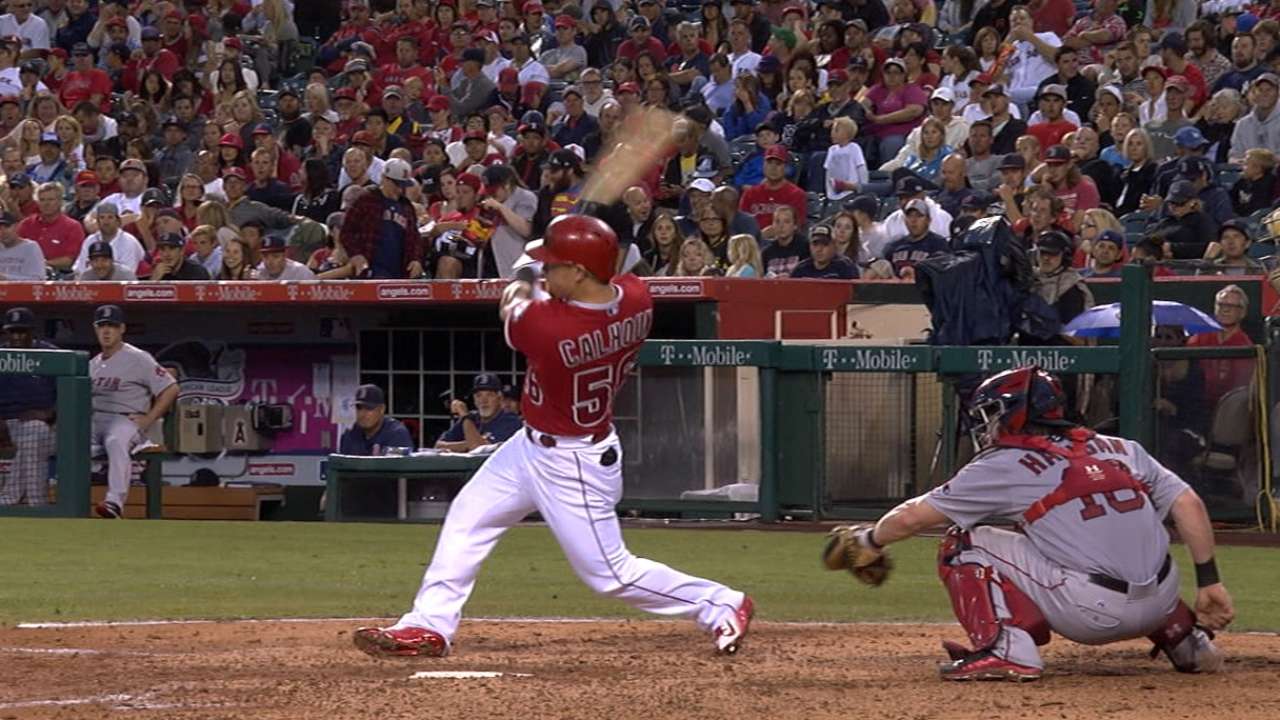 "We needed those runs tonight behind Garrett, let him relax and go out there and throw one of the best games I've ever seen him throw," Calhoun said.
Richards' first complete game since Aug. 4 -- also a shutout -- pushed the Angels to 10 games over .500, at 50-40. The Angels shut out the Red Sox for a second straight night, the first time a team had done that against Boston since the Yankees in August 2009.
It's exactly the start the Angels wanted to their second half after riding a hot streak into the All-Star break, and it's thanks to the arms in the rotation. Richards and C.J. Wilson have combined for 17 scoreless frames in the first two games of the four-game series.
That's let the bullpen rest -- an extra benefit since Street hasn't appeared in a game since July 8 due to a right groin strain, and top setup man Joe Smith took a comebacker off his right shin on Friday night.
"I think that one of the best-kept secrets is really how our rotation's doing," Scioscia said. "We've been talking a lot about our offense -- are they gonna come alive -- and what our bullpen is doing. Our rotation has given us a chance to win the lion's share of starts we've had this year. The last couple of games are indicative of the way they threw in the first half."
And the way Richards threw, Scioscia said, was indicative of the way he's always thrown in an Angels uniform, both this season and last.
"I think he's shown a lot of the same things he showed last year," Scioscia said. "There's been one or two [starts] maybe not exactly what he's looking for, but Garrett's throwing the ball very well. Very close to the way he threw it last year. And he maintained it."
David Adler is an associate reporter for MLB.com. Follow him on Twitter @_dadler. This story was not subject to the approval of Major League Baseball or its clubs.