Madson closes game to cap 'pen's team effort
In first season with Royals, right-hander tallies first save since 2011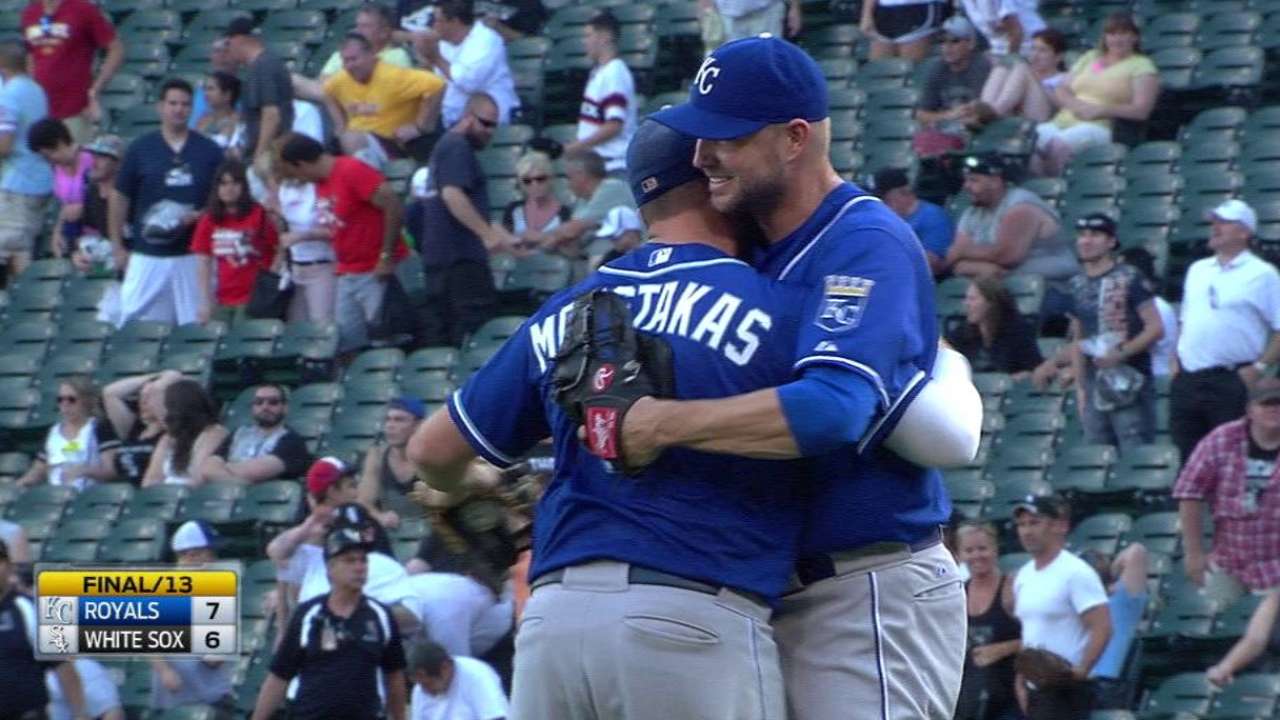 CHICAGO -- Before his team used up every reliever but one on Saturday, Royals manager Ned Yost said his bullpen was "deeper than it was last year." And he proved himself right behind an unlikely name.
In his first year with the Royals, Ryan Madson picked up his first save since 2011 by pitching a scoreless 13th to help his team to a 7-6 victory over the White Sox.
"Our bullpen guys have been fantastic all year long," Yost said. "We had [Franklin Morales] hot in the sixth, then we brought in [Kelvin] Herrera, who did a nice job and gave up the home run, but that's a nice piece of hitting. Wade [Davis] was good, [closer Greg Holland] had the little hiccup. After that, guys came in and did a great job. They did shut it down and gave us a good opportunity to win the ballgame."
Madson, who missed three years battling injuries, made perhaps his biggest relief appearance of the year back on the job. He gave up a leadoff single, but picked up a strikeout and double play to come away with the save.
The 10-year veteran has been in the situation plenty of times, though, earning the 53rd save of his career. He bailed out Holland after he allowed two runs in the bottom of the ninth that tied the game at 6.
Holland wasn't the only one to surrender a rare run, as Kelvin Herrera allowed his first home run since May 29 to Alexei Ramirez in the sixth inning. That shot tied the game at the time before the Royals regained the lead.
"That's why this is the best bullpen in the league by far," Holland said. "You got guys who come in and get tough outs on the road, in tight games, getting big outs with guys on base. Top to bottom, it's really good, and we take pride in picking each other up on days we don't have our best stuff."
One of Kansas City's most reliable pitchers, Holland suffered a rare blip in his outing when he gave up a double to J.B. Shuck with two outs in the ninth. Holland allowed a single to LaRoche, then walked Ramirez on five pitches before allowing the double.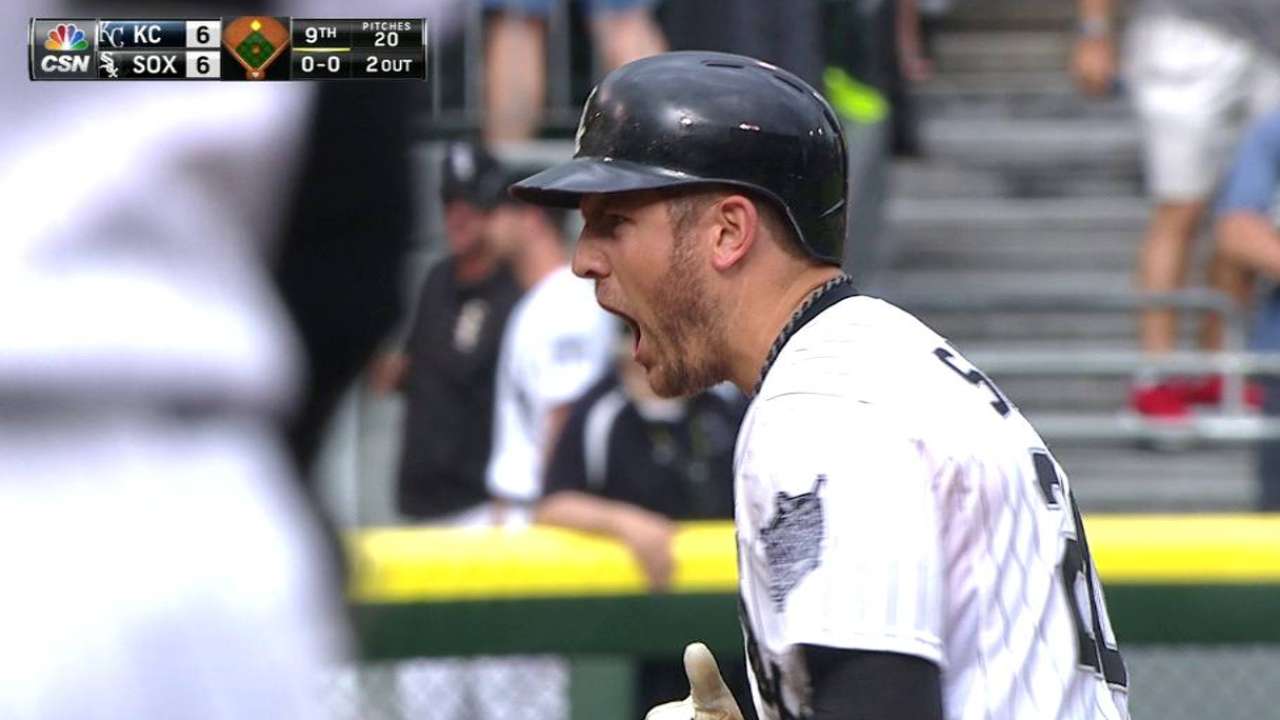 It was his third blown save of the season and second in July. Still, the Royals have won every game in which he's blown a save.
"There were several pitches I didn't execute very well, which is inexcusable," Holland said. "I got to be better than that. I haven't been around this game a long time, but I've been around long enough to be able to execute better than I did today, and I'm [mad] about it.
"They scored two, tied the game, but at least I kept us there and gave us a chance to win the game."
Greg Garno is an associate reporter for MLB.com. This story was not subject to the approval of Major League Baseball or its clubs.