Butler to return to Rockies, start series finale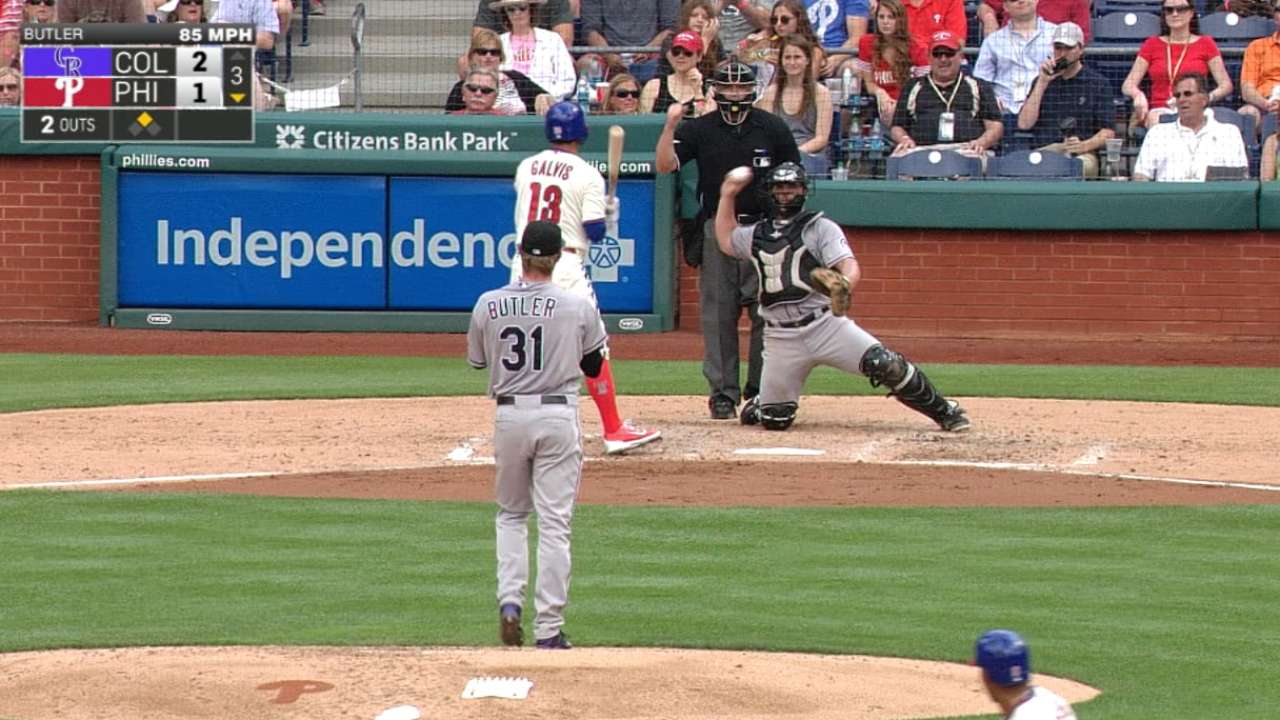 SAN DIEGO -- Manager Walt Weiss announced that Eddie Butler would be called up to start in the series finale against the Padres at Petco Park on Sunday.
Butler was 3-6 with a 4.80 ERA in 11 starts before being sent down to Triple-A Albuquerque on June 9. Butler last faced the Padres on May 1 in San Diego, where he pitched four innings, allowing four hits, five runs (three earned) and walking two batters.
The rookie right-hander was sent down with hopes of improving his offspeed pitches.
"It wasn't all smooth sailing for him down there," Weiss said before Saturday's game. "He went down there and worked on some things, so we feel like he's made enough progress.
"I don't think you will see him throwing a bunch of 75-mph curveballs like a Chad Bettis or something, but there is a little more separation."
On Friday, the Rockies fell to San Diego, 4-2, bringing their road record this season to 18-26. Colorado has lost 13 of it last 17 games on the road.
The Rockies have struggled at Petco Park as the Padres swept them in early May. Friday, Colorado failed to capitalize on offensive chances, going 0-for-9 with runners in scoring position.
"The guys know what they did wrong, it's just a level of awareness and a level of focus when you get on the bases, that's what baserunning is," Weiss said. "I think they have been reminded. They know. I think yesterday was a little loss of focus."
Worth noting
• Troy Tulowitzski's career-high, 21-game hitting streak ended last Saturday, but he has reached base in a career-high 39 consecutive games (since May 26), which is the longest active streak in the Majors and the fourth longest in franchise history.
"I think early on we saw an uncharacteristically low on-base percentage for him," Weiss said. "I think that is starting to even out. He's always been a high on-base guy. I think pitchers are a little more careful with him but I think at the same time he is laying off pitches. ... Just seeing the ball better at the plate."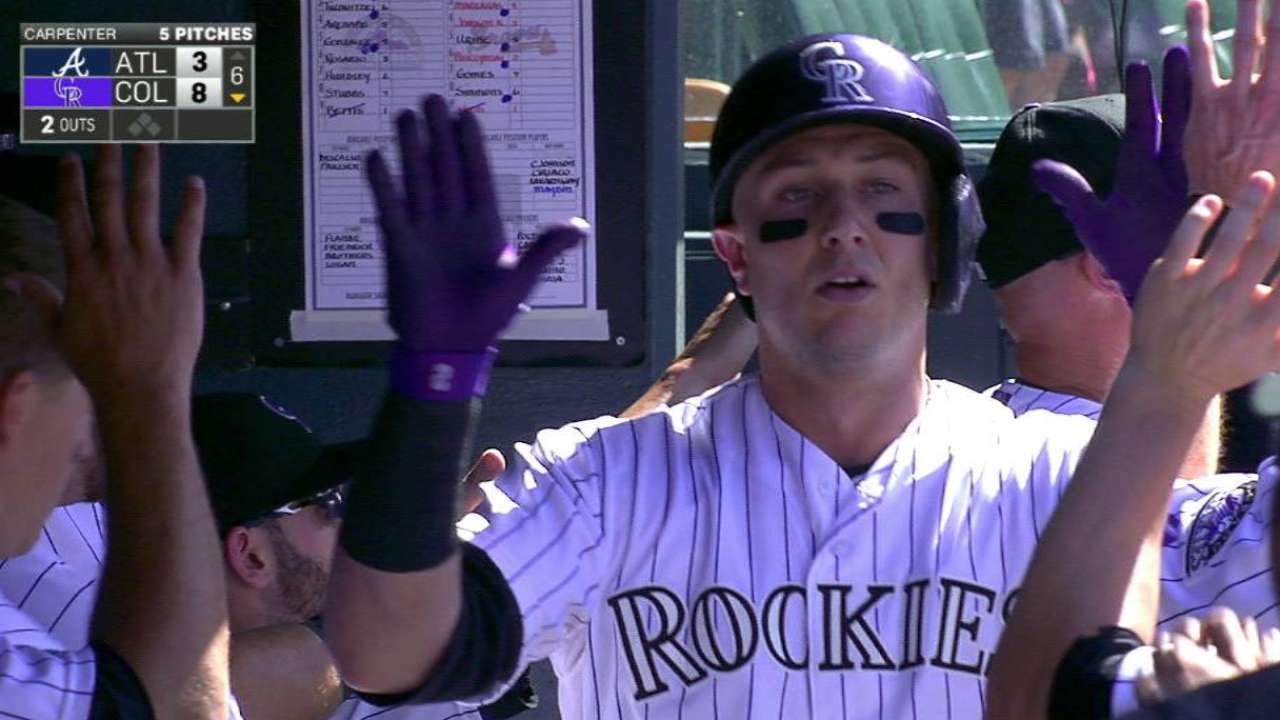 • Weiss said that righy Tyler Chatwood, who is recovering from Tommy John Surgery on his right elbow, has resumed throwing.
"He's at the point in his rehab where he is taking a little time off, but he should be throwing here soon," Weiss said.
• Corey Dickerson, placed on the DL May 19 for plantar fasciitis, worked out again on Saturday.
"So far so good," Weiss said. "If he passes all the tests, we're talking about possibly sending him out in the next day or two for rehab assignment."
His rehab assignment would be about 25 at-bats, Weiss said.
Beth Maiman is an associate reporter for MLB.com. This story was not subject to the approval of Major League Baseball or its clubs.