Red Sox recall N. Ramirez to reinforce bullpen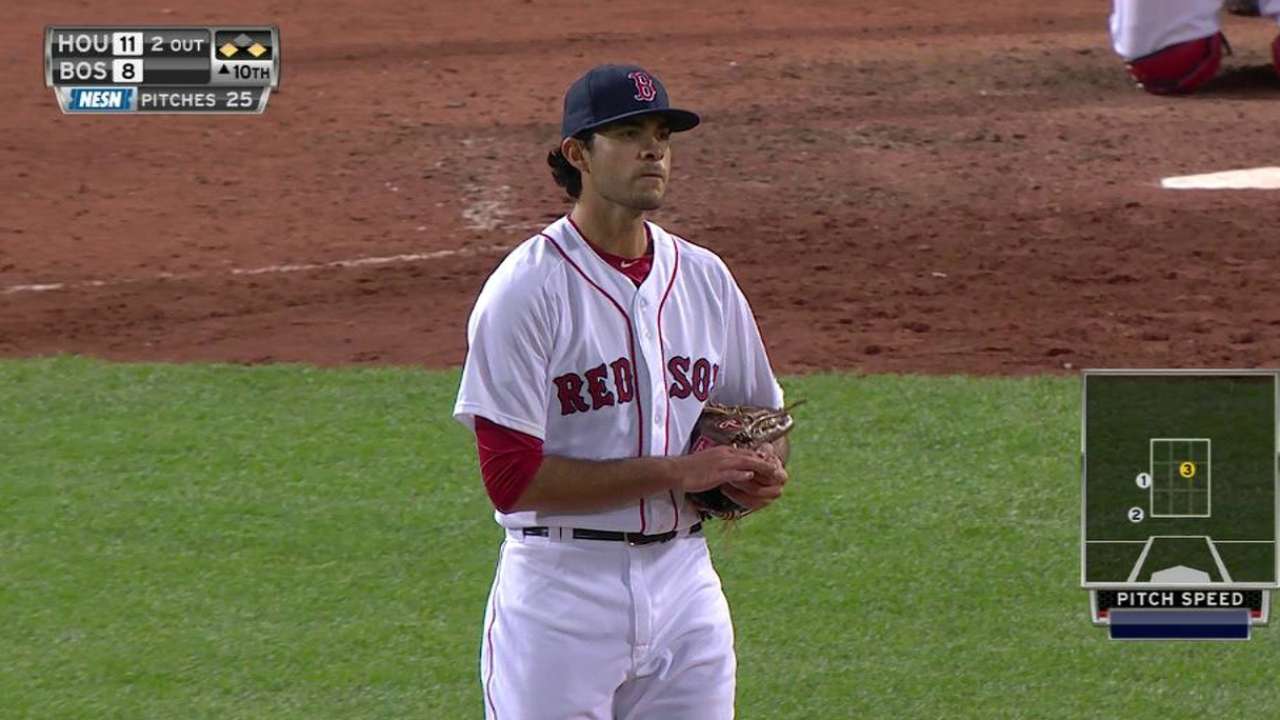 ANAHEIM -- The Red Sox added more bullpen depth before Saturday night's game against the Angels, recalling right-hander Noe Ramirez from Triple-A Pawtucket and optioning infielder Travis Shaw. The team now has eight relievers on the active roster.
"With a heavily hitting right-handed lineup, he comes back to us," Red Sox manager John Farrell said. "Now we have an appropriate number of pitchers on the staff."
It marks Ramirez's second stint with the Red Sox this season. The right-hander struggled in his Major League debut on July 3 against the Astros. He allowed four runs (two earned) on three hits in one inning and took the loss. It remains his only big league appearance.
The addition of Ramirez will spread out the workload among the other right-handed relievers.
"The arm slot is unique to the other guys in the bullpen, and we have a fit for him," said Farrell, "particularly when you get into the heavily right-handed lineups that we have in this series and then with Houston and Detroit."
Shaw appeared in three games during his stint with the club, starting at first base in every contest. He collected his first Major League hit on July 7 against the Marlins, going 3-for-4 with a run scored.
Quinn Roberts is a reporter for MLB.com. This story was not subject to the approval of Major League Baseball or its clubs.