Bucs adjust as Liriano deals with stiff neck
Worley goes 4 IP in spot-start loss vs. Brewers
MILWAUKEE -- The pain started in Francisco Liriano's neck and, before long, had spread to every part of the Pirates. Forced to abort the left-hander's scheduled start Saturday night, the Bucs turned in emergency to Vance Worley and watched his early three-run lead run out shortly before his shallow tank did.
"We gave Worley a yell 25 minutes before game time, and he poured everything he had into the outing," manager Clint Hurdle said following the 8-5 loss to the Brewers. "He battled. He's a tough man. He was all-in with the effort, and that's one of the many things we like about him."
Liriano had awakened with the stiff neck, the product of not sleeping well, a common mishap known to all. He went through the early, low-stress phases of his regular pregame workout OK, but it became a different story once he tried to throw hard.
"I thought I could get through it, but I couldn't turn my head," said Liriano after the game, still visibly uncomfortable. "I've had this before, and it usually goes away in a couple of days. So we'll just see how it feels tomorrow."
"He felt comfortable doing all the normal pregame stuff," Hurdle said of Liriano. "He was confident he'd be able to go out and get it done. As the session picked up, it just wasn't going to happen."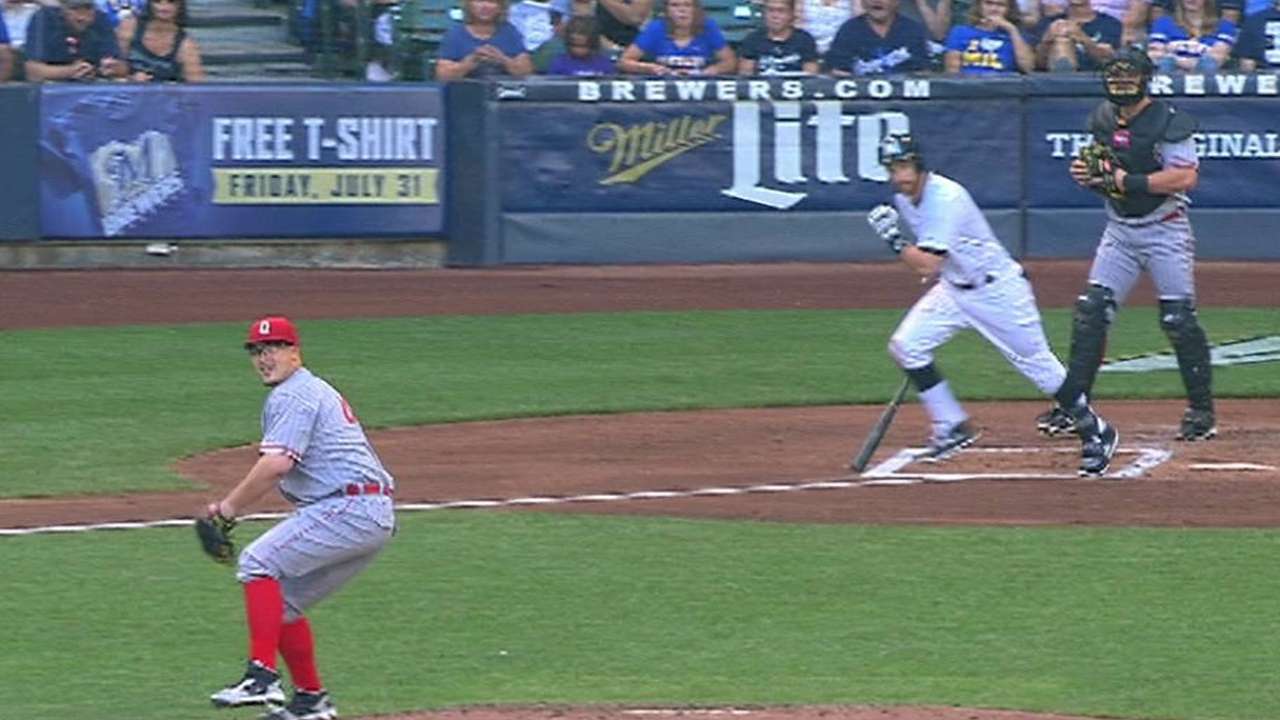 Thus Worley, who had last started on May 14 and had gone over a month without throwing more than 44 pitches in an outing, was told he was it "five minutes before the Anthem," the pitcher said.
"So I pulled my hoodie off, jogged down to the 'pen and got loose," Worley added.
Ironically, the Bucs gave Worley a quick lead with three runs in the top of the first off Milwaukee right-hander Jimmy Nelson. Liriano has been given a total of two runs or fewer in 12 of his 18 starts.
But the edge turned into a ledge by the time Worley, pushing 70 pitches, faced Gerardo Parra with two outs in the fourth of a 3-3 tie. Parra pushed him over by working a 10-pitch walk, followed almost immediately by Jonathan Lucroy's go-ahead two-run homer.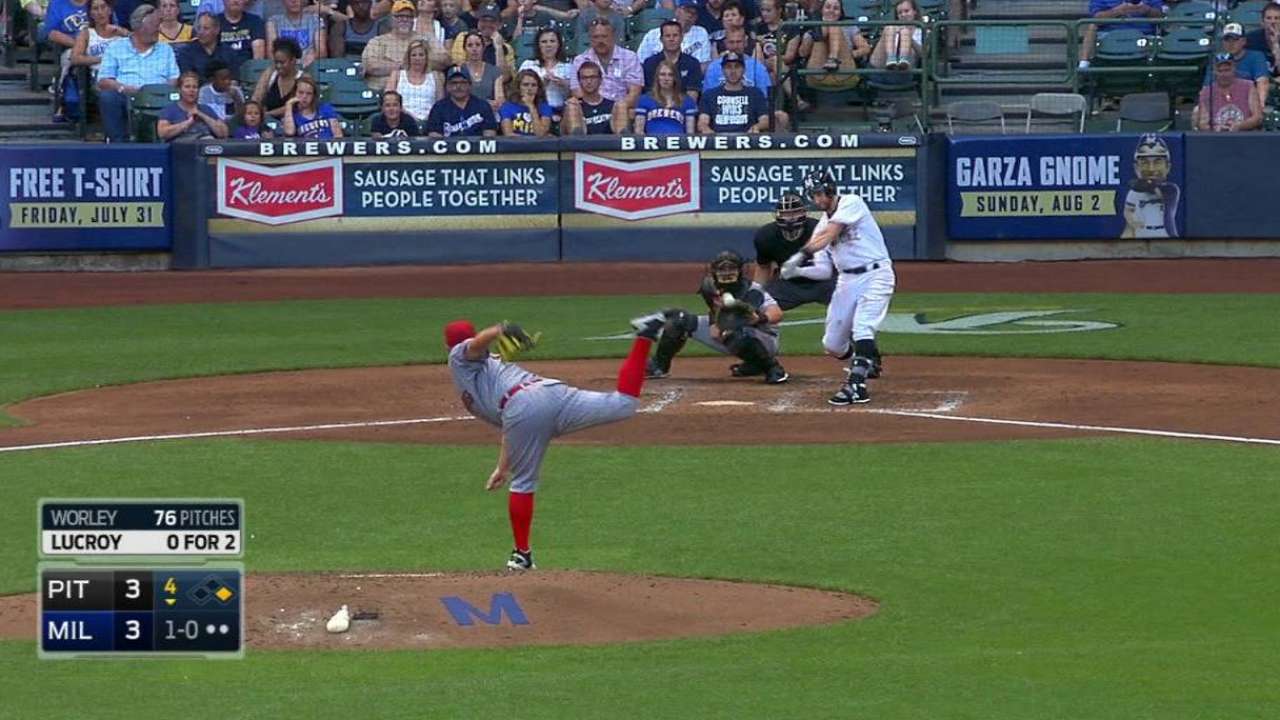 "I threw him a lot of different pitches," Worley said of Parra, "and he put up a good at-bat. I wasn't going to throw him anything good, so he wound up walking."
Worley had been in the bullpen for long-relief work since turning over his spot in the rotation to Charlie Morton at the end of May. In 11 relief appearances totaling 25 innings, he had posted a 1.80 ERA and .202 opponents average.
Hurdle didn't yet know how Liriano's scratch would affect the rotation going forward. The Bucs will stay in turn with Jeff Locke going here Sunday, and Gerrit Cole, A.J. Burnett and Morton going in the upcoming series in Kansas City.
One immediate effect of Saturday's "bullpen" game -- after Worley, Deolis Guerra and Antonio Bastardo pitched two innings each -- figures to be a fresh arm added to the bullpen for Sunday's series finale at Miller Park. Calling up a pitcher from Triple-A Indianapolis, as anticipated, obviously will further deplete the Pirates' thin bench of position players.
Tom Singer is a reporter for MLB.com and writes an MLBlog Change for a Nickel. He can also be found on Twitter @Tom_Singer and on his podcast. This story was not subject to the approval of Major League Baseball or its clubs.