Bauer cites irregular break for rough start
Righty mentions different schedule could have had impact, but says it's 'not an excuse'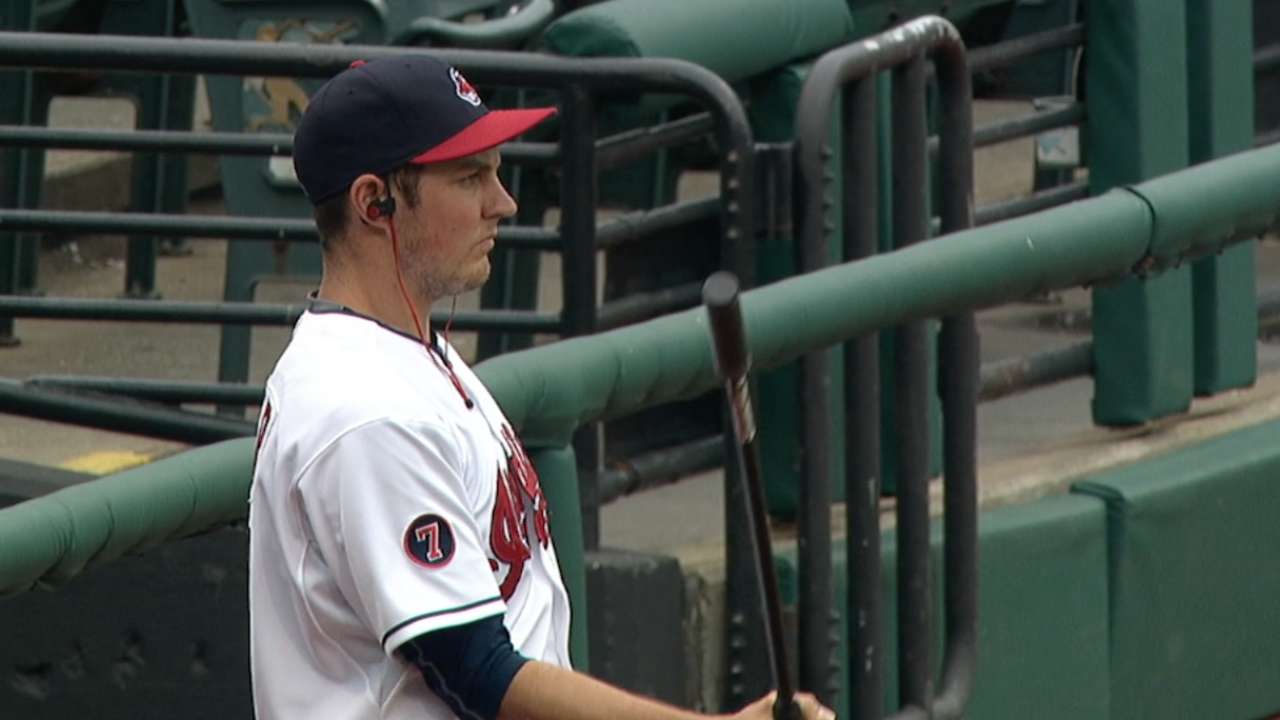 CINCINNATI -- Trevor Bauer admitted to feeling off on the mound on Friday night, leading to some struggles that resulted in a four-inning appearance in a 6-1 loss to the Reds. The young Indians starter said that the irregular nature of the All-Star break may have been partially to blame for his woes.
"I think not being in a competitive situation for nine days coming back from the All-Star break was a little bit tough," Bauer said. "It was a different feeling than I've had on the mound for the entire year. It wasn't the same, that competitiveness. I couldn't really find a way to kick that in."
Bauer said he wanted to throw a simulated game on Monday, but "we couldn't get that to work out."
The right-hander noted that he wound up throwing in the bullpen at Progressive Field, but that the session did not go as he hoped. All of that said, Bauer added that his All-Star break schedule "is not an excuse" for the way he pitched against Cincinnati.
"I still need to be better," Bauer said. "I need to execute pitches better."
Indians manager Terry Francona was quick to note that pitching coach Mickey Callaway remained in Cleveland to help with Bauer's schedule.
"I don't put a whole lot of stock sometimes into what he says to you guys," Francona said, "because I know how he is after a game. He had a real good break, where, shoot, Mickey stayed back with him. There's a lot of people who went out of their way to make sure he had a regular break. A lot of people lost their break trying to keep him on a good schedule. I don't think that has much to do with [Friday's loss]."
Worth noting
• In the eighth inning of Friday's loss to the Reds, Cincinnati speedster Billy Hamilton scored on a grounder to third baseman Giovanny Urshela. The rookie third baseman looked Hamilton back to the bag, but then the Reds outfielder sprinted home when Urshela threw to first. Francona said Urshela handled the play well, noting that Hamilton is "maybe the one guy" who can pull off that kind of play.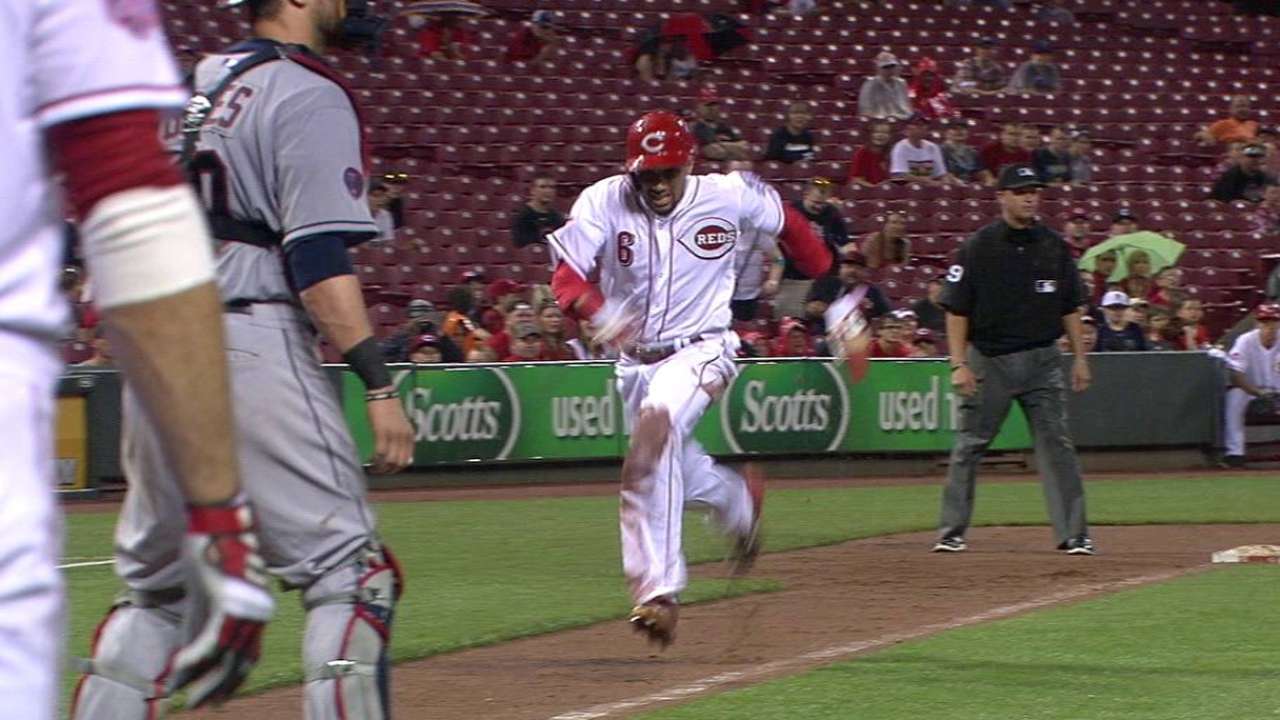 "That's why I was trying to keep him close to the base," Urshela said. "I threw it, and he started to run. He's fast. He can run. That's the first time that's happened. I saw him when I played with him in low-A. I saw a couple plays like that, like he tagged from second to home plate on a fly ball to center field."
• Francona said the Indians are "still trying to get everything squared away" with pitcher Nick Hagadone. The reliever is scheduled to meet with arm surgeon Dr. James Andrews to get a second opinion on his injured left elbow. Hagadone could be facing surgery.
• Francona noted that designated hitter and outfielder Nick Swisher (15-day disabled list with knee issues) was scheduled to take batting practice with Class A (low) Lake County on Saturday. If everything goes well, Swisher will likely DH for Lake County on Monday for the start of a rehab assignment.
Jordan Bastian is a reporter for MLB.com. Read his blog, Major League Bastian, follow him on Twitter @MLBastian and listen to his podcast. This story was not subject to the approval of Major League Baseball or its clubs.