Health key to Brewers' recent run
Gomez, Lucroy hitting strides at plate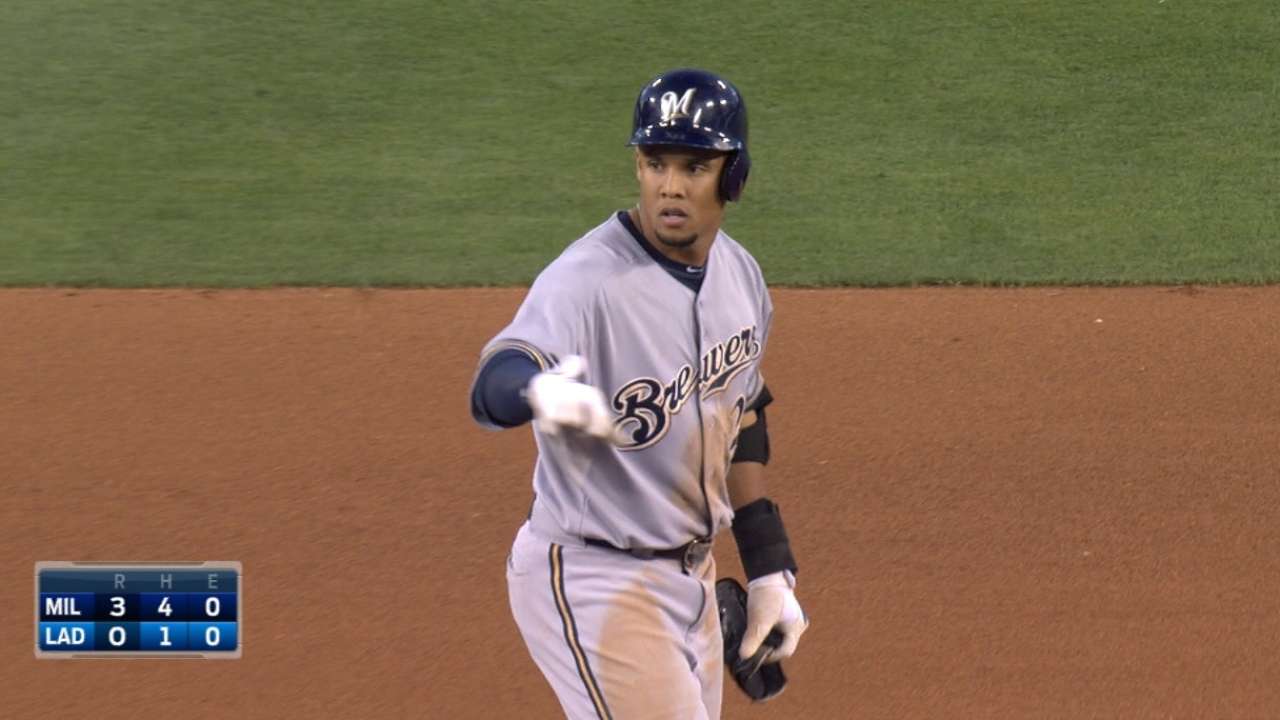 MILWAUKEE -- The month of July has been good to the Brewers and manager Craig Counsell. Not only is the team starting to regain its health, but it's also winning games -- something that was rare in the first few months of the season.
The Brewers enter Saturday's game against the Pirates having won 14 of their last 20 games, coincidentally tying them with Pittsburgh for the best winning percentage since June 23. A stark difference from their 5-18 start to 2015.
"We've had health," Counsell said when asked what's been key for the club's recent run. "We've been able to put our best players out there more often."
Milwaukee lost two of its cornerstones to injury early in the season, as both catcher Jonathan Lucroy (fractured left big toe) and outfielder Carlos Gomez (strained right hamstring) saw time on the disabled list. Both players are back and both are contributing to a Brewers' offense that has been clicking. Gomez leads the big leagues in RBIs in July with 15, and Lucroy is batting .268 since coming off the DL -- an improvement over his .133 average pre-injury.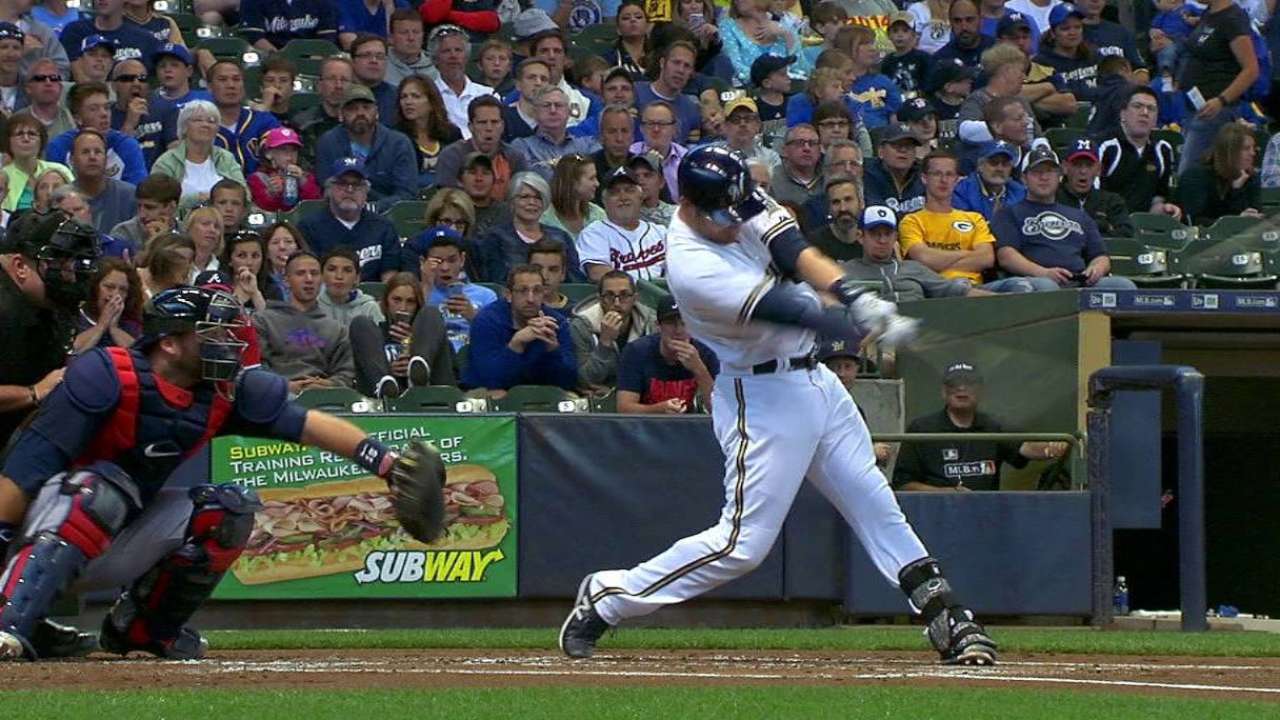 Overall, Milwaukee led all National League teams in runs (70) and batting average (.300) in the month of July entering Saturday.
On top of the prolific offense, Counsell praised the team's starting rotation for keeping them in games recently.
"Our starters have begun to pitch very consistently," Counsell said. "Our last two times through the rotation we've gotten a good start and [they've] kept us in the game."
Speaking of health, the Brewers will be adding both starter Matt Garza (right shoulder tendinitis) and 2014 staff ace Wily Peralta (strained left oblique) back to the rotation soon. Garza is expected to pitch Tuesday, while Peralta has one more rehab start scheduled. If it's successful, Peralta could be back with the Brewers by the end of the month.
Despite the 39-52 record, Counsell sees improvement in the club, which will make the July 31 non-waiver Trade Deadline all that more interesting. The Brewers have long been considered to be sellers this season after the difficult start, but their play in close games recently suggests the players have their eyes on a Wild Card spot.
"I think when you go on a streak, you get lots of guys playing well," Counsell said. "When you lose those games [that you are in], it's going to be one-run games and those break either way. We've been on the right side of a couple of those lately."
Brandon Curry is an associate reporter for MLB.com. This story was not subject to the approval of Major League Baseball or its clubs.