Gose, Kinsler rolling since lineup shakeup
Tigers' offense roaring after change at leadoff spot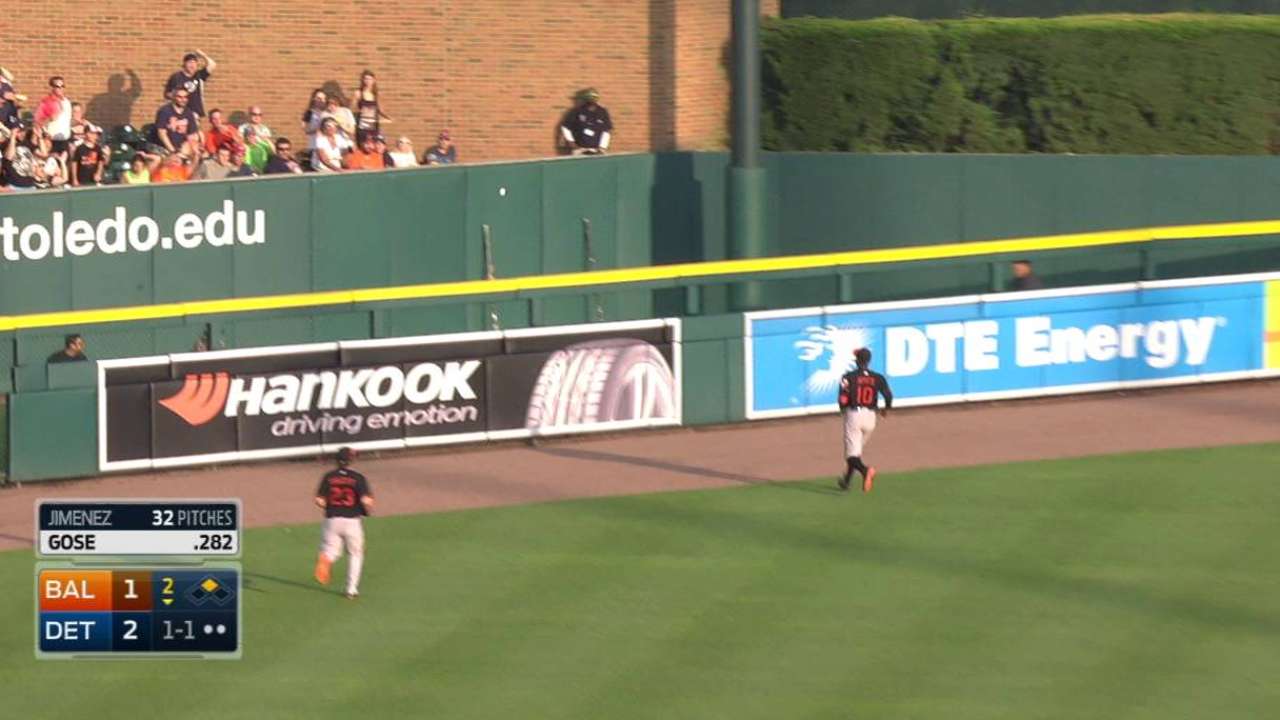 DETROIT -- Tigers manager Brad Ausmus' batting-order shakeup has been paying dividends.
Since second baseman Ian Kinsler replaced Anthony Gose as the regular leadoff hitter on July 3 -- a move that bumped the center fielder to the bottom of the order -- both have excelled at the plate, increasing their batting averages by more than 10 points apiece.
Entering Saturday, in 11 games since the shuffle, Kinsler was batting .349 with seven RBIs. And Gose, who had hit just .169 in June, had a .419 average since July 3.
"I really just think it was a bad month of June," Gose said. "I hit just fine the first three months of the season. At least, I feel like I had a good first couple of months of the season. I hit a wall in June."
Gose entered Saturday on an 11-game hitting streak -- tied for the longest active streak in baseball. He had 12 hits in all of June.
"I think he's recognizing the breaking ball better," Ausmus said. "He's taking better swings on the off-speed pitches. I don't know if there's much more than that."
When Ausmus reworked his order, the manager reasoned it might spark the offense and put pressure on opposing pitchers by batting what had historically been the club's best hitters No. 1 through No. 5. So far, it has worked -- even though Detroit lost a big piece when Miguel Cabrera suffered a calf strain July 3.
"A lot of people probably look at OPS and slugging and on-base percentages and all that and say, 'Well, you could do it other ways,'" Ausmus said. "We did, for a while, and it wasn't working."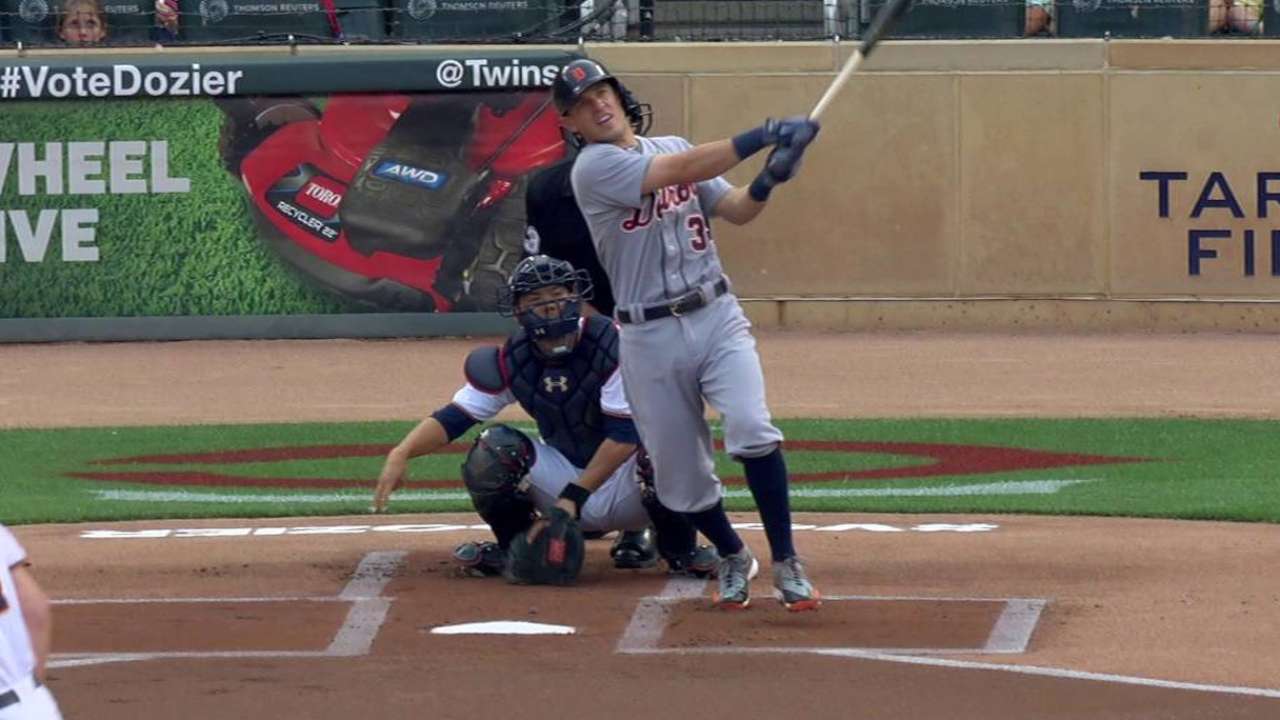 Kinsler and Gose are part of the reason Detroit was averaging 5.9 runs per game since Cabrera was placed on the disabled list. Their success also helps validate Ausmus' theory that batters can perform very differently based on their spot in the order. That belief is part of the reason why No. 8 hitter Jose Iglesias, who is batting .314 and has 10 stolen bases, doesn't receive more opportunities higher in the order.
Gose, though, asserted he hasn't changed his mentality because of his spot in the order -- though he admitted the June slump got to his head.
"You hit .160, it rubs on you," Gose said. "I'm not going to sit here and say it didn't. I thought about it. You know what you're hitting. Anybody who tells you they don't, they're lying."
Even if Gose, Kinsler and the offense can't maintain their torrid pace -- Detroit's 20 home runs since July 4 led the Majors -- Ausmus doesn't intend on tweaking a successful formula anytime soon.
"I'm not going to mess with it as long as it works," Ausmus said.
Alejandro Zúñiga is an associate reporter for MLB.com. This story was not subject to the approval of Major League Baseball or its clubs.