Castro eyeing strong second half of season
Shortstop hitting just .244 with 5 homers after Saturday's win over Braves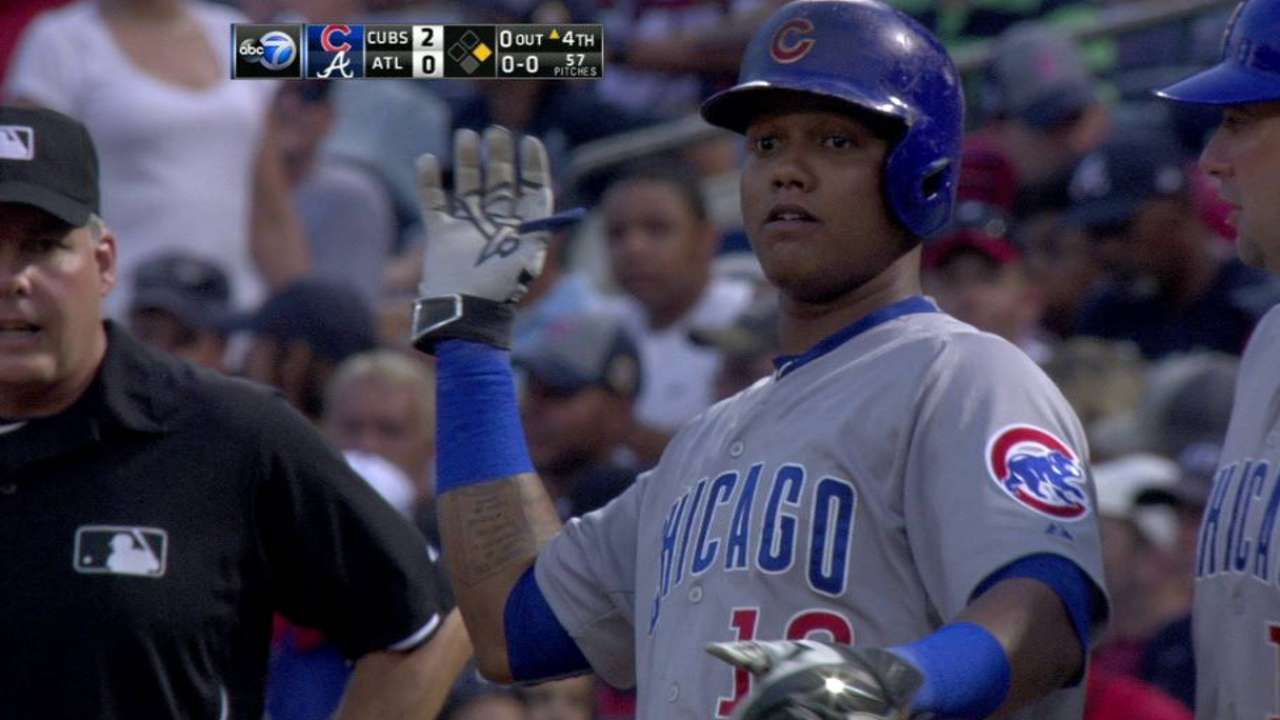 ATLANTA -- Starlin Castro, who was batting .247 at the break, predicts big things in the second half of the season.
"You'll see the real me in the second half," the Cubs shortstop said Saturday.
Castro's first half nearly matched his 2013 numbers when he batted .245 before the All-Star break with six home runs. This year, he's hit five.
After going 1-for-4 with an RBI single in Saturday's 4-0 win over the Braves, Castro is hitting .244.
"The first half didn't happen like I wanted, but I can't put that in my mind to keep struggling the whole year," Castro said. "It's time to start again."
Cubs manager Joe Maddon didn't have to give Castro a pep talk.
"I know," Castro said.
"Mechanically, you watch him in [batting practice], and he does really well in 'B.P.' and in the game, there's not the same carry over," Maddon said. "I'll defend his work. He's been fabulous with me. Maybe he's not been producing at the level everybody is used to, but I see the guy working and I see the guy caring. That matters to me a lot."
Last year, Castro was batting .276 at the break, and finished at .292, but he missed the last month when he sprained his left ankle on Sept. 2. A three-time All-Star, Castro said it was tough to not have the numbers this year to be considered.
"Like I always say, I want to be at the All-Star Game every year," Castro said. "That's what we prepare for. I'm going to make up for it in the second half -- it'll be fun for me, fun for the team."
And how will he do that?
"Something's going to happen," he said.
Carrie Muskat is a reporter for MLB.com. She writes a blog, Muskat Ramblings. You can follow her on Twitter @CarrieMuskat and listen to her podcast. This story was not subject to the approval of Major League Baseball or its clubs.