Two pitches prove costly for Pineda in loss to M's
NEW YORK -- Before the rally chants and before the Yankees felt like they might have hope in the form of a ninth-inning comeback, deja vu seeped into Yankee Stadium on Saturday and didn't leave.
Despite winning on Friday, Masahiro Tanaka spoke of two pitches he regretted -- both resulting in home runs by third baseman Kyle Seager. Michael Pineda stood at his locker after Saturday's 4-3 loss in almost the same position as his teammate, left wondering what could have been if it weren't for two poor pitches of his own. Same feeling, different result. For Tanaka, Seager had his number. In Pineda's case, it was Robinson Cano -- the former Yankee -- who homered twice, once in the first and once in the sixth, to drive in all four Mariners runs.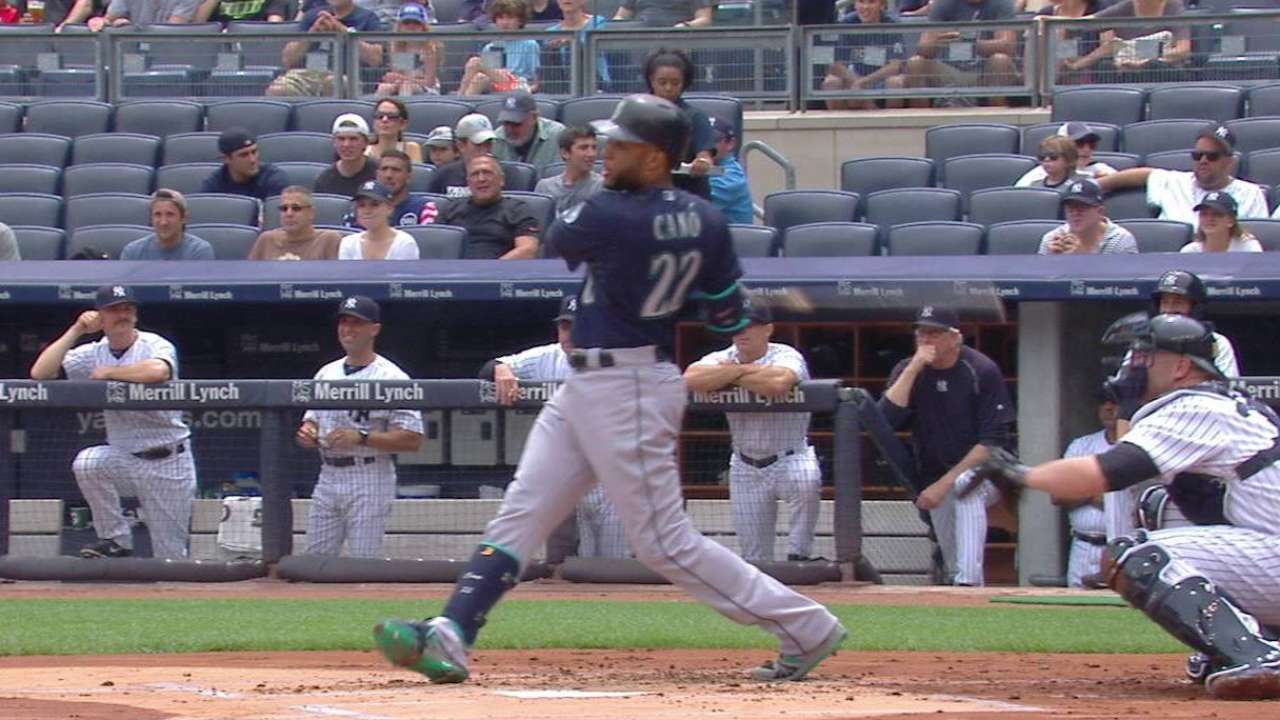 "He made a couple mistakes today with his fastball ... [that's] what he did and he got beat on it today," Yankees manager Joe Girardi said. "Again, one hitter hurt us really bad today. Today, it was Robbie. Yesterday, it was Seager."
Pineda indicated he struggled with his slider on Saturday, suggesting it wasn't as reliable as it has been in the past during his six innings of work.
He turned to his changeup -- which he said felt strong -- and his fastball, the pitch that burned him both times against Cano.
"I love attacking hitters with my fastball. ... I always try to attack the hitter with my fastball," Pineda said. "The first homer, he jumped on the first pitch -- and the second homer, he tried to turn my fastball inside. He's a great hitter."
Pineda was pitching on extended seven days' rest due to the All-Star break, which left some wondering if the extra days off played a factor in his performance. It's happened before.
When the Yanks elected to have the right-hander skip a start in order to be more conservative with his innings in June, Pineda returned after 11 days of rest to log just 4 1/3 innings of work in a loss to the Orioles on June 12. He was knocked around for nine hits and six runs (five earned) that day.
"He's a guy that likes to work," Girardi said. "He's a guy that, I said, when you have these long layoffs, you worry. But, in the long run, I think it helps. In the short term, you worry a little bit."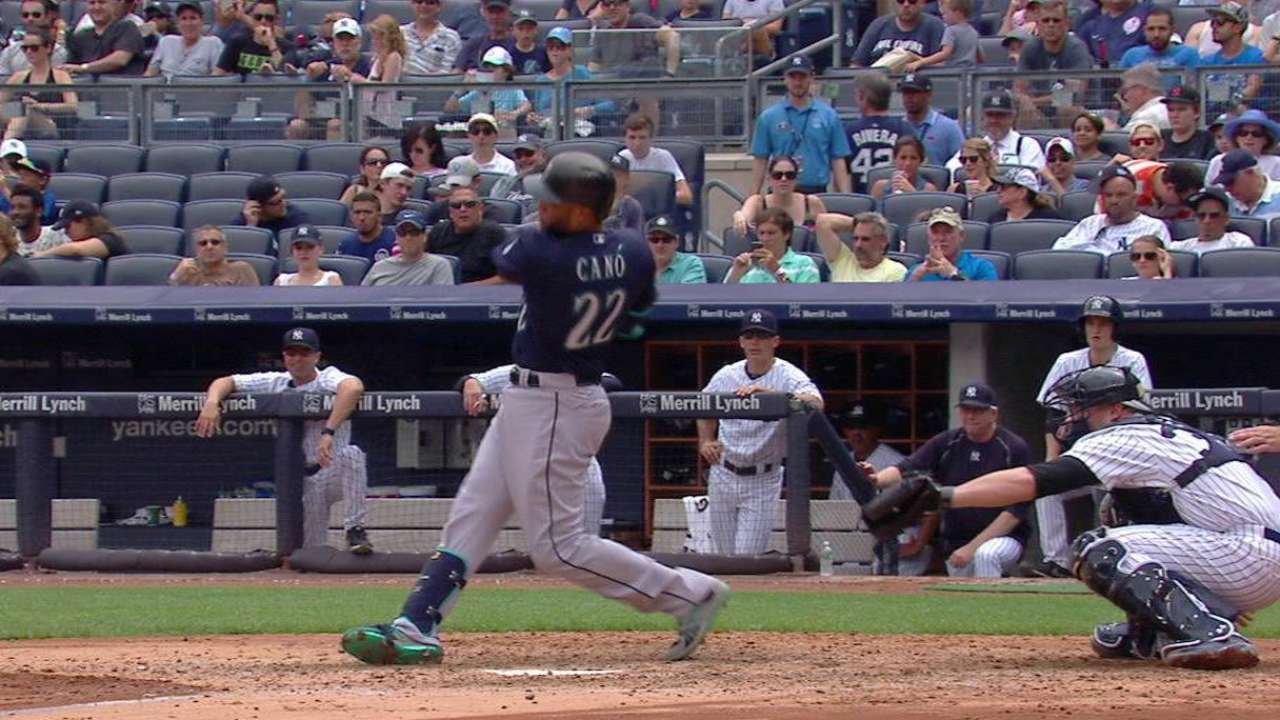 When the game finished and catcher Brian McCann was left to evaluate his pitcher, he seemed to express a sentiment that neither Pineda nor Girardi shared on Saturday.
"I don't think he struggled," McCann said. "I think he got one of the better hitters in the game that's starting to swing the bat a lot better. You take those away, we're looking at seventh, eighth inning with no runs. Sometimes you tip your hat [to your opponent]."
Grace Raynor is an associate reporter for MLB.com. This story was not subject to the approval of Major League Baseball or its clubs.