McClendon expects perfection from Iwakuma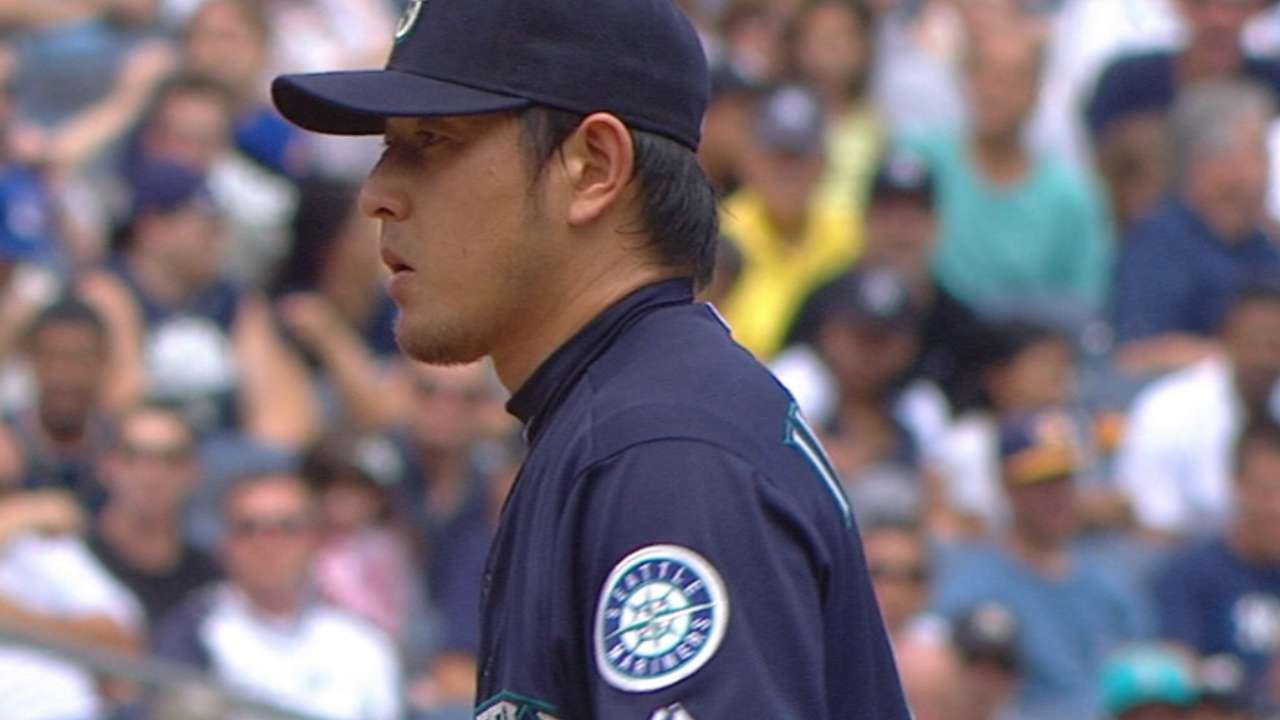 NEW YORK -- Mariners manager Lloyd McClendon didn't blink when he laid out his expectations for Hisashi Iwakuma after Seattle's 4-3 win over the Yankees on Saturday at Yankee Stadium. Never mind the right-hander is just three starts removed from an 11-week stretch on the disabled list. McClendon expects perfection, starting immediately.
"I expect him to go 10-0," McClendon said, pausing for laughs. "Seriously."
Iwakuma can expect to make about 14 starts during the second half of the season. That's perfect, according to McClendon. Just win 10 of those, and the Mariners will take care of the other four.
Consider the goal 10 percent done. Iwakuma picked up the first of those 10 wins by holding the Yankees to two runs over 5 2/3 innings. He struck out five and walked none, displaying the control that's made him so effective in recent years.
"I feel better," Iwakuma said, speaking through a translator. "I think all of my pitches are much more sharp. I'm very happy with where I'm at, right now."
Iwakuma said he made one mistake, which turned into a two-run home run by Brian McCann. That pitch, a fastball he left up and away, was one of few times Iwakuma strayed from his usual down-in-the-zone philosophy.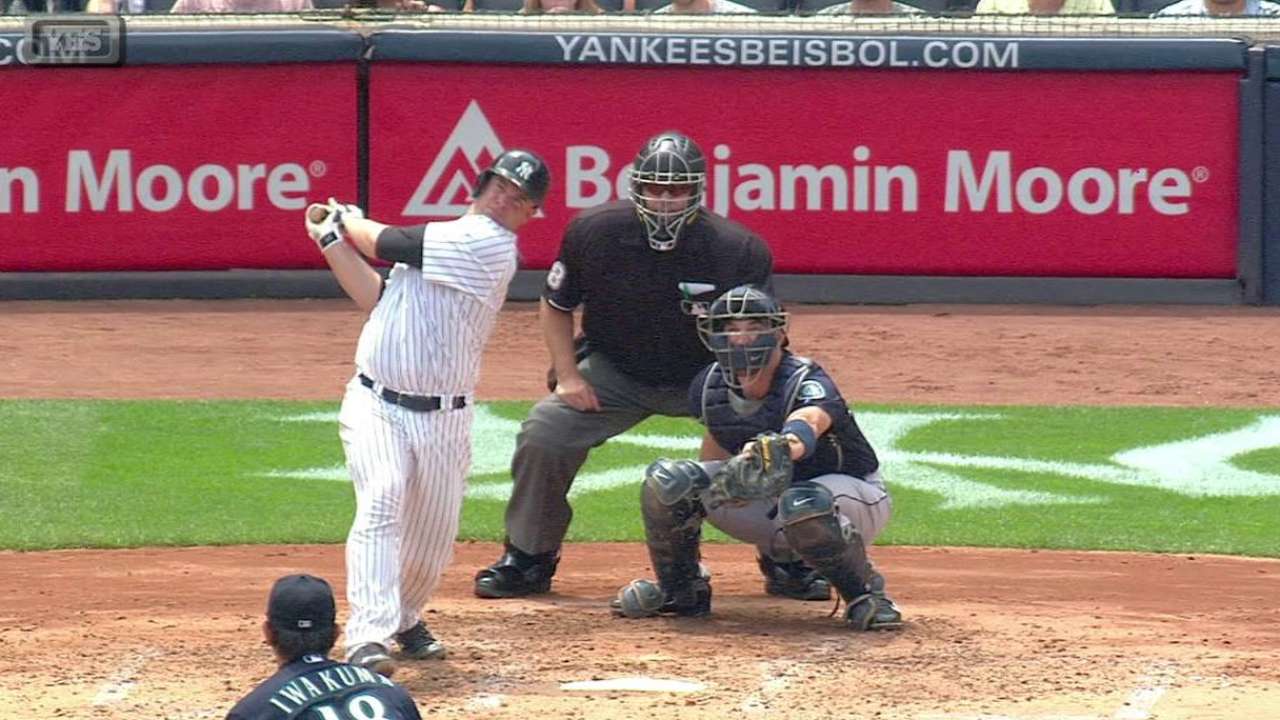 "That, I kind of regret," he said.
Iwakuma was able to work around it, limiting the Yankees to quick innings, and appeared on his way to pitch deep into the game. He'd thrown just 65 pitches through five innings and allowed just three hits before facing any real trouble.
Jacoby Ellsbury and Brett Gardner singled to start the sixth inning, which brought about a meeting at the mound. After Iwakuma danced around Alex Rodriguez and Mark Teixeira, McClendon came out for a second time to remove his starter.
It was Iwakuma's third start in almost three months after a strained lat muscle, and McClendon kept that in mind.
"Usually, that third outing is when they bounce," McClendon said. "It was awfully hot out there. [He] didn't have the zip to his legs that I saw in the first few innings. I just thought it was the right time to go and get him."
For his part, Iwakuma said he felt fine. The heat didn't bother him, it was just a scuffle that led to a mid-game jam. He said he's close to his 2013 All-Star form and has regained command of his fastball.
"I feel good with my mechanics," Iwakuma said. "Overall, sharpness is there."
As for the 10-0 goal, he promised he'll do his best.
Alden Woods is an associate reporter for MLB.com. This story was not subject to the approval of Major League Baseball or its clubs.