Cardinals' relief staff could use some relief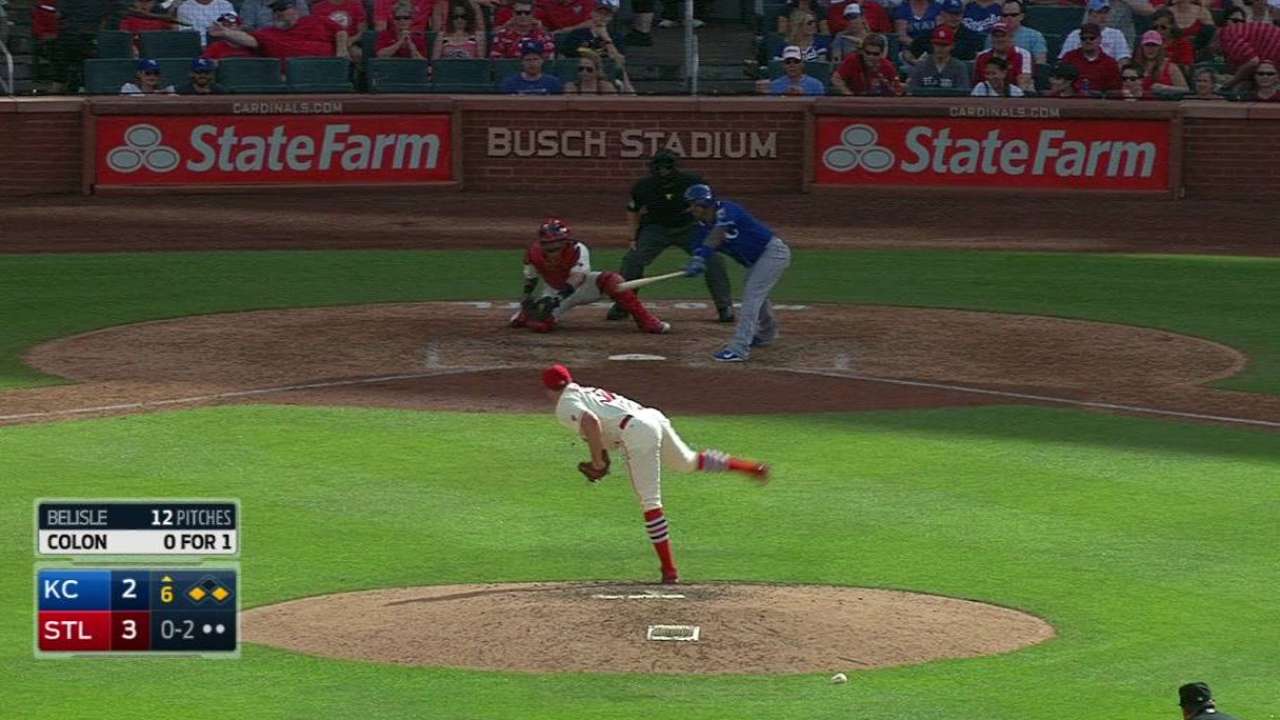 ST. LOUIS -- While the rehab of reliever Jordan Walden nears its conclusion, another right-hander in the Cardinals' bullpen, Matt Belisle, is working through a setback as St. Louis begins the season's second half with an ailing relief staff.
Walden, who has been on the disabled list since April 30 with a shoulder injury, could be ready to go on a Minor League rehab assignment next week.
His return would be a welcome sight for the Cardinals, as Belisle and another righty, Mitch Harris (groin) work their way back from the DL, and with closer Trevor Rosenthal poised to pitch fewer innings for the time being.
Belisle was placed on the 15-day DL on June 30, retroactive to June 26, with inflammation in his elbow, and said on Saturday that the timetable for his return is uncertain, likening the remaining inflammation in the elbow to the final ember in a fire that is nearly extinguished.
"That's for everybody else to try and come up with," Belisle said when asked when he might return. "I told them, 'Look, I want to be back.' So I just want to win each day with improving, and when that takes place, I'll be back quicker than trying to fret being back by a certain deadline."
Belisle stressed the importance of not overworking himself in order to keep the so-called ember from becoming a flame once again.
"The [medical staff] are doing a great job with me to make sure we don't overstep the line so that healing can set in," he said.
Harris, meanwhile, played catch on Friday and Saturday for the first time since he was placed on the DL on July 11, retroactive to July 9, joining starter Jaime Garcia as the second St. Louis pitcher dealing with a groin injury.
"I haven't talked to [Jaime] in enough detail yet, but I think [my injury], I got away with it being really light," Harris said. "I don't think mine is too bad. I haven't really tried to push it yet throwing-wise, so we'll see."
David Cobb is an associate reporter for MLB.com. This story was not subject to the approval of Major League Baseball or its clubs.