Girardi happy with Drew's reaction to new role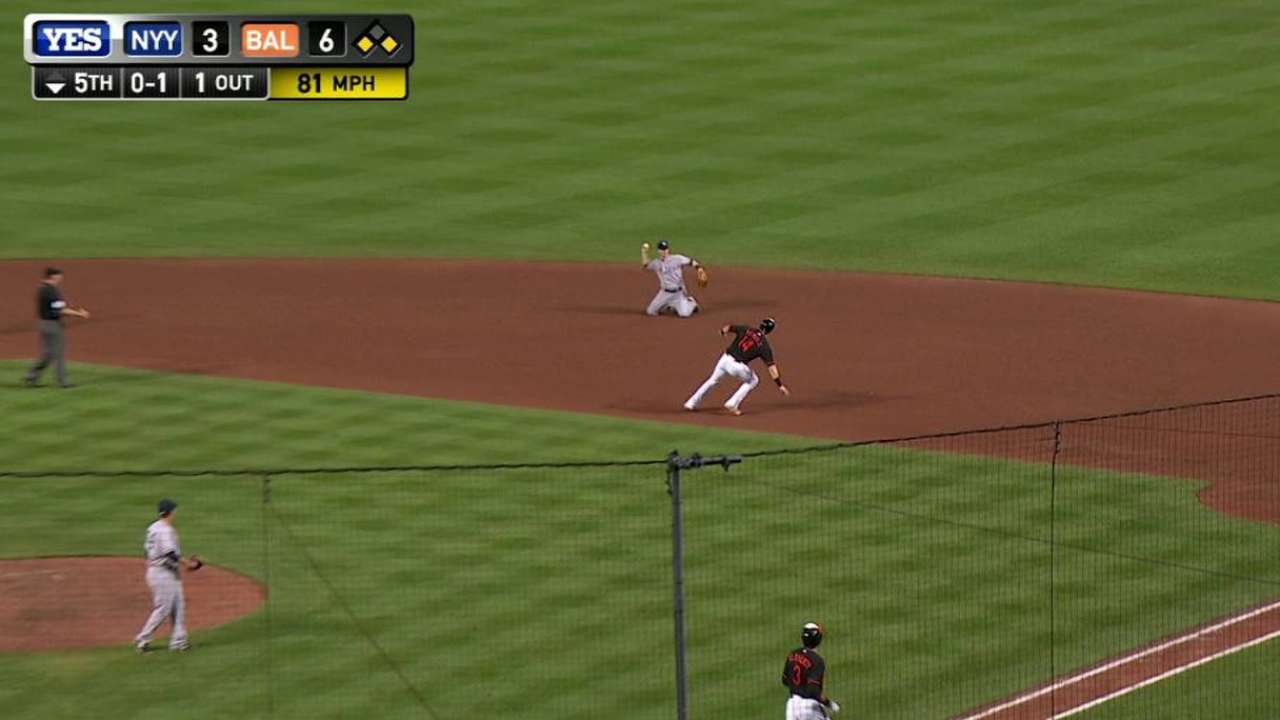 NEW YORK -- The Yankees elected to start Rob Refsnyder at second base over Stephen Drew for the fourth game in a row on Saturday, which has many wondering how Drew is handling the recent transition.
Manager Joe Girardi shed some light on the subject.
"You know what? He's been as good as anyone I've ever been around in handling all of this season," Girardi said. "We talked about what he needed to do, the different spots that he played and he talked about [how] he's trying to help his team. He's been great."
Girardi said multiple times that he's told his middle infielders they needed to be able to play more than just one position. His desire for Drew is to be able to play not just second base, but shortstop and third, as well.
The 2015 season has been an enigma of sorts for Drew, whose low numbers haven't shown what Girardi thinks is the full story.
Drew is hitting .182 with 25 RBIs, yet has 12 homers to his name this season.
Girardi said the days he uses Drew he'll plan to take advantage of Yankee Stadium, the site where Drew has belted nine of those 12 homers. He's had three games this season with two homers at home.
"We want him to be able to play all three positions: second, short and third," Girardi said. "Just if you want to give [Chase] Headley a day off, or you want to give Didi [Gregorius] a day off. Obviously, he's going to play second, as well. But [we'll do those sorts] of things so he's prepared."
Grace Raynor is an associate reporter for MLB.com. This story was not subject to the approval of Major League Baseball or its clubs.