KC to manage Perez's playing time in 2nd half
Butera is 'perfect backup' for All-Star as off-days are few and far between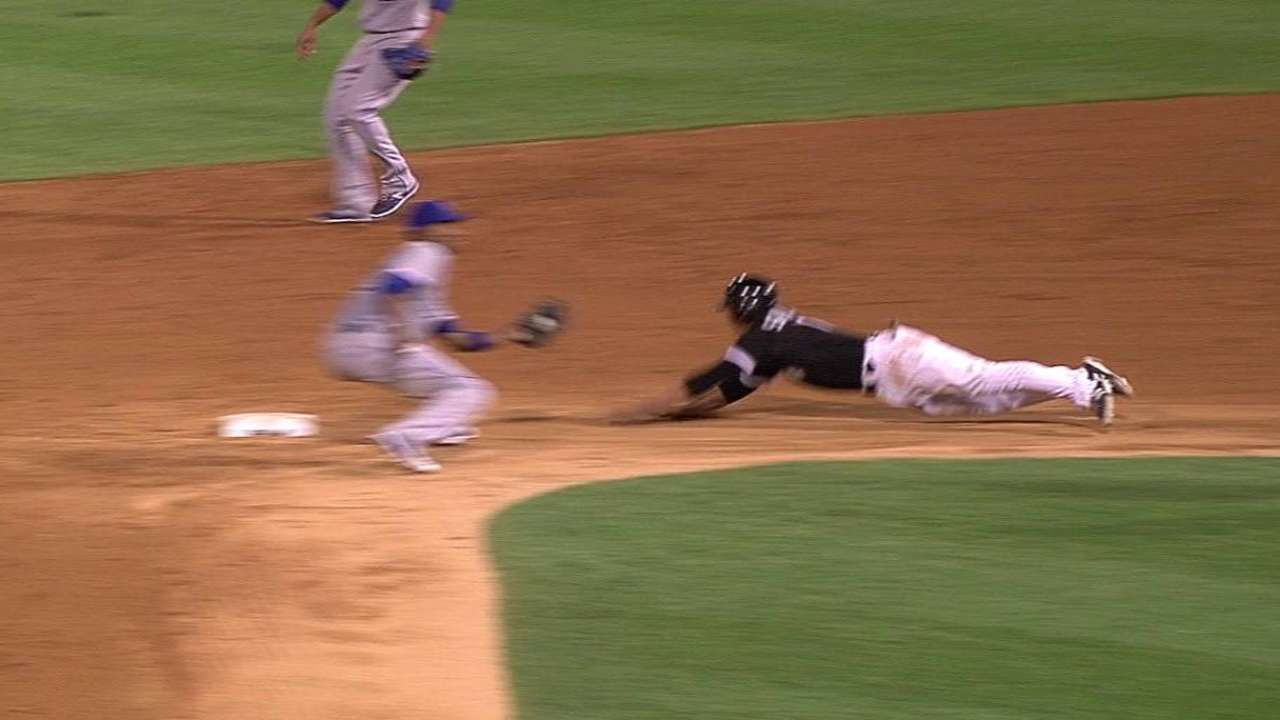 CHICAGO -- The Royals won't have an off-day until Aug. 3, leaving manager Ned Yost with the challenge of winning games without burning out players for a postseason push.
At the heart of that is how Yost balances his two-time American League Gold Glove Award-winning catcher and AL All-Star Salvador Perez in that time. But the manager doesn't have an extensive game plan laid out or any sort of limit.
"You just evaluate it day by day," Yost said Friday. "You give a guy a day here, give a guy a night here. You just try to pick your spots, but we have a three-man bench, so you're not going to balance it much."
Last year, Perez played the final 25 games of the regular season in order to help Kansas City make the postseason, but it wore him down physically. His .219 on-base percentage in the final 25 games didn't get much better in the postseason, when he posted a .233 OBP.
Yost rested Perez in a 4-2 win in Game 1 of a doubleheader on Friday against the White Sox. Perez started Saturday, entering with a .258 average and .269 on-base percentage.
But Friday's twin bill showed that this year, Yost has a comparable replacement behind Perez. Drew Butera has stepped in this year to provide a steady defensive presence, throwing out two potential basestealers in the afternoon game.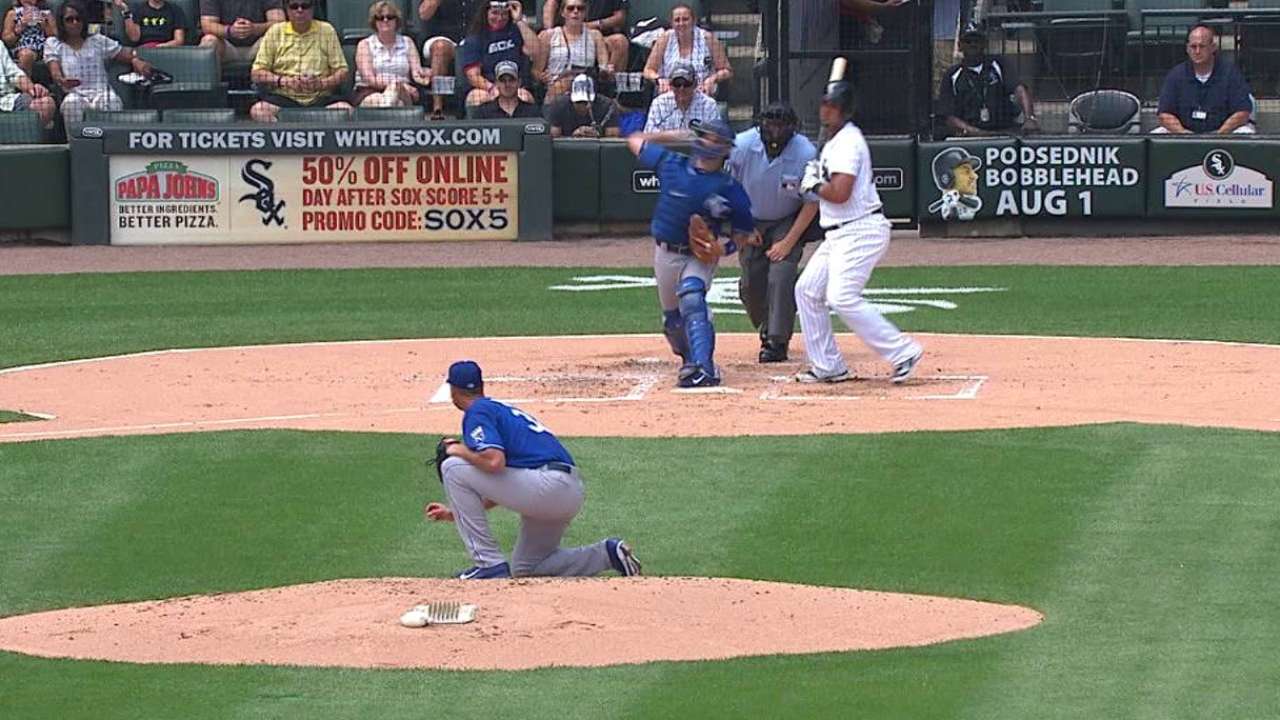 Butera's .193 average doesn't match Perez, but he's begun to heat up as of late, notching five hits in his last seven games. In his first year with the Royals, Butera has given Yost little reason to worry about Perez's endurance.
"Well, it's big," Yost said Saturday. "That's why we [acquired him] when we had the opportunity to get Drew. For me, he's the perfect backup catcher.
"When you put him in the game, I don't have to worry about bringing [Perez] into the ballgame for defensive purposes. He throws as good as [Perez], he's tremendously smart behind the plate, prepares, calls a good game plan, blocks balls well in the dirt. He's just a perfect No. 2 guy to have behind your Gold Glover."
Kansas City will have just five off-days in the second half of the season, and with a four-game lead in the American League Central entering Saturday, it's nice to have somebody else on whom to rely.
Greg Garno is an associate reporter for MLB.com. This story was not subject to the approval of Major League Baseball or its clubs.