Saladino's status uncertain with moves ahead
Albers nearly ready to return from DL, so White Sox may send down a batter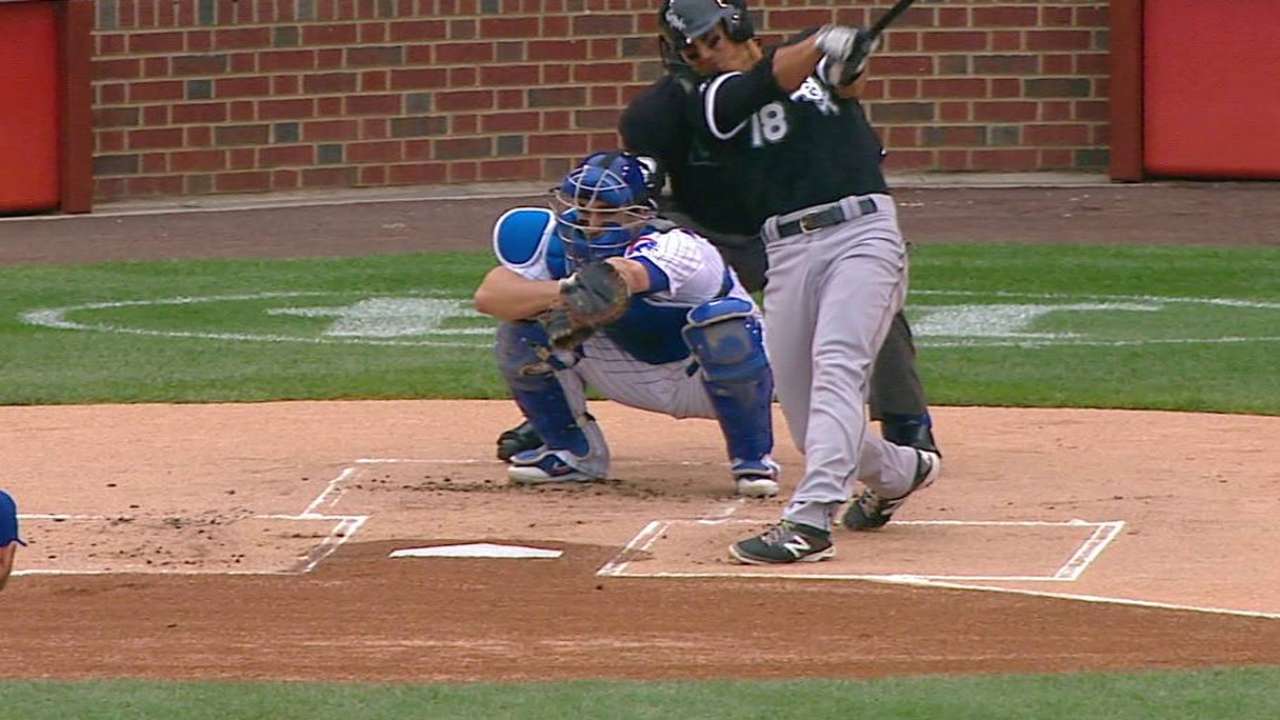 CHICAGO -- Tyler Saladino has been with the White Sox for six games since getting called up from Triple-A Charlotte prior to the start of the Cubs series at Wrigley Field. He has started all six games, with five of those starts coming at third base.
Young players aren't usually called up to ride the bench at the big league level, so it's not surprising Chicago's No. 15 prospect has received a significant amount of playing time. But his versatility across the infield might make him a difficult player to send back to the Minors when the White Sox opt for another reliever following the weekend Royals series.
Both manager Robin Ventura and executive vice president Ken Williams were asked about Saladino's staying power in a roundabout manner. Both smiled and declined to answer the inquiry directly.
As for Saladino's thoughts on the matter, he's simply trying to prepare for each at-bat and each game.
"It's been good so far. I've been able to put some good swings on the ball, have decent at-bats and make some plays on defense," Saladino said. "I just handle myself out there.
"At the end of the day, it's their decision, so that's nothing I'm giving much thought. It's one of those things you don't control. You just go out like right now and get ready for today's ballgame."
Entering Saturday, the White Sox had six relievers and the extra position player. But with Matt Albers getting close to returning from injury rehab, Ventura spoke of adding another arm after Monday's off-day.
What are the roster options if Saladino stays? A utility player such as Conor Gillaspie or Emilio Bonifacio could be the odd man out, assuming there are no disabled-list maneuvers to come.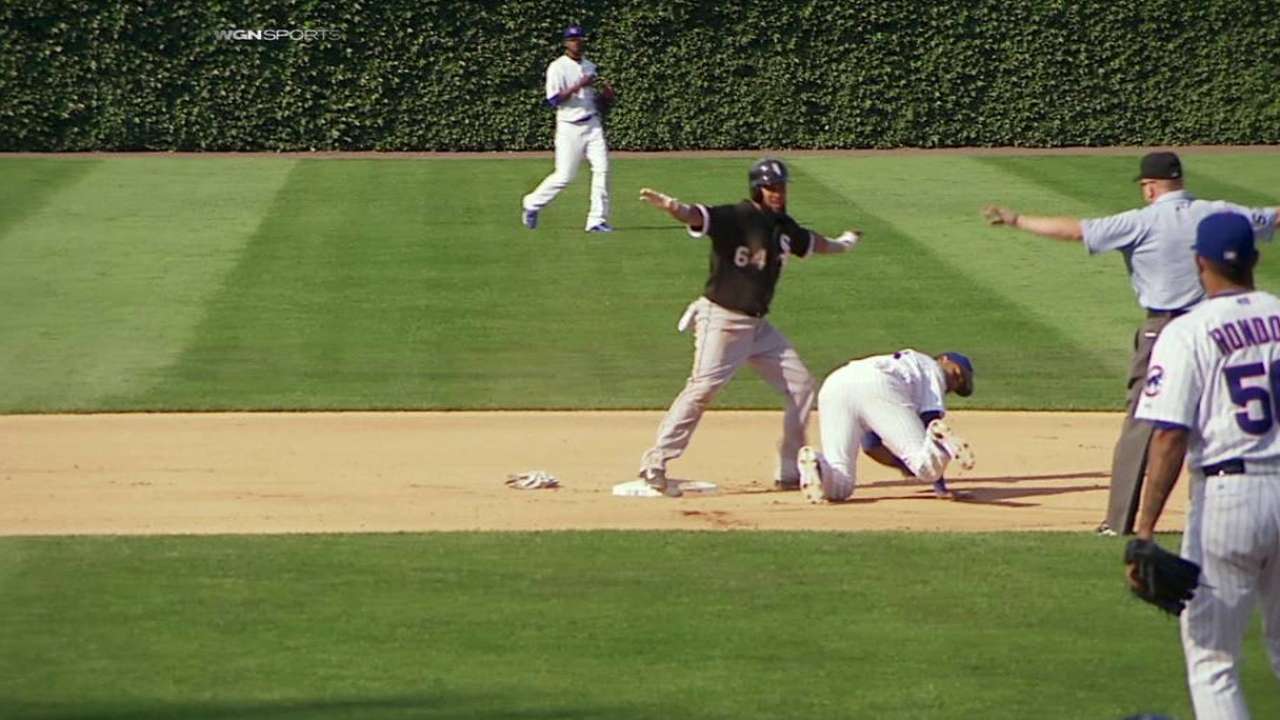 Bonifacio can play across the infield and the outfield, and he's a switch-hitter who adds the speed element off the bench. Gillaspie can play third or first, and he is more of a big bat pinch-hitting option.
"There are going to be some tough decisions, and [Saladino's] going to make it tougher," Ventura said. "Tyler has had some instincts and the ability to just drop him into a spot. Even in the Minor Leagues, he played a few different positions, so it's not like he's locked into one position or one side of the field.
"He's been in the outfield before. I know he's played some first base. He's done enough that you can put him in a lot of different places. But I think when you watch him, your first thing is he just knows where to be and what to do. He doesn't look out of place anywhere you put him on the field, and he probably could catch if you needed him."
Scott Merkin is a reporter for MLB.com. Read his blog, Merk's Works, follow him on Twitter @scottmerkin and listen to his podcast. This story was not subject to the approval of Major League Baseball or its clubs.