Furbush unlikely to be activated on Thursday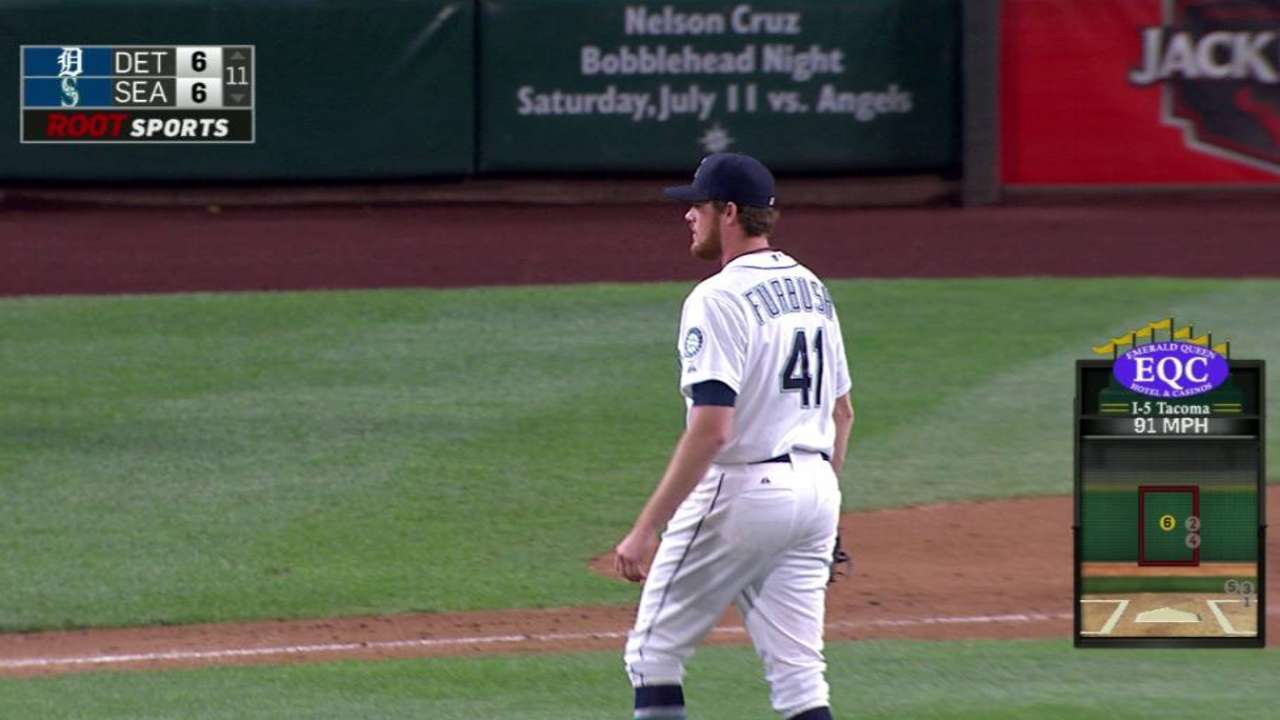 NEW YORK -- Charlie Furbush probably won't be activated from the disabled list when he's eligible on Thursday, a consequence of a rehab process from left biceps tendinitis that hasn't gone as quickly as the Mariners originally planned.
Mariners trainer Rick Griffin emphasized Furbush hasn't suffered a setback and indicated it's merely a slowdown in the process. Furbush was scheduled to throw a simulated game during the Mariners' upcoming series with Detroit, but did not travel with the team.
"He did not make the trip with us," Mariners manager Lloyd McClendon said. "We backed him off of his throwing a couple days."
Furbush reported no discomfort in his arm and his strength has progressed normally. The Mariners tentatively plan to have him throw a bullpen session early next week.
Furbush has been on the disabled list since July 8. It's still possible the Mariners activate Furbush on Thursday, but he'll have to work through a condensed throwing program to make that happen. The lefty still needs to throw side sessions and that simulated game.
Furbush could throw a sim game with a Minor League affiliate in Everett or Tacoma while the big league club is away. Even so, McClendon admitted it's unlikely he's ready to go on Thursday.
"Educated guess, we'll say, 'No, he's not going to come off,'" McClendon said.
Furbush, the Mariners' seventh-inning reliever, has posted a 2.08 ERA in 21 2/3 innings this season. He'll slot back into his usual role when he's healthy, according to McClendon.
Alden Woods is an associate reporter for MLB.com. This story was not subject to the approval of Major League Baseball or its clubs.