ICYMI: Friars go yard to topple Rox in opener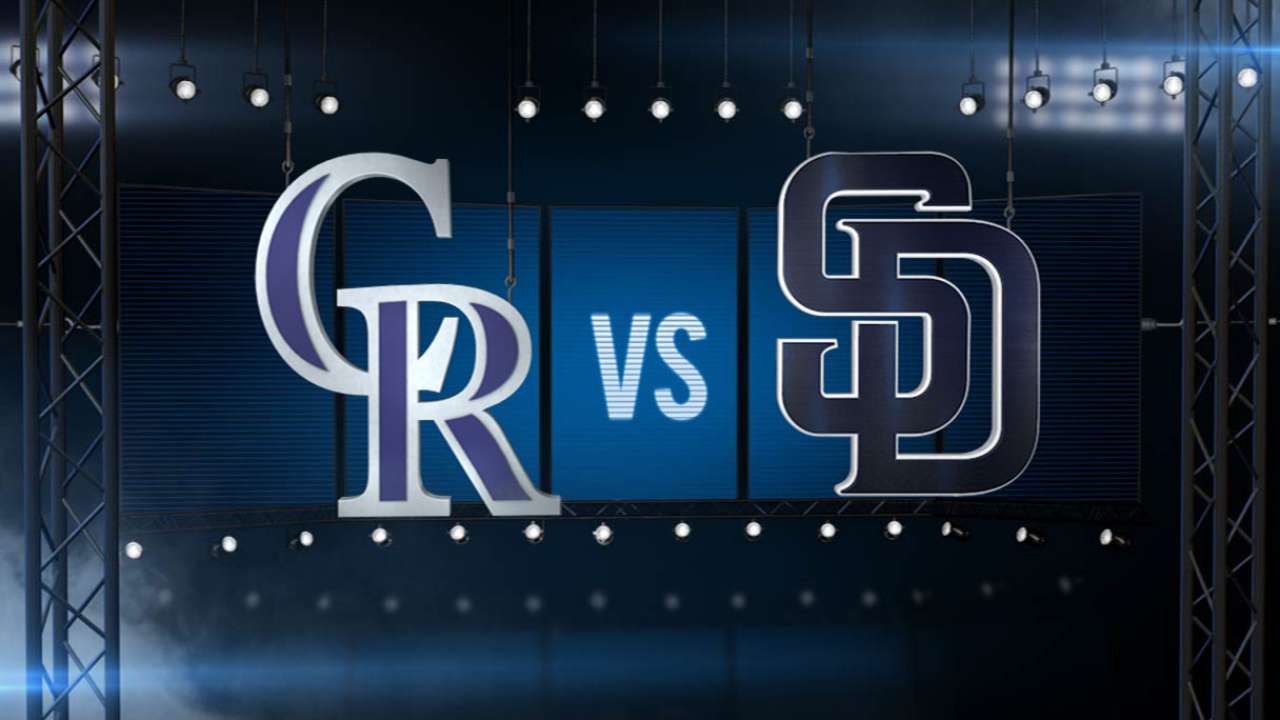 In their first game back since the All-Star break, the Padres extended their current winning streak to three-straight games as the boys hit the ground running on Friday evening. San Diego went on to defeat the Colorado Rockies by a score of 4-2 thanks to three Padres home runs and effective pitching performances from starter James Shields and the Padres bullpen. Shields collected his eighth victory of the season, improving to 8-3 on the year, while closer Craig Kimbrel picked up his 24th save of the season as well. Although Shields was not at his sharpest on Friday, he persevered and stayed tight long enough to keep San Diego ahead of their NL West division rival.
Shields threw 5.0 innings on 100 pitches while surrendering only one earned run on seven hits, four walks and six strikeouts en route to his victory on Friday night. After Shields was pulled, the bullpen was called upon and relievers Marcus Mateo, Brandon Maurer and Joaquin Benoit combined for 3.0 IP without giving up a single earned run and allowing a chance for Craig Kimbrel to pick up his third straight save in as many games. Maurer did surrender one un-earned run in the 7th after a Derek Norris throwing error allowed a Rockies run to score.
On the offensive side of things, the Padres used the long ball to secure their 4-2 victory thanks to solo home runs from outfielders Matt Kemp and Justin Upton, as well as a two-run shot in the first inning off the bat of infielder Jedd Gyorko. It was the first time all season that Kemp and Upton homered in the same game as well. Additionally, Kemp would extend his multi-hit game streak to four-straight games after going 2-for-3 with a walk, double and home run. Norris and Yonder Alonso each collected a hit on the evening as well.
The Padres will be back in action on Saturday night as starter Tyson Ross will take the hill in the second game of a three-game set against Chad Bettis and the Colorado Rockies at Petco Park. In case you missed it, here are some highlights and stories that you may not have seen from Friday:
Padres post-game recap: Padres ride power surge past Rox, win 3rd straight
Kemp opens the scoring with a solo-shot in the 1st inning: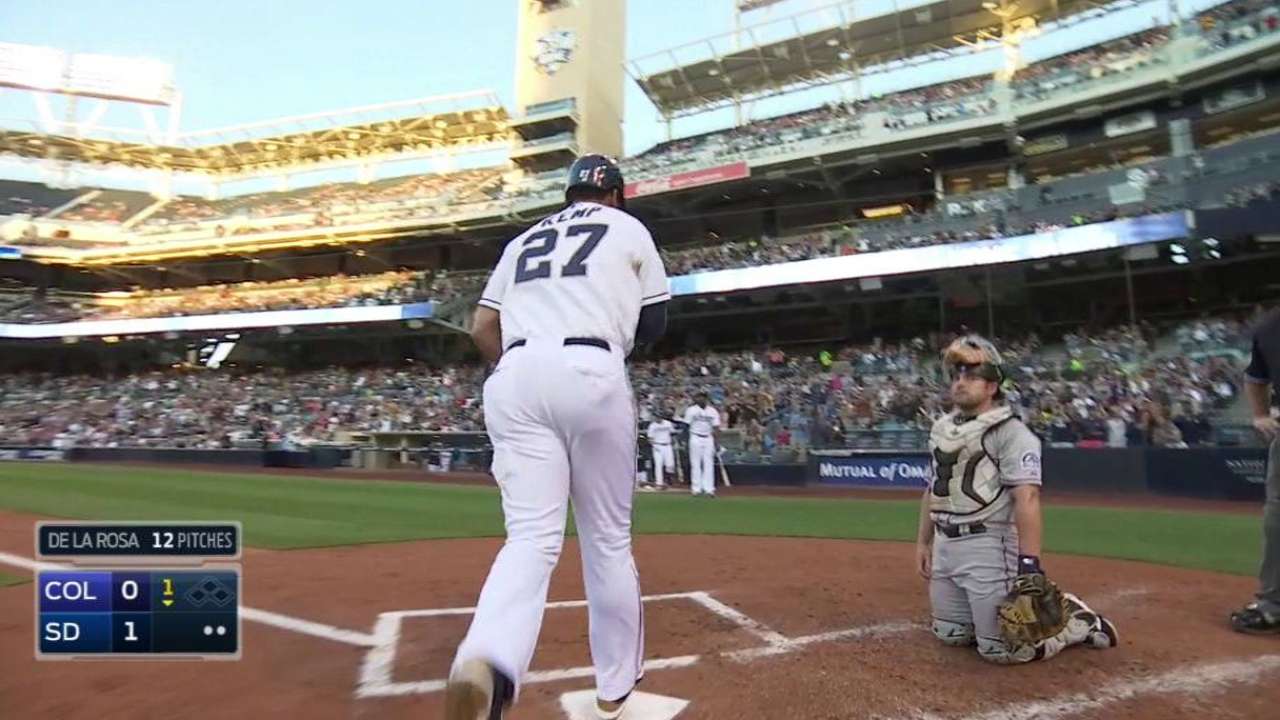 Gyorko adds on to the early lead with a 2-run shot shortly afterwards: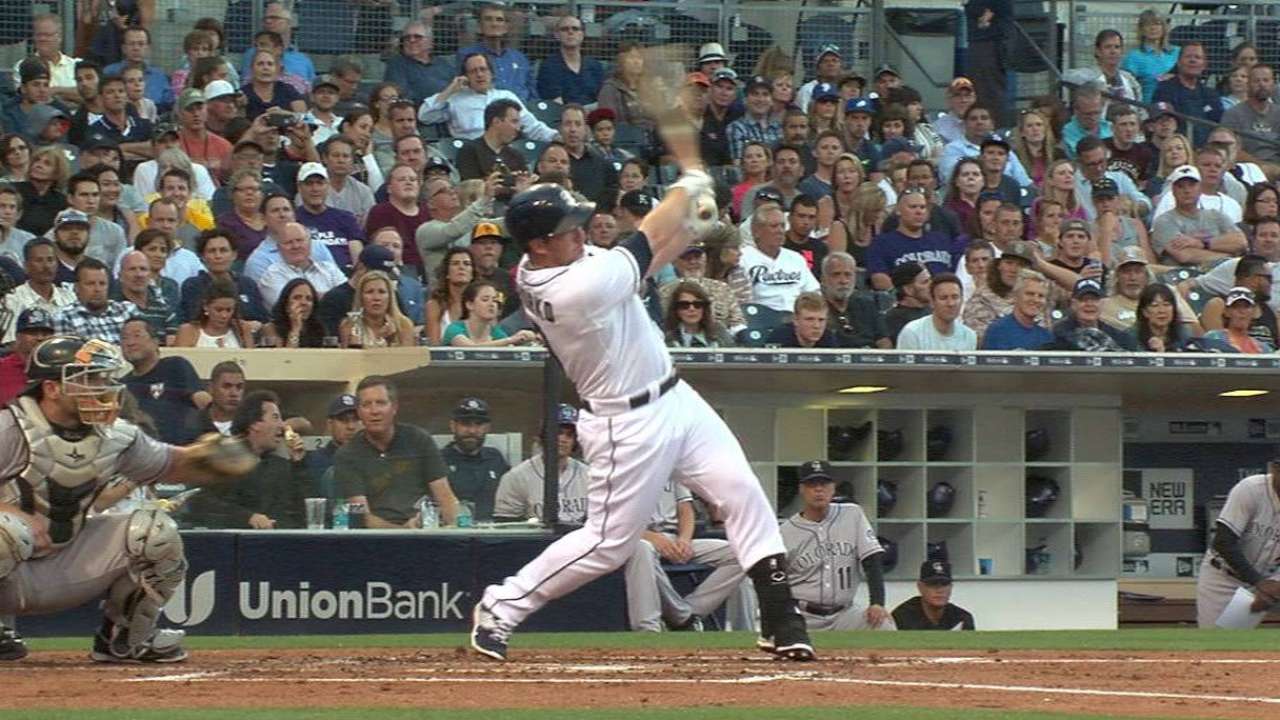 Upton gives the Padres an insurance run with this towering solo-shot: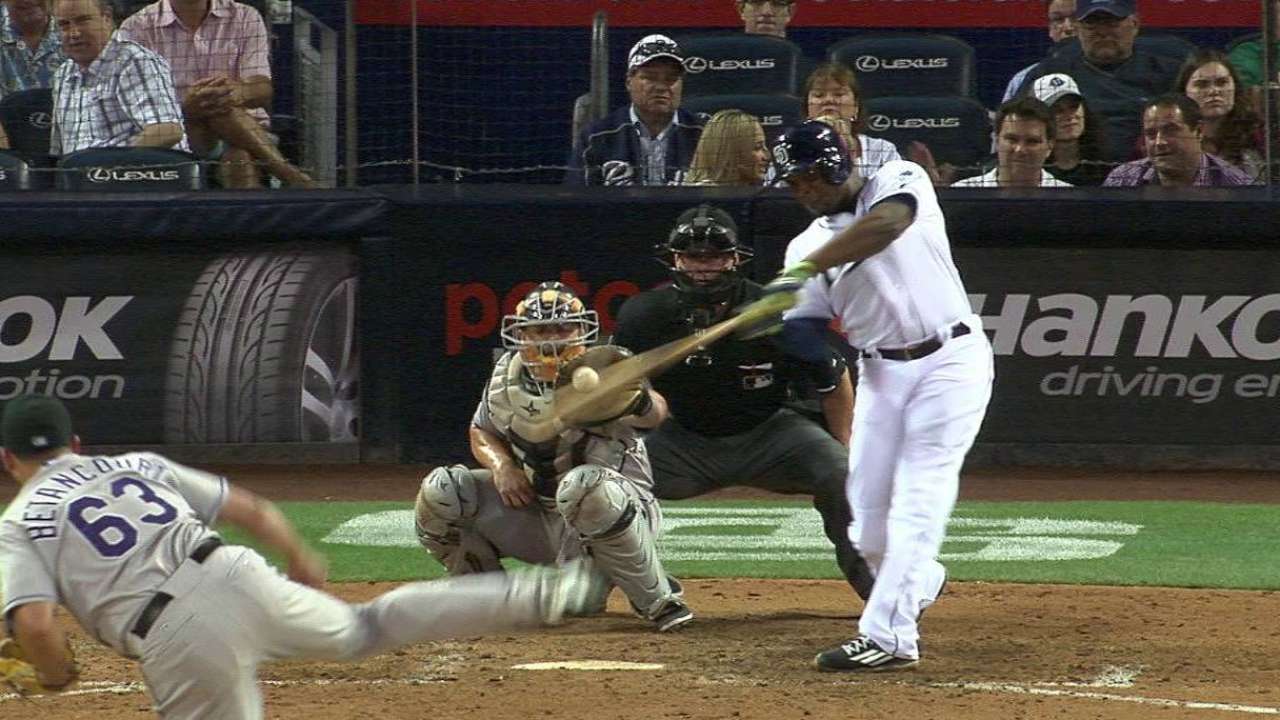 Kimbrel closes the door with his 24th save of the year:
Friars continue to cope with injury laden roster: Padres hope to see key players return soon from DL
The countdown begins as the All-Star Game approaches: Padres unveil logo for 2016 All-Star Game
Opportunity abounds as season resumes: Padres look to find their groove in second half
Chihuahuas' All-Star shines in Triple-A ASG: Decker singles, walks in Triple-A All-Star Game
Down on the Farm: Top pick Smith un-scored upon in debut
Murph's Musings: Murphy Talks about Luebke's surgery to realign nerve in twice-repaired elbow
Notable Notes: Game Notes vs. COL (07.17) Padres kick-off Second Half with Shields taking the Hill
Looking forward:
Friar Forecast: Ross, Padres eye 4th straight vs. Rockies
Saturday's probable pitchers: Tyson Ross (6-7, 3.34 ERA) vs. Chad Bettis (5-4, 4.91 ERA)