Rays draft pick Betts to undergo Tommy John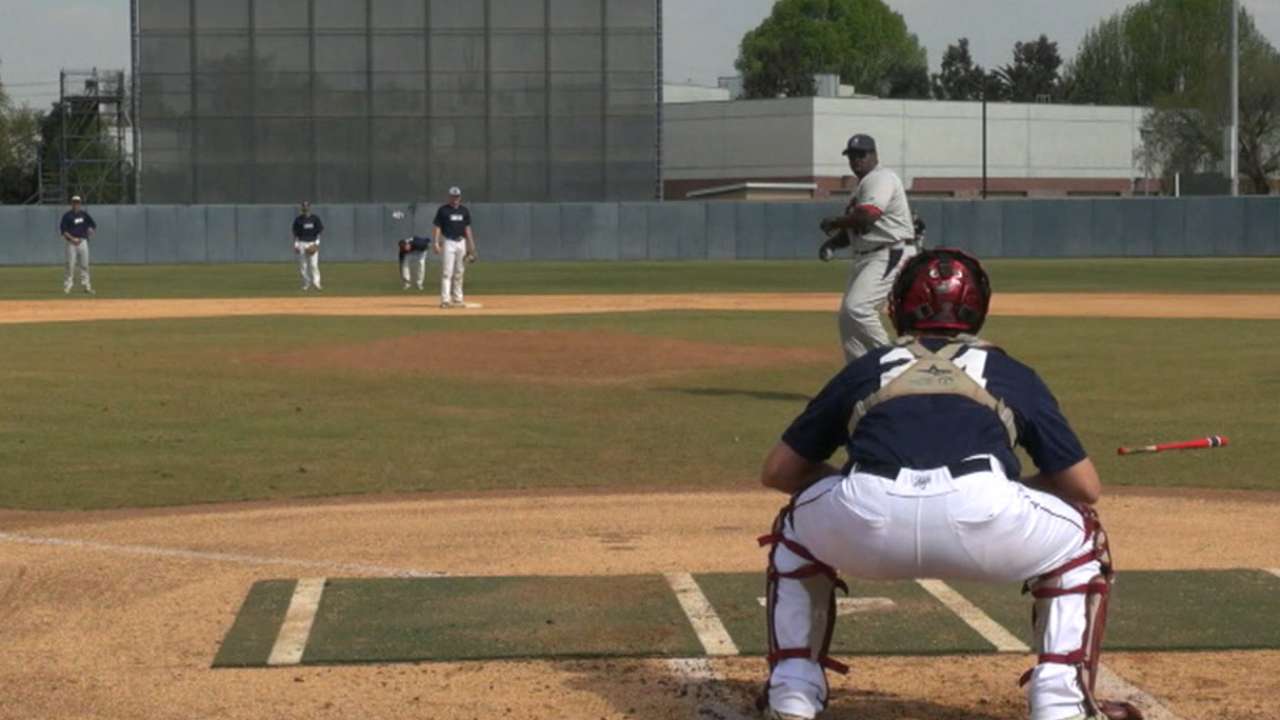 On Saturday morning, the Rays officially announced the signing of catcher Chris Betts, and they also stated that their second-round pick in the 2015 Draft will undergo Tommy John surgery on his right elbow.
Betts, who attended Wilson High School in Long Beach, Calif., will have the surgery at an as-yet-to-be determined date.
The injury was discovered during a physical Betts had prior to signing a $1,485,000 bonus, which was approximately $325,000 over the assigned slot value.
On Friday, the Rays signed right-handers Nicholas Padilla (13th round), Tyler Brashears (14th round), Edrick Agosto (20th round), Justin Marsden (22nd round) and outfielder Ryan Caldwell (34th round).
The Rays signed their top 15 selections, 25 of their first 26 and 42 of 50 overall.
Bill Chastain is a reporter for MLB.com. Listen to his podcast. This story was not subject to the approval of Major League Baseball or its clubs.