San Diego welcomes positive signs to open 2nd half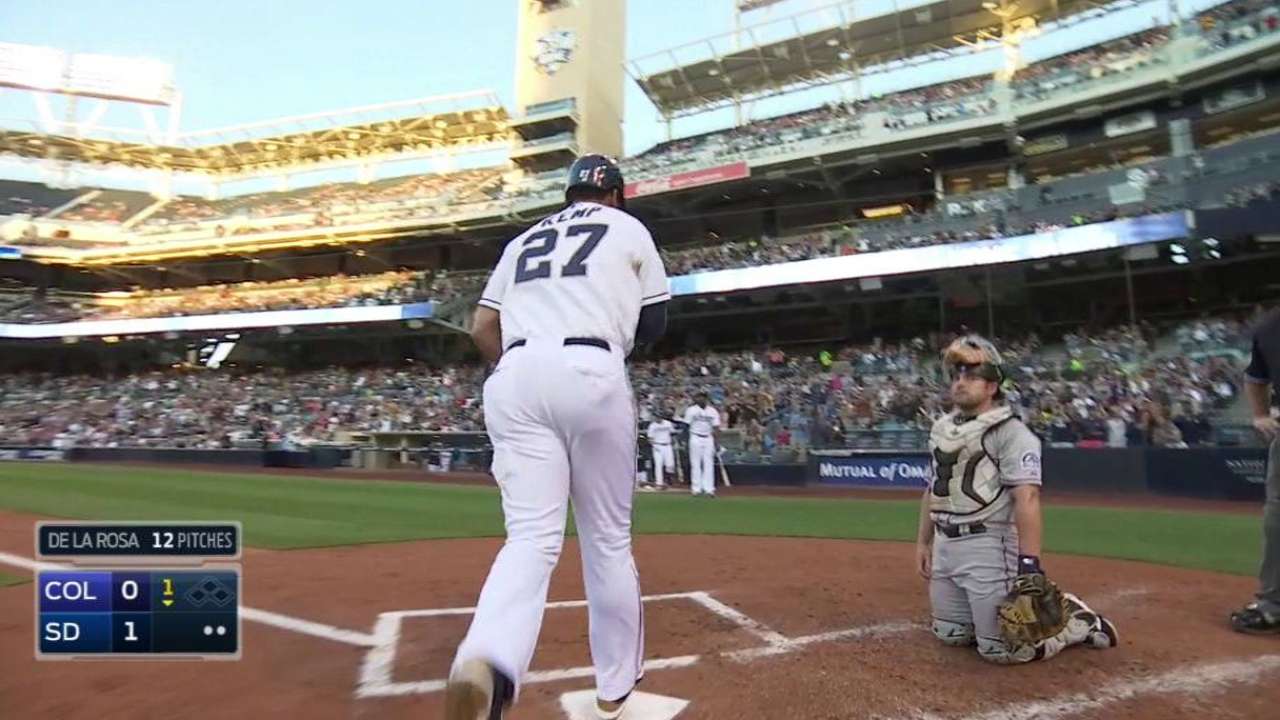 SAN DIEGO -- As the Padres concluded a disappointing first half after being considered a possible playoff contender, the team headed into the All-Star break knowing things needed to turn around.
On Friday night, they completed an encouraging first step as they picked up a 4-2 win against the Rockies.
"It was great. It had a great feeling to it in every sense of the word," interim manager Pat Murphy said. "The way the guys battled, that was it. ... It's really a great win in a lot of ways."
San Diego found an offensive stride early, taking a 3-0 lead in the first inning off homers from Matt Kemp and Jedd Gyorko. Justin Upton later solidified the game in the eighth inning with a long ball as well, and the Padres record now stands at 42-49.
"It's great to see Matty play the way he did and J-Up to hit that ball at the end and give us a little cushion," Murphy said. "You take a look at Matt Kemp and you see the way he played tonight and they way he battled -- that says it all."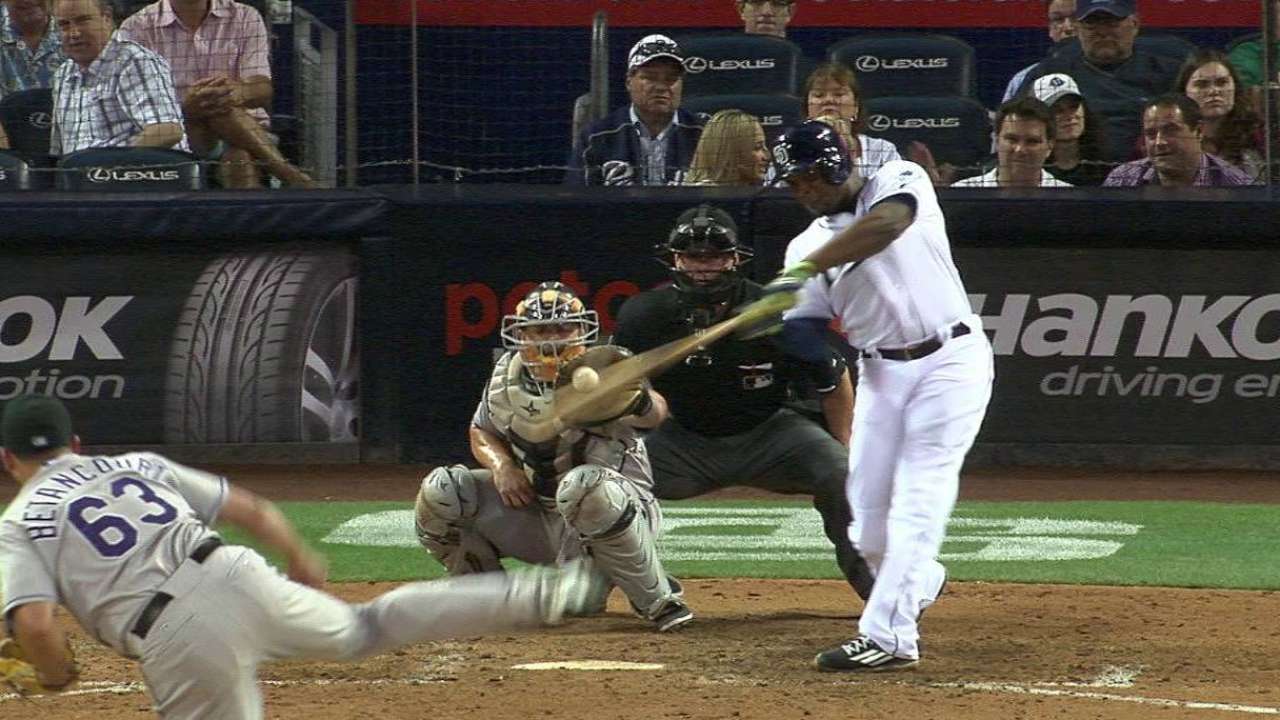 Kemp, who had notable success in the second half of the 2014 season, finished the game going 2-for-3 with a double, home run and a walk. However, Murphy was quick to point out that Kemp had been playing solid ball heading into the All-Star break.
"I have been here 25 games, you look at that and Matt Kemp has been pretty good," Murphy said. "A few days he didn't have great days, but that's going to happen to any player. He is playing as many innings as anybody in the game. ... I guarantee he is in the top 10 for innings played. All I have ever seen him is good, but tonight, that's another level. He set it up real nice tonight."
Kemp said he has felt confident at the plate lately, reading good pitches and getting good swings.
"That's all you can ask for," Kemp said.
Tonight also marked the first time this season that both Kemp and Upton homered.
"We should probably start doing that a little bit more," Kemp said. "That would be good for the team. We just got to keep going, we've still got a long season. We need to just see where we end up at the end and continue to play good baseball."
Murphy said the key to keep the momentum going is to show up tomorrow with the right attitude and mindset.
"Realize that every pitch is important and every pitch in the game could end up being a key pitch in the game. You win pitches and have that winning mentality," Murphy said. "The game deals you a ball in the dirt, you take it, a game deals you pitch to hit, you hit it. You have to keep meeting the game half way and have the right mentality. You win more than you lose most of the time if you do that."
Beth Maiman is an associate reporter for MLB.com. This story was not subject to the approval of Major League Baseball or its clubs.