Lynn sets stage for Cardinals' comeback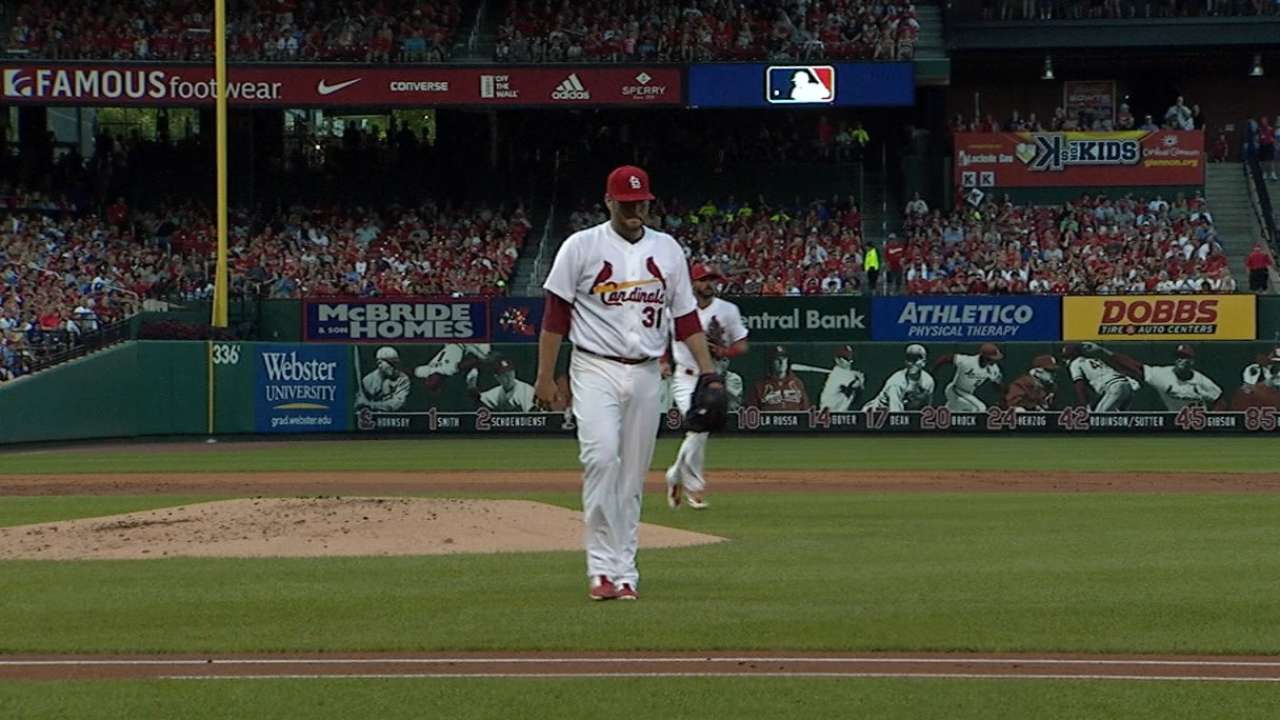 ST. LOUIS -- Behind in the count against the first batter of the game, Lance Lynn threw his signature pitch -- the fastball. Only he left it hanging over the plate, and the Mets' Curtis Granderson drilled it into the right-field bleachers at Busch Stadium.
It was a rough beginning to an eventual 3-2 Cardinals victory on Friday night, but Lynn quickly corrected course to begin the second half of the season the way he spent much of the first half, keeping his team in a game even when it struggled offensively.
"I didn't love it," Lynn said of the way he began his seven-inning outing. "And then I fixed it real quick, so it was a good night."
For the 11th time in Lynn's 17 starts, St. Louis scored fewer than three runs. The Cardinals are 5-6 in those games, compared with 5-1 when they score four or more runs with Lynn on the mound.
"He's one of those guys, you could call him a stopper," manager Mike Matheny said. "You could put that [title] on a couple guys. I want them all kind of thinking they're that guy. If we're on a bad run, in a rut, they've got to come out and do something special, and that was special keeping us there just at the one run."
After the first inning, Lynn only allowed singles in the second and seventh innings, and nine of his final 18 outs came via the strikeout.
The Cardinals' offense finally came alive in the sixth, scoring two runs just in time to put Lynn in position for a win that closer Trevor Rosenthal narrowly saved.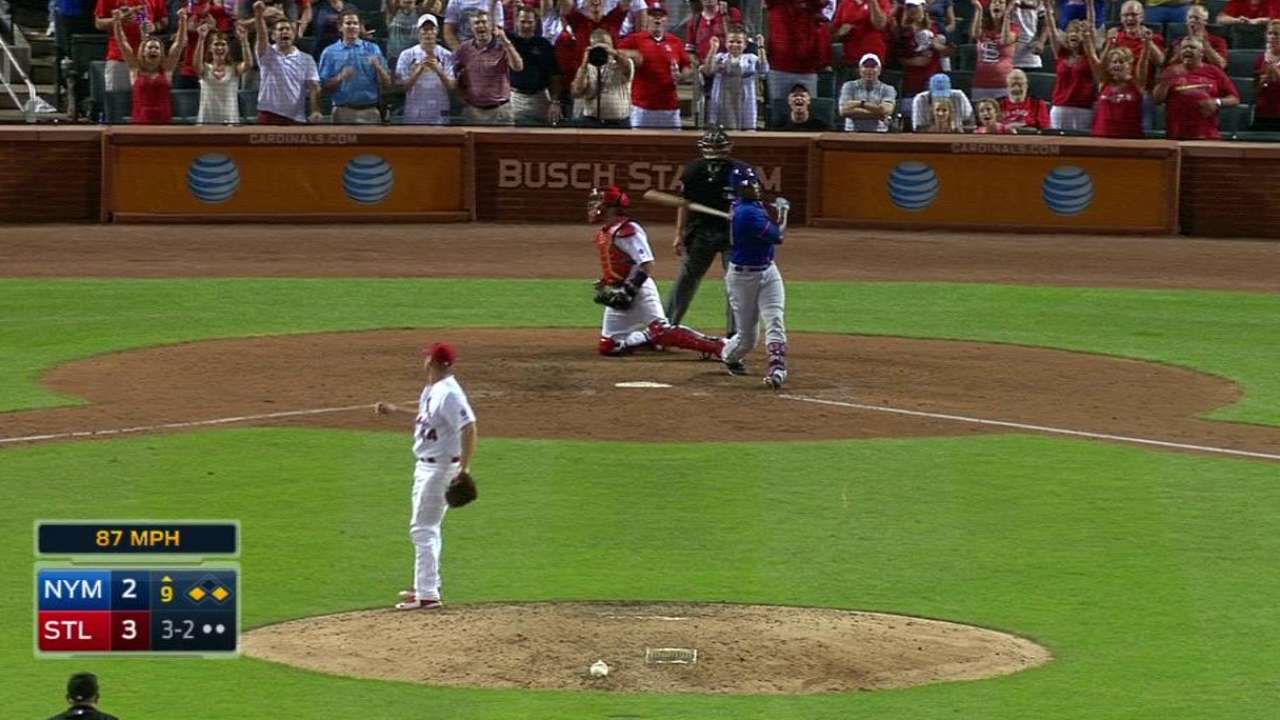 "Our starting pitching has done a real nice job, I think, when they sense we're having trouble putting something together offensively, we're just really putting our nose down and fighting," said Matheny.
"Lance, that's just his nature, the kind of pitcher he is."
David Cobb is an associate reporter for MLB.com. This story was not subject to the approval of Major League Baseball or its clubs.