Miley flirts with no-hitter in second-half opener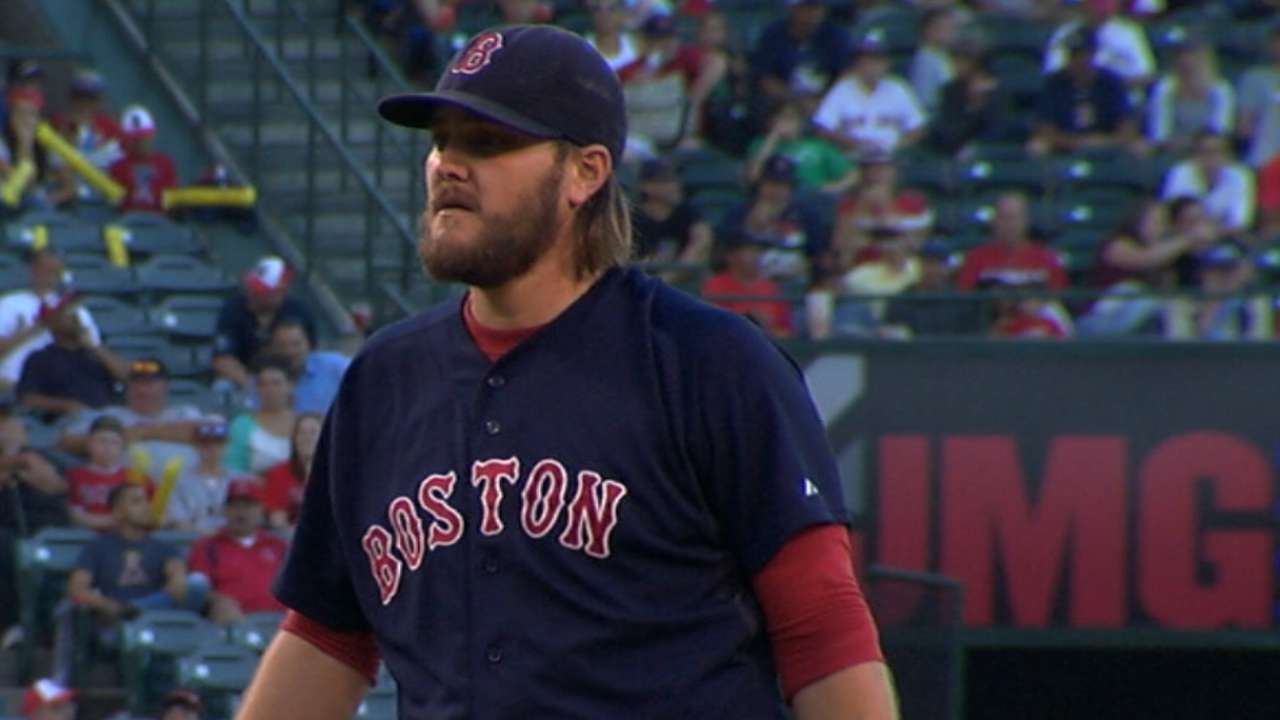 ANAHEIM -- After an up-and-down first half of the season, Red Sox left-hander Wade Miley began the second half with quite a statement on Friday night.
Miley mowed down Angels hitters, allowing just one hit in seven-plus scoreless innings, but took a no-decision in a 1-0 loss at Angel Stadium. He was perfect through 5 1/3, before allowing a walk to Chris Iannetta.
"He was outstanding. It was a well played game. He was aggressive, threw strikes and came back when he got behind in some at-bats," Red Sox manager John Farrell said. "Unfortunately we come up on the short end."
The only hit Miley surrendered was a double that came on the first pitch against Kole Calhoun to begin the bottom of the seventh. He wasn't flustered by losing the no-hitter, recording back-to-back flyouts before shortstop Xander Bogaerts made a spectacular snag while ranging right before throwing across his body to nab Erick Aybar at first base.
"I thought it was a hit off of the bat," Miley said. "He made an unbelievable play and got everyone fired up and the momentum on our side."
Miley and catcher Ryan Hanigan worked together seamlessly, deciding to go to the left-hander's potent changeup throughout the night.
"We got into a great rhythm. I felt really confident about what he was putting down and the defense made some really good plays behind me," said Miley.
His success against the Angels is nothing new. Miley did not allow an Angels baserunner through 4 2/3 innings on May 24 in Boston, allowing just one run on four hits in eight innings for the win.
"It obviously crosses your mind, but I was just trying to keep the game where it is at and win the ballgame. That's the main goal. It is what it is," Miley said. "I wish we could of got the win, but I'll build off of this going forward."
Quinn Roberts is a reporter for MLB.com. This story was not subject to the approval of Major League Baseball or its clubs.