Gray falls victim to long ball in rare off night
Oakland ace admits his stuff was not sharp vs. Twins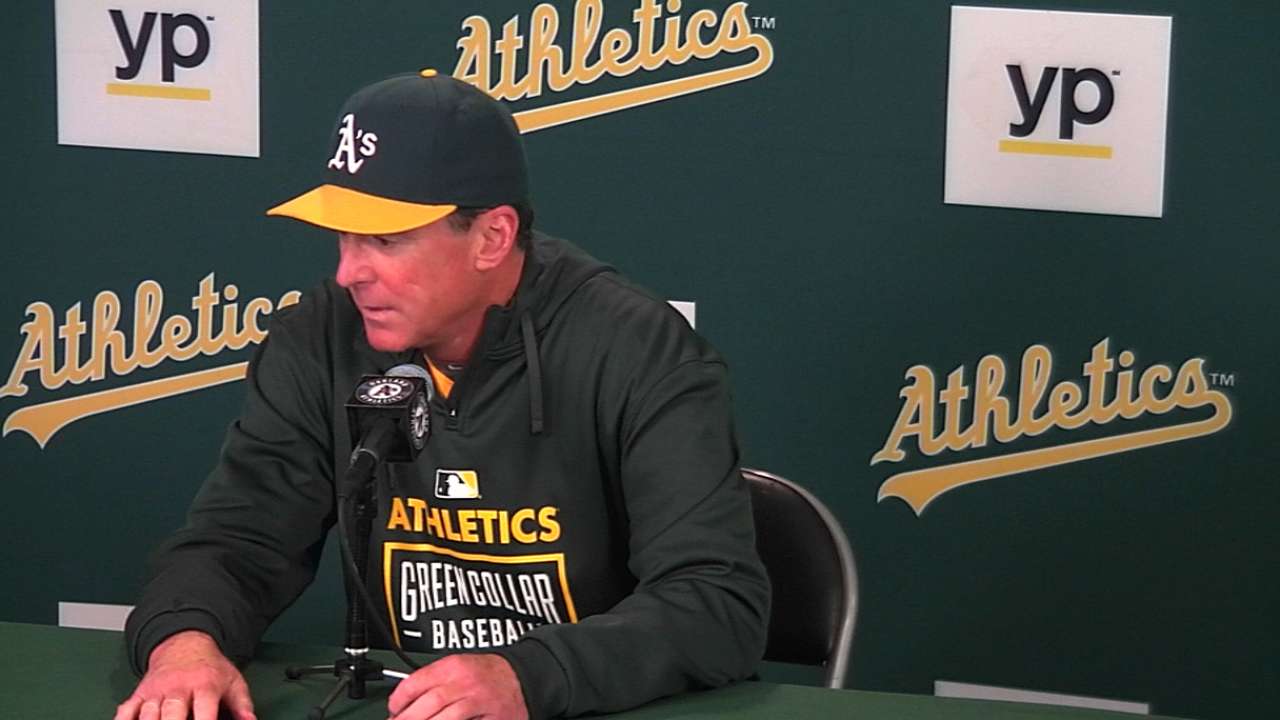 OAKLAND -- Not once this season had Sonny Gray allowed more than one home run in a start, and not once in his career had he surrendered one of the grand slam variety. Both scenarios unfolded on a rare off night for the right-hander, who was coming off a shutout in Cleveland, followed by his first All-Star appearance in Cincinnati.
"It's a surprise when he gives up a homer, and really that's what it came down to is two pitches, and it cost him all his runs," A's manager Bob Melvin said after his club's 5-0 shutout loss to the Twins.
Another All-Star, Minnesota's Brian Dozier, led off the game with a shot to left field on a 2-2 elevated fastball from Gray.
"It's not a pitch Sonny makes a mistake with very often," catcher Stephen Vogt said.
Five innings later, after Gray had found his groove, retiring 15 of the next 17 batters, including 13 consecutively, he committed another uncommon mistake that resulted in a grand slam to Trevor Plouffe.
"I don't think Sonny has hung a slider like that in a couple of years," Vogt said.
The only other time Gray had allowed more than one home run in a game was Aug. 22 of last year against the Angels, and the only other time he's been on the hook for as many as five runs in a game this season was June 19 against the Angels.
"Five days ago, Sonny was at his sharpest. For whatever reason he just wasn't as sharp as normal," Vogt said. "It's not easy to come off the break and feel great. The hitters were behind the pitchers today, which is another reason why they were laying off some good pitches."
Gray issued three walks in six innings, two of them ahead of Plouffe's grand slam in the sixth. In 11 of his 18 previous starts, he handed out one or fewer.
"I think maybe my stuff wasn't that good," Gray said." They were laying off a lot of pretty good pitches. So maybe just wasn't as sharp as normal.
"Obviously it was a different type of week but once I took the mound everything was back to normal, I felt fine. I just wasn't very sharp. I even knew during the middle innings I'd have to locate better tonight because I felt my stuff wasn't that good. There in the sixth it just kind of caught up with me."
Jane Lee is a reporter for MLB.com. This story was not subject to the approval of Major League Baseball or its clubs.