Byrd flirts with cycle in four-hit game
Left fielder was triple shy of becoming first Reds player to complete feat since 1989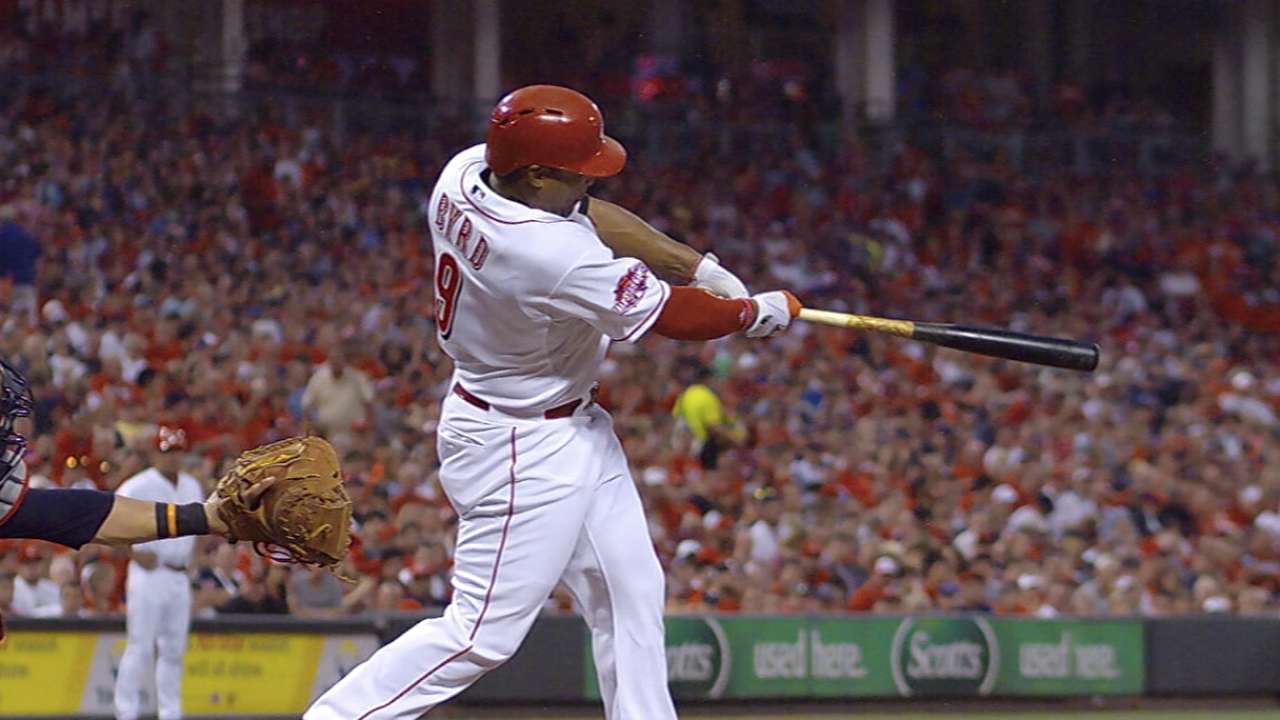 CINCINNATI -- Left fielder Marlon Byrd came close in Friday night's 6-1 win over the Tribe to doing something no one in a Reds uniform has done in more than 26 years -- hit for the cycle.
After homering in the second inning, singling in the third inning and stretching what appeared to be a single into a double in the fifth, he was a triple shy of the cycle when he stepped into the batter's box in the seventh. However, Byrd hit a grounder that just snuck under Francisco Lindor's glove for only a single to complete his night.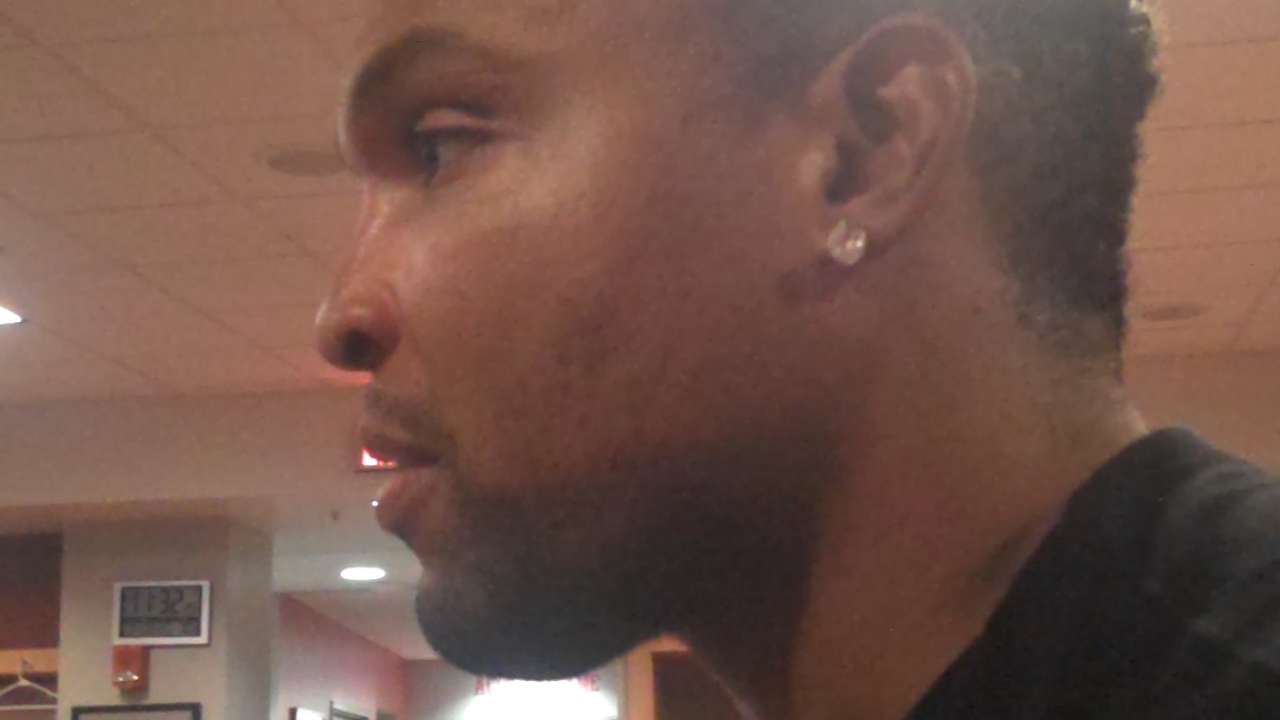 Byrd finished the night a perfect 4-for-4 with one RBI and two runs scored. It was only the second time this season Byrd had more than two hits in a game.
"It was a good start," Byrd said. "Took some good swings today. After the first half, I wanted to try to continue the momentum that I had at the plate."
The impressive evening was one of Byrd's best games of the season, and he was happy with his performance despite missing out on the historic accomplishment. He said he wasn't even focused on becoming the first Reds player since Eric Davis on June 2, 1989, to hit for the cycle when he got his chance in the seventh inning.
"No, I mean you're facing a guy who throws 99 mph, so you're trying to have a good at-bat," Byrd said. "I missed the first fastball, then he went up and in. I knew I was rushing a little bit, so I had to slow it down and try to put a good swing on the pitch. I'll take the hit."
Reds manager Bryan Price praised Byrd's output on Friday and pointed to the home run in the second inning as a jump-start for the offense.
"He had a great day, he had a great day at the plate," Price said. "We needed it. We needed to put some distance between ourselves and their club. They don't shut it down offensively, they got weapons up and down the lineup, they have a nice bench, so everything we could do offensively to push more runs across was big, and sitting right in the middle of that was Marlon. On base all four times with hits and getting things going with the home run was a big part of our offense today."
Robert Bondy is an associate reporter for MLB.com. This story was not subject to the approval of Major League Baseball or its clubs.