White Sox bullpen zeros in behind Danks
Relievers extend scoreless streak to 19 1/3 innings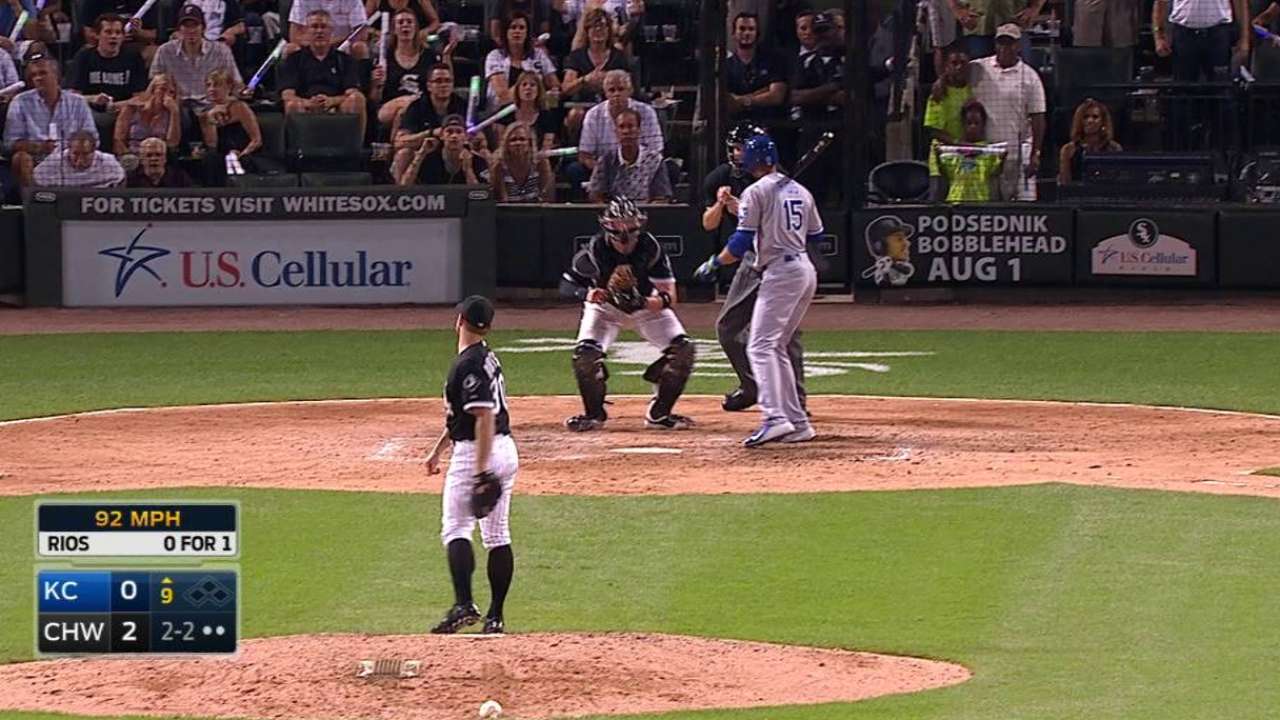 CHICAGO -- With three scoreless innings during a 2-0 victory over the Royals on Friday night, the White Sox bullpen extended its scoreless innings streak to 19 1/3 innings. The South Siders also split a doubleheader with the American League Central-leading Royals to begin the 2015 season's second half.
"See, you guys ruin these things," said White Sox catcher Tyler Flowers of the bullpen's scoreless run. "We are not aware of that."
They might not be aware of the specific numbers, but the White Sox know their bullpen is top-flight. It's also aligned properly, a major problem in '14, with the setup crew of Zach Putnam, Jake Petricka and Zach Duke leading the way to closer David Robertson, who picked up save No. 20 on Friday.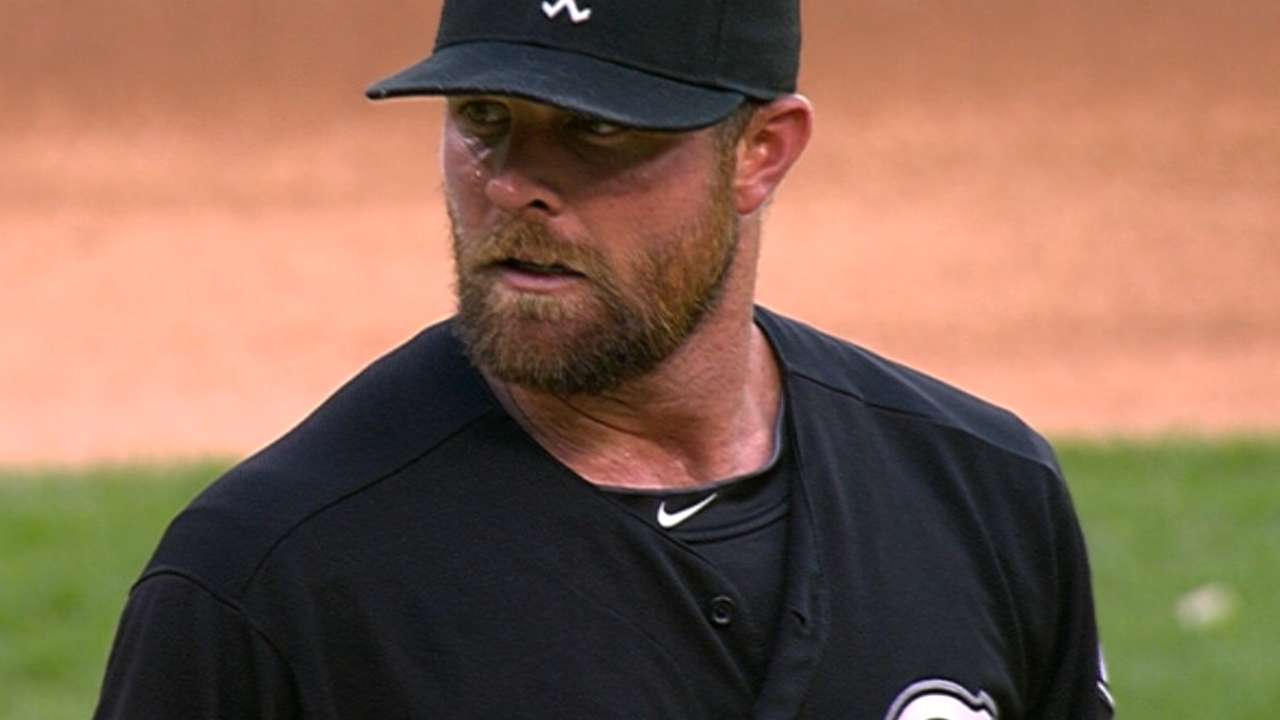 Their starting rotation, spurred on by John Danks' six-plus scoreless innings in the nightcap, has a 2.22 ERA over its last 14 games. So what could possibly stop a team with 10 wins in its last 14 contests from making a serious run into postseason contention? That answer still remains the stagnant offense.
It took that crew 18 innings on Friday to produce four runs, with one run coming home on an Edinson Volquez wild pitch. With the bases loaded and one out in the seventh and reliever Franklin Morales on the mound, Melky Cabrera struck out and Jose Abreu grounded out back to the pitcher as an example of the struggles for crucial hits.
"We'll have to score more," White Sox manager Robin Ventura said. "You just can't survive the way it ended up."
"We're not going to be able to put up zeros forever," Flowers said. "Definitely got to capitalize on it when we do, and we've got to get it rolling because it's not going to continue forever."
Jeff Samardzija lost Game 1, despite working at least seven innings for the 11th time in his last 12 starts. Danks built his career record to 9-1 against the Royals in the nightcap.
After being out of action since July 8, Danks threw on both Wednesday and Thursday at home to get ready for this trip to the mound.
"There were a few times tonight I didn't throw it where I was trying to," Danks said. "It's nice to get the time off, but you try not to zone out too much from baseball. You've got a job to do, and especially the position we're in, we have to win ballgames. You try to stay as sharp as you can."
Keeping the pitching sharp has not been a problem. To truly push into the race and string some wins together, though, the arms need offensive support.
"Our goal is really to be as short-sighted as possible, win every game and see where we are when it's all said and done," Danks said. "Certainly, in the situation we're in, it's a good opportunity for us playing one of the teams ahead of us."
Scott Merkin is a reporter for MLB.com. Read his blog, Merk's Works, follow him on Twitter @scottmerkin and listen to his podcast. This story was not subject to the approval of Major League Baseball or its clubs.