Midseason swoon continues for Orioles
Baltimore in a funk without clutch hitting, effective pitching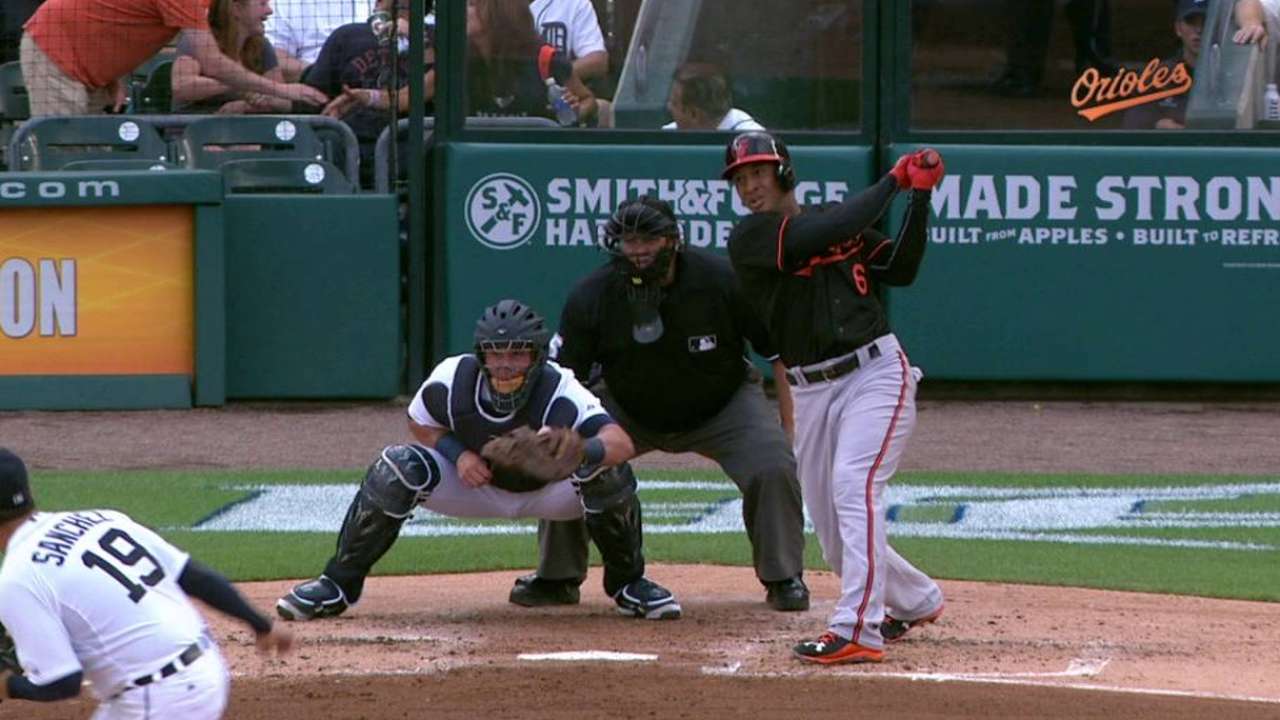 DETROIT -- Nothing is going the Orioles' way. A Baltimore team that went 3-10 before the All-Star break saw the backsliding trend continue in a combination of poor starting pitching and a frustratingly inconsistent offense that paved the way for Friday's series-opening 7-3 loss to the Tigers.
The Orioles (44-45) are under .500 for the first time since June 11 and saw the four-day break give no solace to an offense that ended the first half 5-for-70 with runners in scoring position. The O's went 1-for-14 in those scenarios Friday night, leaving 11 men on base, in their sixth loss in seven games.
"I would ask the same thing," Orioles manager Buck Showalter said of his club's struggles at the plate. "We know how hard it is. You go up there and hit a line drive at somebody or a ball that a guy has to go over the fence to catch. Does that mean you've failed? I try to stay in reality whereas people kind of lose some sense of it."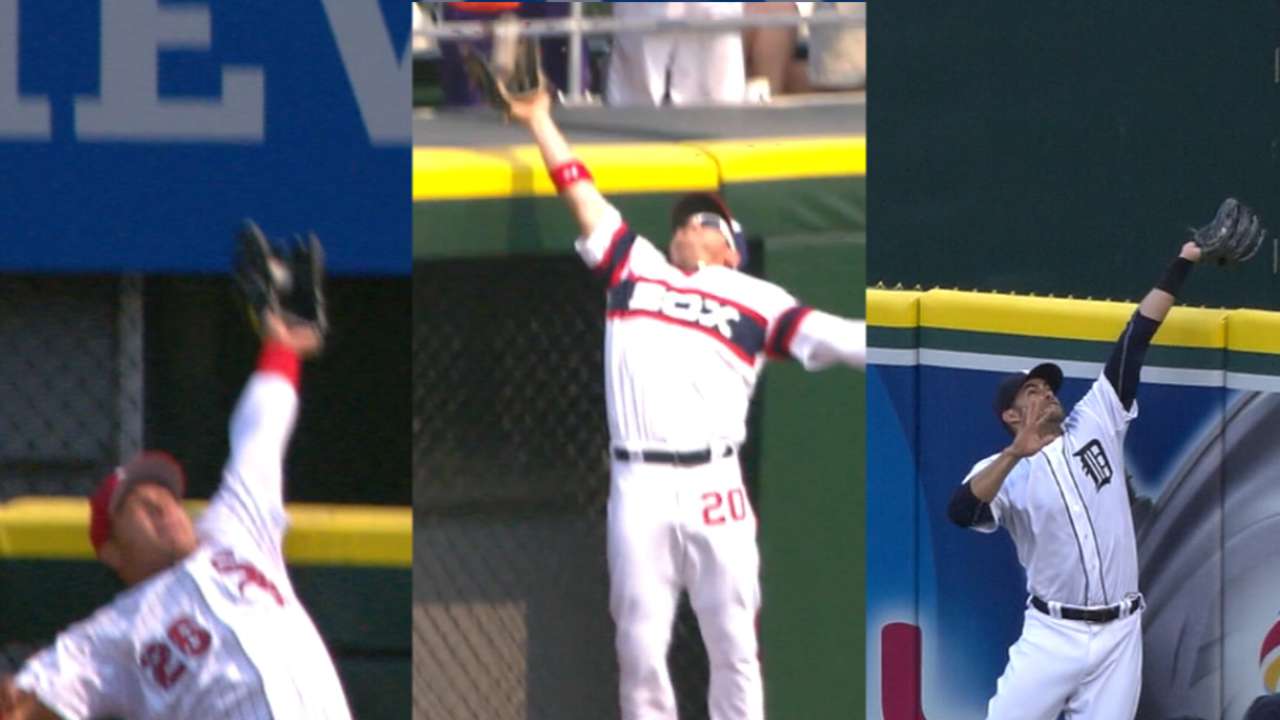 Showalter said the point of emphasis has been on creating more opportunities with runners in scoring position. While the O's entered Friday ranked second in the American League in batting average in those scenarios, they were 29th in at-bats.
"I could tell you that every team I've been on, this is a topic at some point during the year every year," shortstop J.J. Hardy said of an O's team that is 2-for-40 with runners in scoring position over the past seven games. "I don't think there's ever been a year when it's not a topic. I think everybody goes through it. The answer of turning it around is getting a couple knocks in that situation. And then maybe we'll stop thinking about it and it'll just kind of come natural. But as long as we are thinking about, it's just adding more pressure to us."
But it wasn't just the offense to blame Friday, as Ubaldo Jimenez reverted back to last year's form, allowing a season-high seven earned runs over 4 2/3 innings. The righty, who had been a pleasant first-half surprise after being removed from the rotation down the stretch in 2014, allowed seven hits, three of which were homers. Jimenez, who entered the game with a 2.81 ERA and saw it jump to 3.29, had allowed three home runs total over his previous seven starts.
"I'm not going to use that as an excuse," Jimenez said of potential rust following the All-Star break. "I had a good command of the fastball. It was all about I didn't have the breaking ball."
Jimenez had given up just one earned run over his previous three starts and, like his teammates, is hopeful that Baltimore can quickly turn things around.
"The sky is not falling," Showalter said. "We got good times ahead, and we are going to compete the rest of the way. I've got a lot of confidence. It just wasn't there for us tonight."
Brittany Ghiroli is a reporter for MLB.com. Read her blog, Britt's Bird Watch, follow her on Facebook and Twitter @britt_ghiroli, and listen to her podcast. This story was not subject to the approval of Major League Baseball or its clubs.