Collins tossed for arguing balls and strikes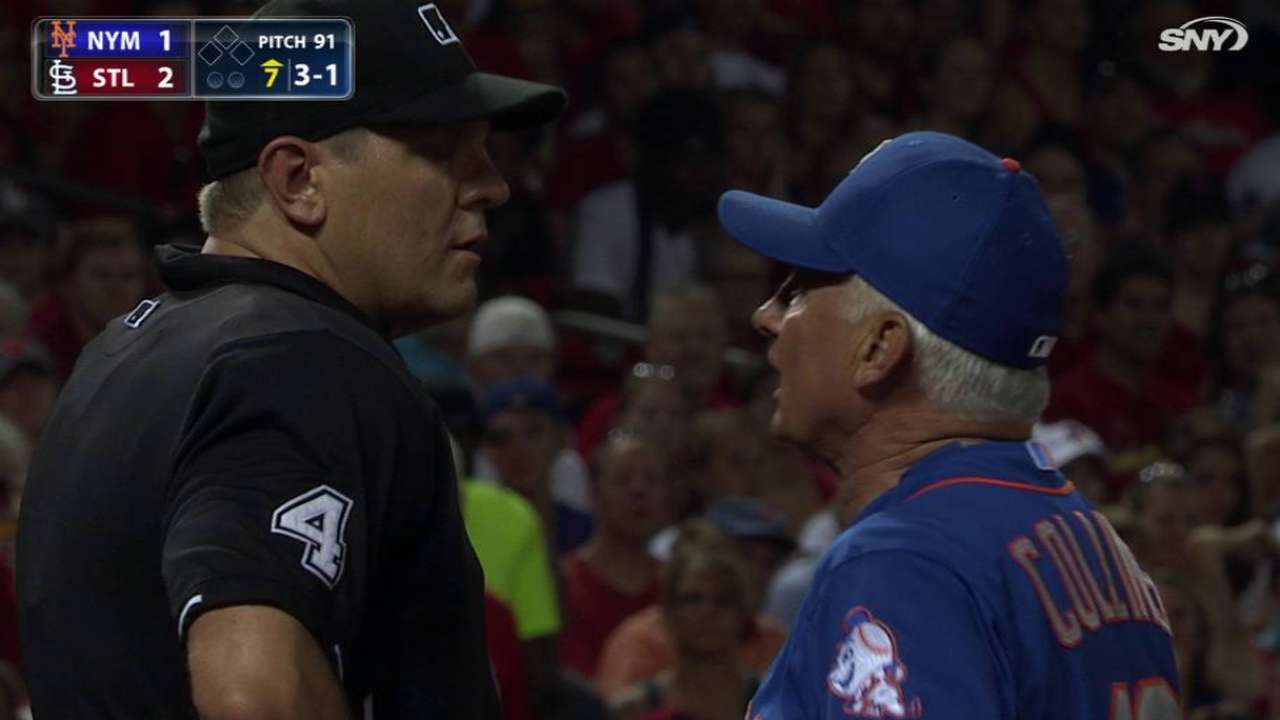 ST. LOUIS -- Manager Terry Collins was ejected during the seventh inning of the series opener with the Cardinals, a 3-2 loss, on Friday.
Lucas Duda had taken a called strike on a 3-0 count leading off the inning, with the Mets trailing, 2-1. Duda had taken a step toward first, thinking it was ball four, before home-plate umpire Chad Fairchild called the pitch a strike.
Fairchild then ejected Collins while he was still in the dugout for arguing balls and strikes. The ejection prompted Collins to come out of the dugout and have an animated argument with Fairchild before leaving the game.
"It's the tying run," Collins said. "A ball's a ball; it's out of the zone. We hadn't said a word all game long. We're in a pennant race here. Those are big calls. You get the tying run on base, and all of a sudden, it's a different ballgame."
Duda eventually flied out.
It was the third time this season that Collins was ejected, and Fairchild's first ejection of the season.
Joe Harris is a contributor to MLB.com. This story was not subject to the approval of Major League Baseball or its clubs.