Padres hope to see key players return soon from DL
SAN DIEGO -- As the Padres entered Friday's game against the Rockies, many of their players spoke about feeling rejuvenated after the All-Star break. However, getting several players healthy will be important for San Diego as it heads into the second half of the season.
Cory Spangenberg continues to deal with a bone contusion injury from when Arizona's Nick Ahmed slid into him during the Padres' 7-2 win over the D-backs on June 27.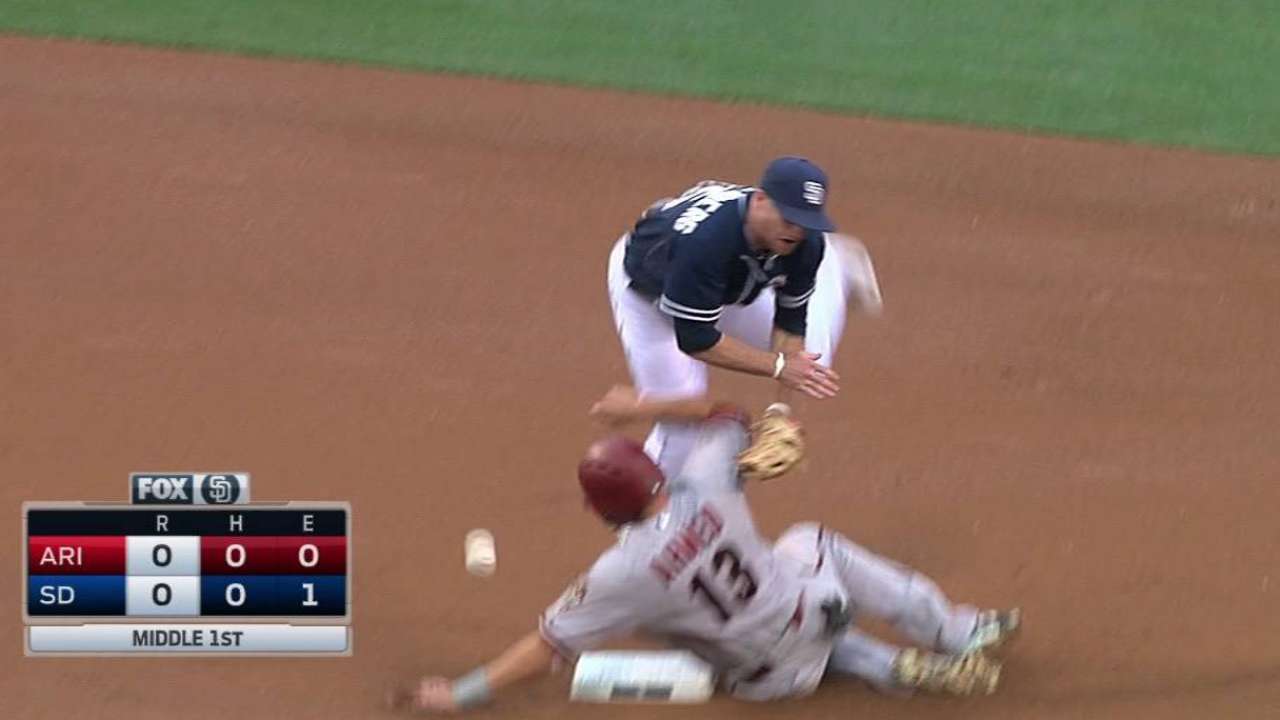 "He's got a significant bone bruise and they react differently [for] every person," interim manager Pat Murphy said. "So it's more like he's doing some things now, not baseball activities, but he is doing some movement things. It hasn't come along as quickly as we had hoped, but these are the type of things you can't rush because it could lead to something very serious if you try to rush it. We're staying patient right now and hopefully the type of strengthening stuff he is doing right now will turn into baseball activities soon and hopefully we will have him back."
Murphy said it was explained to him that bone bruises could last anywhere from three to eight weeks, prompting no timetable for his return.
"We are letting how it feels kind of dictate where we are at. That [the injury] has to calm down and once it calms down, we are going to ramp up the physical activities."
Brandon Morrow, rehabbing since May 3 from a shoulder injury, threw a bullpen session Friday after throwing a simulated game last weekend.
"We wanted to give him one more 'pen," Murphy said. "We will make a decision shortly, he felt great during his simulated and we will make that decision after today."
In addition, Cory Luebke, who had a second Tommy John Surgery in February, underwent surgery again Friday in Arizona, which according to Murphy, was to take pressure off a nerve in contact with an area that was inflamed. The left-hander is about three to four weeks from throwing.
On the upside for the Padres, outfield Wil Myers flew to Arizona today and got the final OK to begin activities. Myers was placed on the disabled list on June 14 with left wrist tendinitis, for which he underwent surgery.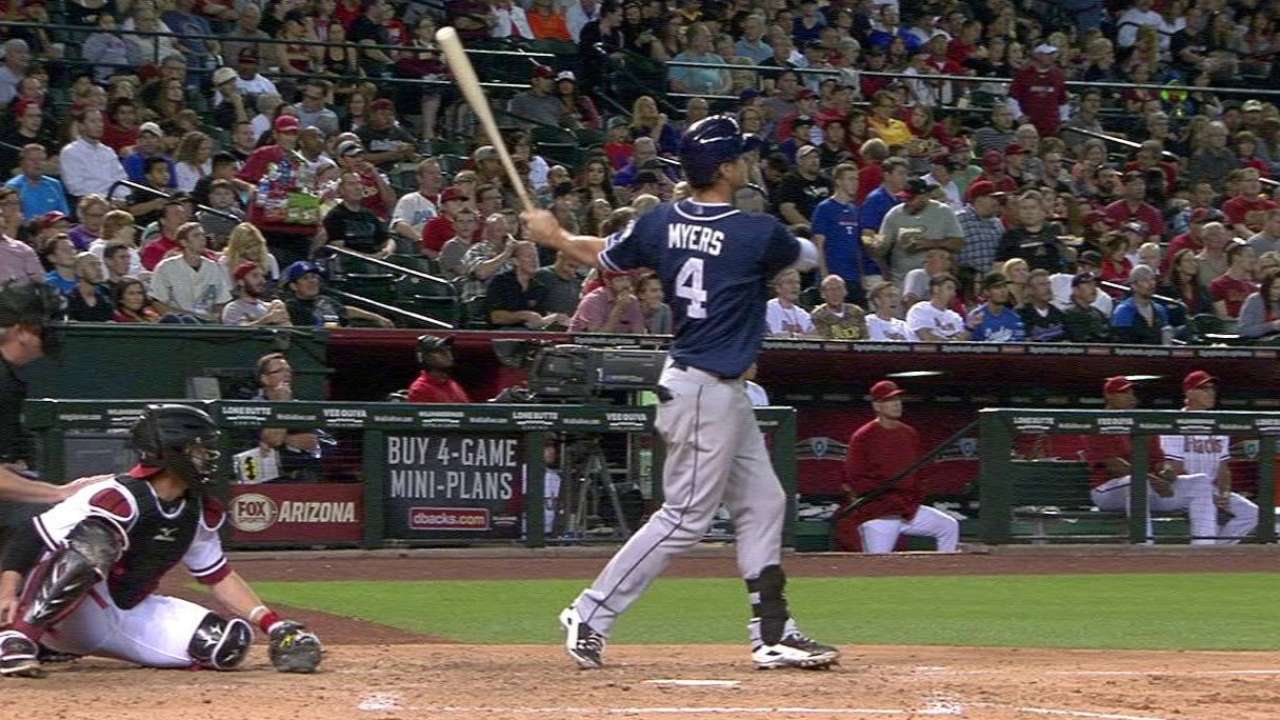 Murphy also said pitcher Josh Johnson, who is also recovering from Tommy John surgery, is going through a strengthening phase right now that would lead to a throwing phase.
Worth noting
• As the July 31 trade deadline approaches, Will Venable has been a name thrown in the mix of possible players to be traded by the Padres.
"Realistically, unless you have a no-trade clause, you are accepting the fact that you play baseball and could be traded any time," Venable said. "At the same time, every time of the year with the trade time there is a group of guys, depending on their service time and pending free agency and their team's status, end up being kinda grouped into that category of possible trade candidates and that time is coming up for me. But it doesn't change anything as far as what I am focused on and thinking about, that's just playing for the Padres and getting some wins."
• Middlebrooks got his fourth career start at shortstop on Friday.
"Will is a very talented athlete and if anybody can make the transition [from third base], I think it's Will. It gives us a chance to have the best of both worlds out there and his range is very good," Murphy said. "I do think we are going to have to live with some mistakes here going forward but hopefully not too many. It's hard to make a transition in the middle of the season, but we are going with it."
Beth Maiman is an associate reporter for MLB.com. This story was not subject to the approval of Major League Baseball or its clubs.