Pedroia returns as Red Sox open second half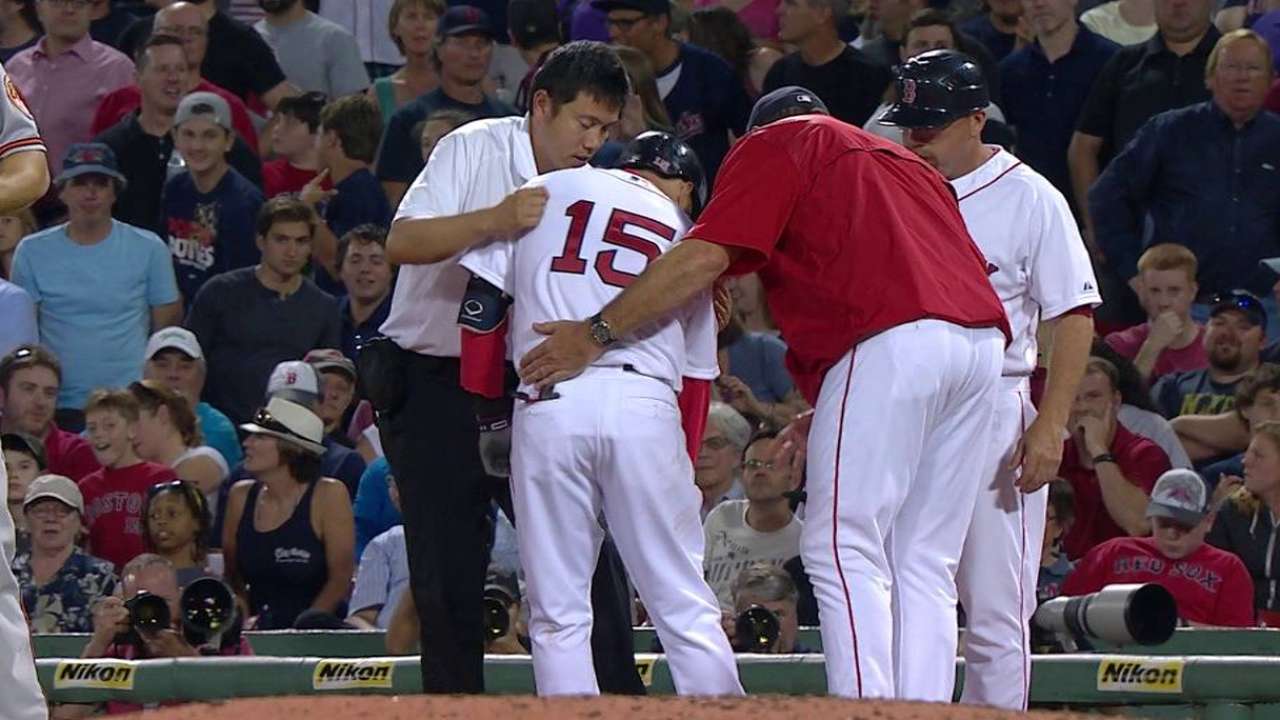 ANAHEIM -- The start of the second half of the season for the Red Sox also marked the return of second baseman Dustin Pedroia, who was penciled into the starting lineup for Friday's opener against the Angels.
Pedroia, who went on the 15-day disabled list on June 25 with a strained right hamstring, hit in the No. 2 spot. He took the roster spot vacated when reliever Matt Barnes was optioned on Sunday.
"We'll monitor it. He's coming off a pretty significant hamstring injury," said manager John Farrell. "I think in Pedey's mind, it was the thought that he'd play every day. That's the way that he is wired.
"We have to be cognizant, too, of a day that is best to give him rest and recovery. We'll see as we go."
Pedroia hit .306 during the first half, with nine home runs and 33 RBIs. He had a slash line of .350/.402/.500 in June with six doubles and two home runs in 19 games.
All-Star Brock Holt, who played second base while Pedroia was on the DL, got Friday night off. Farrell said Holt move back into a utility role.
"That's his value," Farrell said. "He has a well-deserved day off."
Quinn Roberts is a reporter for MLB.com. This story was not subject to the approval of Major League Baseball or its clubs.