Peralta set for 3rd rehab start; Garza to return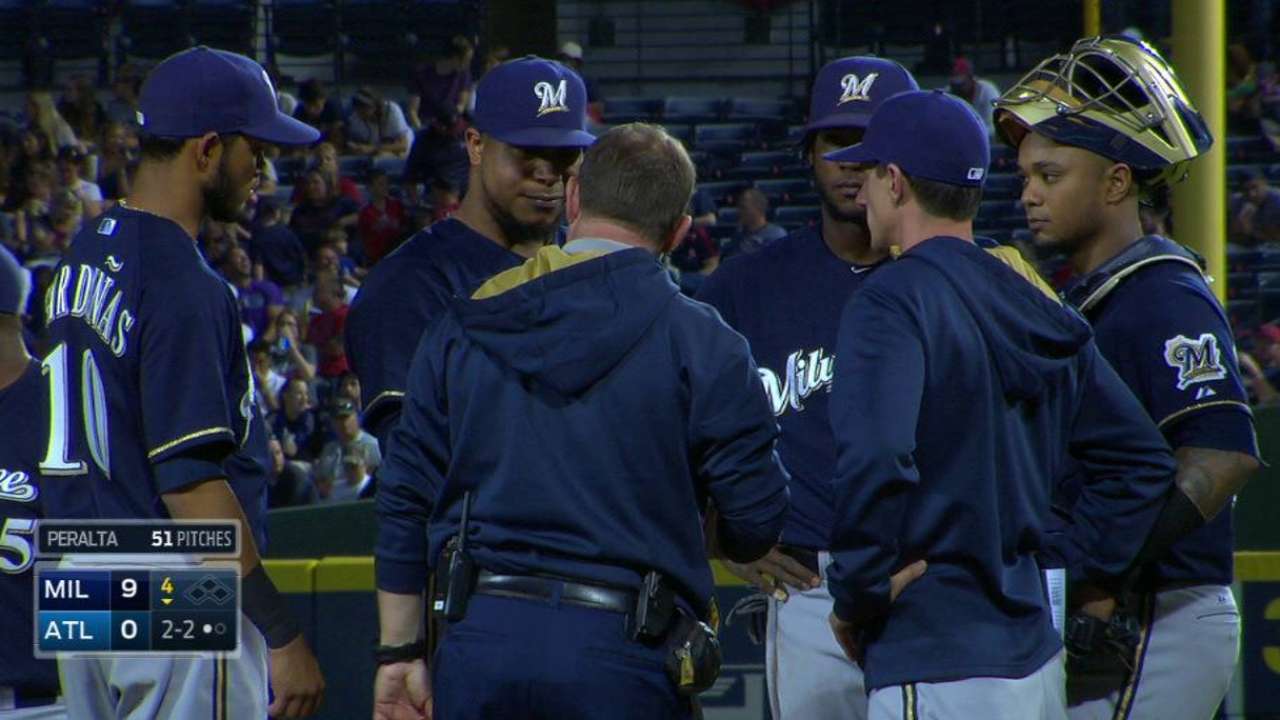 MILWAUKEE -- Brewers starter Wily Peralta completed his second rehab start on Thursday, throwing 3 2/3 innings on 58 pitches while allowing two hits and striking out three with Double-A Biloxi.
Brewers manager Craig Counsell said Peralta will make another rehab start in five days with Biloxi and the club will go from there. The right-hander is battling back from a strained left oblique that has had him on the disabled list since May 22.
"It's kind of going how you want it to go," Counsell said, describing Peralta's process before Friday's game. "He pitched last night, it went well. He'll stay in Biloxi. He's got another step still to take."
A late July return has been the potential target for Peralta for the past month. He faced 10 batters for Class A Wisconsin on July 11 to begin the current rehab assignment. A third successful start could see him with the club during a weeklong road trip to Arizona and San Francisco.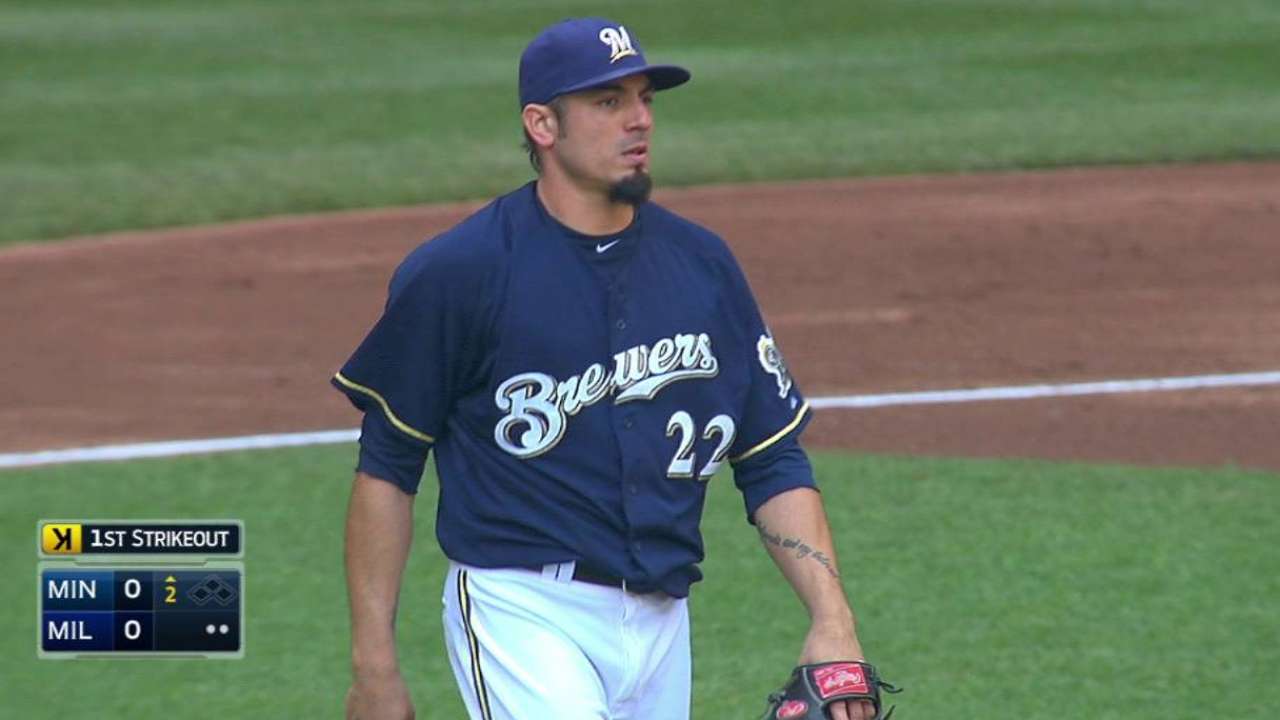 Counsell also said starter Matt Garza is set to return from the DL on Tuesday and will pitch against the Indians at Miller Park. Garza was placed on the DL before the All-Star break with right shoulder tendinitis, a preemptive move that allowed the veteran to rest while missing just one start. A quick return after the break was always the plan for Garza and the Brewers.
"He's felt good," Counsell said of Garza. "I think he feels stronger. His physical issues have gone away for the most part."
The Brewers currently have two rookies in place of both Peralta and Garza in the starting rotation. Taylor Jungmann has had a brilliant beginning to his MLB career, posting a 2.15 ERA in his first seven starts. Tyler Cravy pitched well in his first career start against the Cardinals on June 2, but struggled filling in for Garza on July 7, allowing eight hits and four runs in six innings against the Braves.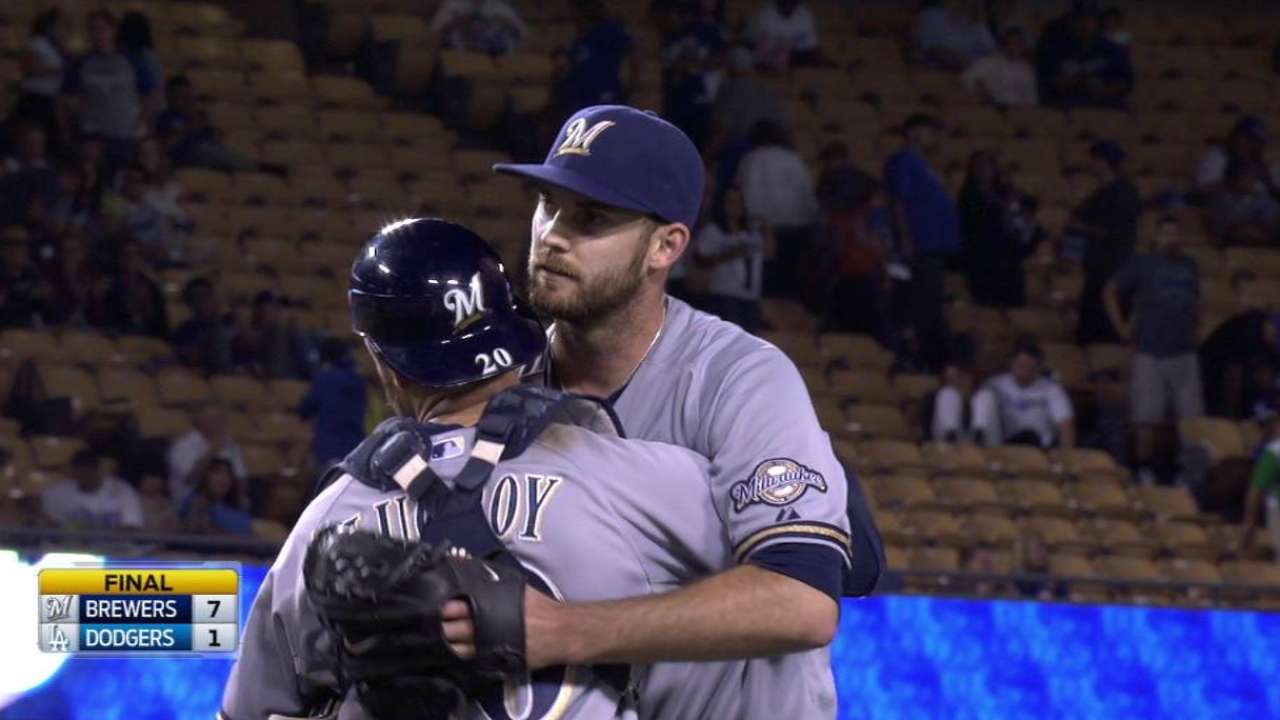 Brandon Curry is an associate reporter for MLB.com. This story was not subject to the approval of Major League Baseball or its clubs.