After ASG, Reds keep eyes on postseason
Trade rumors aside, Cincinnati staying focused on task at hand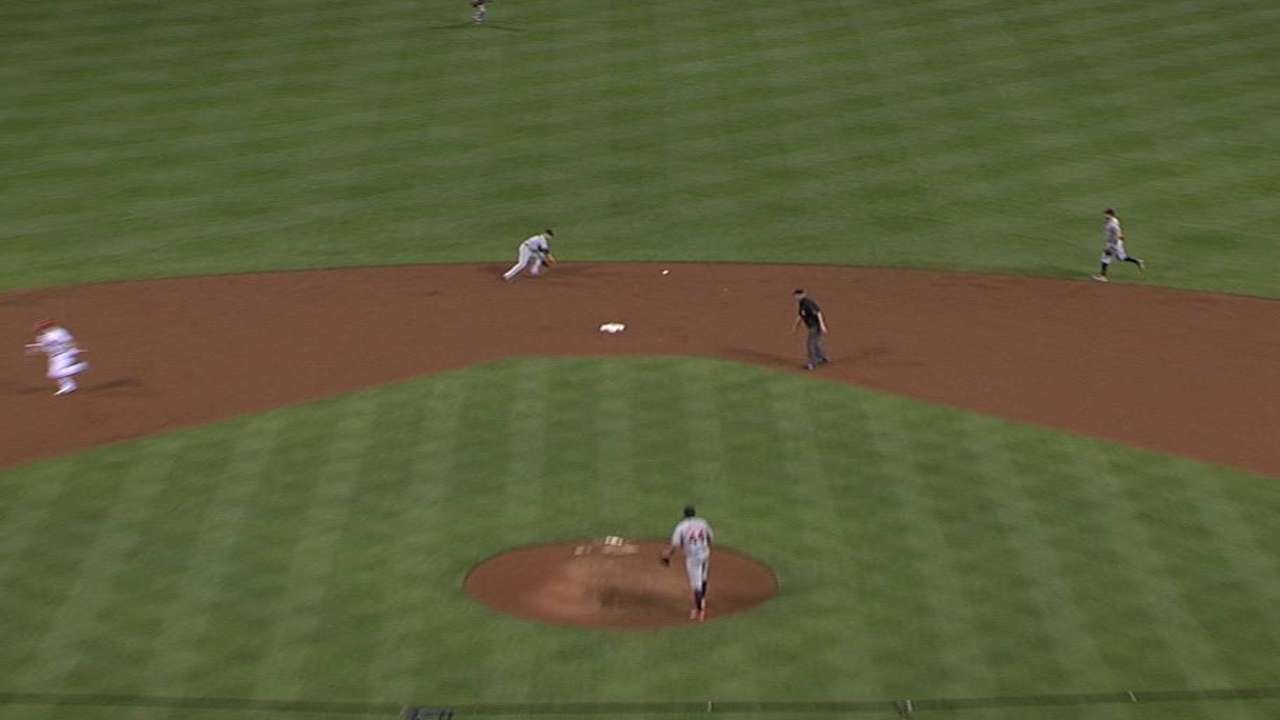 CINCINNATI -- The All-Star Game has come and gone in the Queen City, and on Friday, the Reds kicked off the second half of season with their eyes still set on the postseason.
After a disappointing first half of the season filled with a number of crucial injuries, the Reds found themselves in a hole to start the second half of the season. Cincinnati entered Friday's game 39-47 and 15.5 games back of the Cardinals in the National League Central. However, the Reds found themselves a more manageable 7.5 games back of the Cubs for the second Wild Card spot in the NL.
With the Reds ruled out of postseason contention by many, a number of players, including ace pitcher Johnny Cueto, have been mentioned as trade bait. Catcher Brayan Pena said the players have tried to block out the constant trade rumors and try to get back into the postseason conversation.
"You have to go out there and win -- that's the only perfect explanation I can give you," Pena said. "There's no tomorrow for us. You have to go out there and win and take care of business like the way that we know we have to.
"The only thing that we can control is to go out there and win games. Everything else is something that we have to put aside and something for other people to make decisions, because of course we read, we watch TV and we kind of see what is out there. But at the same time, when you're between those two lines, you just have to go out there and compete and play hard."
Pena also pointed to the Cardinals' late season rally "a couple of years ago" as inspiration for the club to continue to push forward.
Like Pena, third baseman Todd Frazier isn't ready to throw in the towel on the season. Frazier, who is coming off winning the 2015 Gillette Home Run Derby presented by Head & Shoulders, said winning the division could be a tall task, but he believes the team can still earn one of the Wild Card spots.
"It's time to go," Frazier said. "We got a little over two months, and if we don't start pushing now at the end of this month, the season is going to be tough. Figure it out, leave all of the other stuff behind and we'll see what happens here during the Trade Deadline. But we got to just keep focus on [the] task, and that's trying if not win the division, which can be pretty hard, we got to find a way to get into that Wild Card."
Robert Bondy is an associate reporter for MLB.com. This story was not subject to the approval of Major League Baseball or its clubs.