Reds recall Jumbo, option Contreras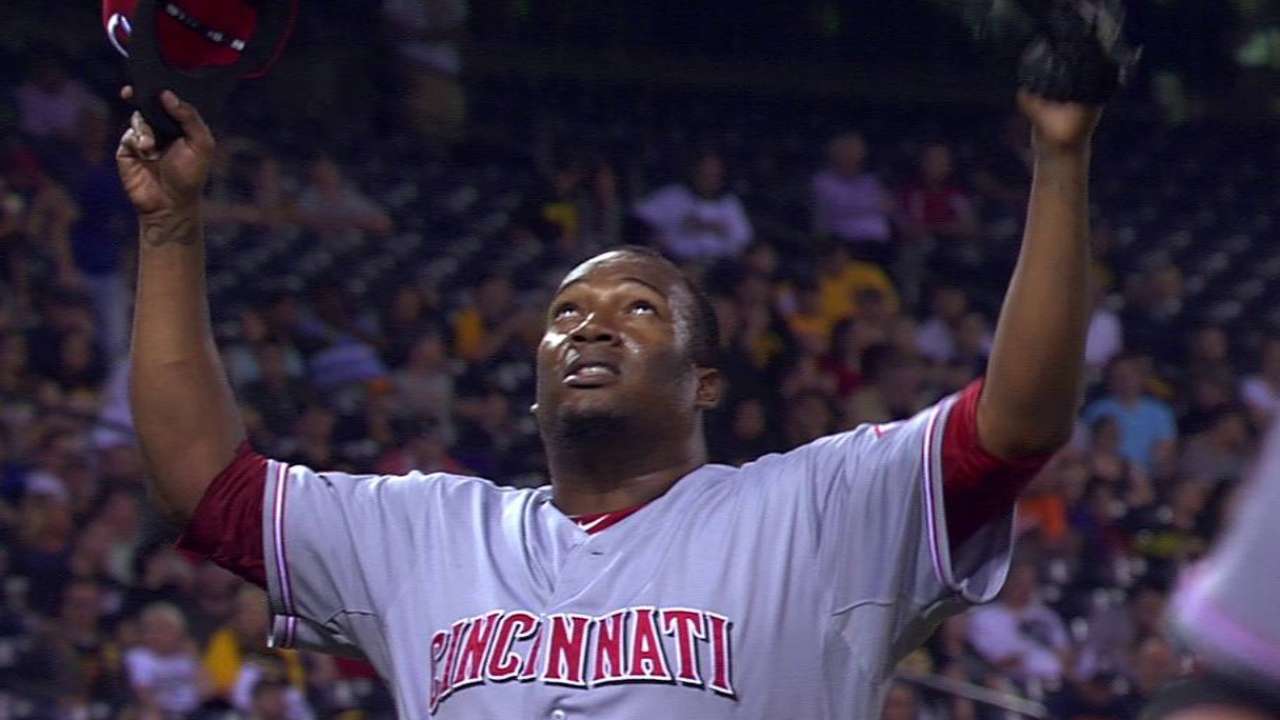 CINCINNATI -- The Reds recalled right-handed pitcher Jumbo Diaz from Triple-A Louisville and optioned right handed pitcher Carlos Contreras to Louisville on Friday.
Diaz started the year with the Reds but was sent down to Louisville on June 7. He had appeared in 25 games, going 2-1 with a 6.65 ERA in 23 innings, before being optioned.
While with Louisville, Diaz was 0-1 with a 1.13 ERA and eight saves in 16 innings pitched. He said he didn't work on anything in particular but was just getting back to being comfortable in throwing his normal stuff.
"They said, 'You need to go there and get comfortable throwing your pitches, like throw your splitter and slider,' and I feel so good down there," said Diaz, who is 31 years old. "Throw my pitches like getting ahead of the hitter using my fastball. Locate my fastball inside, down and inside, and I feel great out there. I think I was doing very good over there, and finally I got the call back to help the team (in) the second half now."
Contreras was 0-0 with a 6.08 ERA in 12 games with the Reds this season. He threw 13 1/3 innings. Contreras, who is 24 years old, made his Major League debut last season with the Reds.
Reds manager Bryan Price said the move to send down Contreras was to get him back on track after a rough streak of games that included eight earned runs in the last three innings he pitched.
"Carlos is a lot better pitcher then he was able to put on display last few times out, we know that," Price said. "Quite often with these young guys coming up from Triple-A, they go from pitching every second or third day in Louisville to coming up here and maybe pitching every fourth or fifth day for us, and I know that's a challenge.
"In a much different environment and they are all trying to impress, he just wasn't able to stay sharp. We are doing the right thing by sending him down to get some more repetition and to get him back on top of his game, so the next time we'll need him, he'll be ready to go."
Robert Bondy is an associate reporter for MLB.com. This story was not subject to the approval of Major League Baseball or its clubs.