Brewers reach deal with comp pick Kirby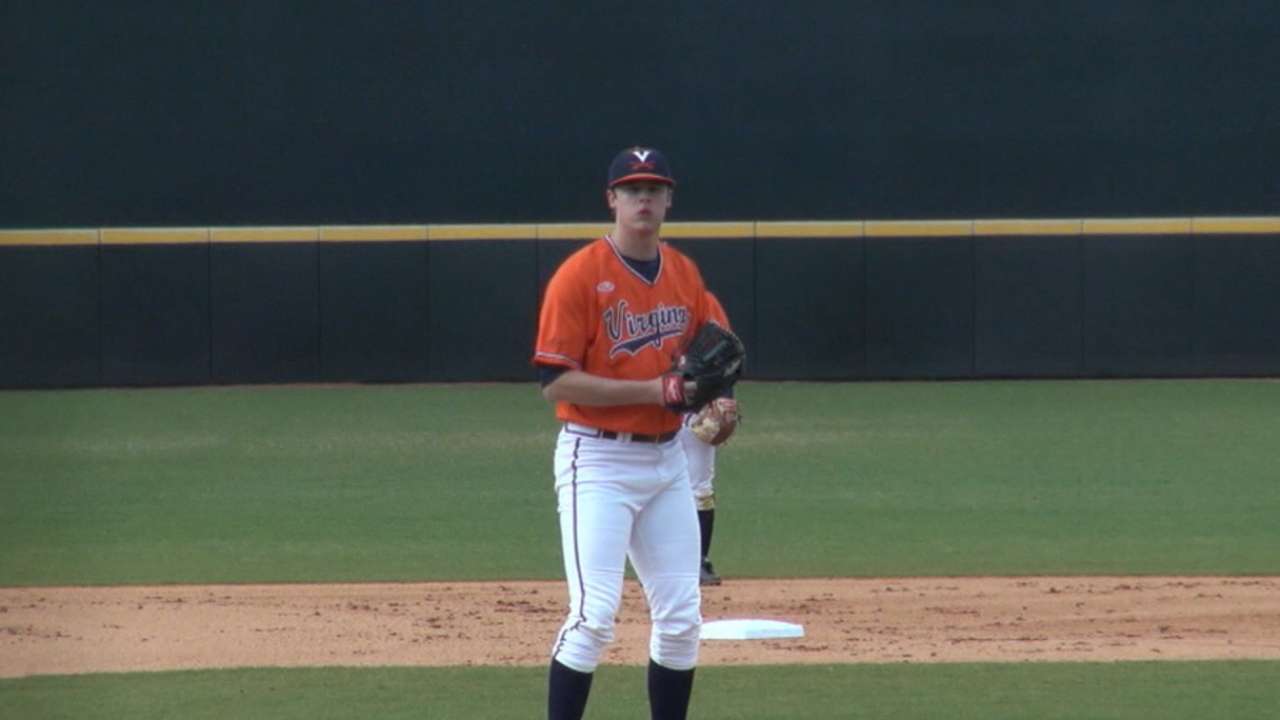 The Brewers announced before Friday's signing deadline of 4 p.m. CT that they have signed left-hander Nathan Kirby, their Competitive Balance Round A selection in this year's MLB Draft.
According to MLBPipeline.com's Jim Callis, Kirby's bonus is worth $1.25 million, which is below the slot value of $1,545,400 for the Draft's 40th overall pick. Callis also reported that until injury concerns arose, Kirby had an above-slot deal in place with Milwaukee. Kirby missed most of the season with a lat strain. The club hasn't confirmed the value of the bonus.
Kirby, 21, helped lead Virginia to its first NCAA title this past season by working a two-inning save and striking out five in the clinching game. He was 5-3 with a 2.53 ERA in 12 games (11 starts) and held opponents to a .236 average. Kirby also struck out 81 batters in 64 innings.
Kirby will begin his professional career with Class A Wisconsin.
The Brewers also signed catcher Max McDowell (13th round, University of Connecticut) and right-handers Michael Petersen (17th, Riverside Community College) and Jordan Desguin (36th, Florida Gulf Coast University).
Milwaukee signed its top 22 Draft picks and 31 draftees overall.
Brandon Curry is an associate reporter for MLB.com. This story was not subject to the approval of Major League Baseball or its clubs.