Mets to return to five-man rotation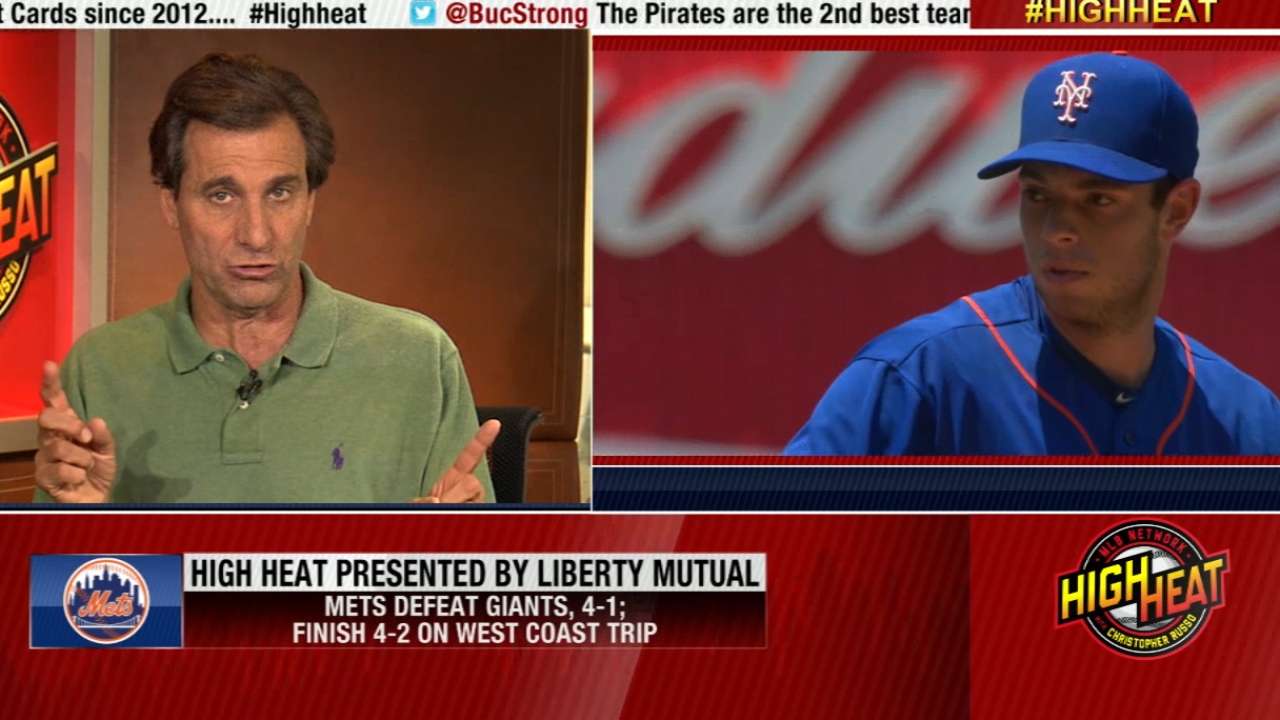 ST. LOUIS -- The Mets' experiment with a six-man rotation is officially over -- for now.
Manager Terry Collins announced on Friday that Noah Syndergaard will go on regular rest in the series finale at Washington on Wednesday. Matt Harvey will start the series against the Nationals on Monday, and Jacob deGrom will pitch on Tuesday.
"We were not ready to commit to anybody just yet as a spot starter," Collins said. "With the days off coming shortly after that, this will be one time where Noah is going to have to pitch on regular rest, and he'll miss the Dodgers series, but we've got a day off, so it's going to give him an extra day anyway. So it's one time where we thought it might work."
The Mets went with the six-man rotation after activating Dillon Gee from the disabled list on June 3. The thought was that it was a way to protect the organization's young arms, Harvey and deGrom.
But there were hints that the Mets would go back to the traditional five-man rotation after Steven Matz tore his left lat earlier this month.
The Mets will still monitor the workload, and Collins plans to use spot starters to make sure the innings don't pile up.
"We looked at it, and if we went with a five-man rotation throughout the year, they'd border on right where they better be, but that's also estimated at seven innings a start, too," Collins said. "We know some of them will go some more and some will be less, but I also think you're going to see some spot starts from some guys, so they'll end up being just fine."
Joe Harris is a contributor to MLB.com. This story was not subject to the approval of Major League Baseball or its clubs.