Yankees activate infielder Ryan, option Petit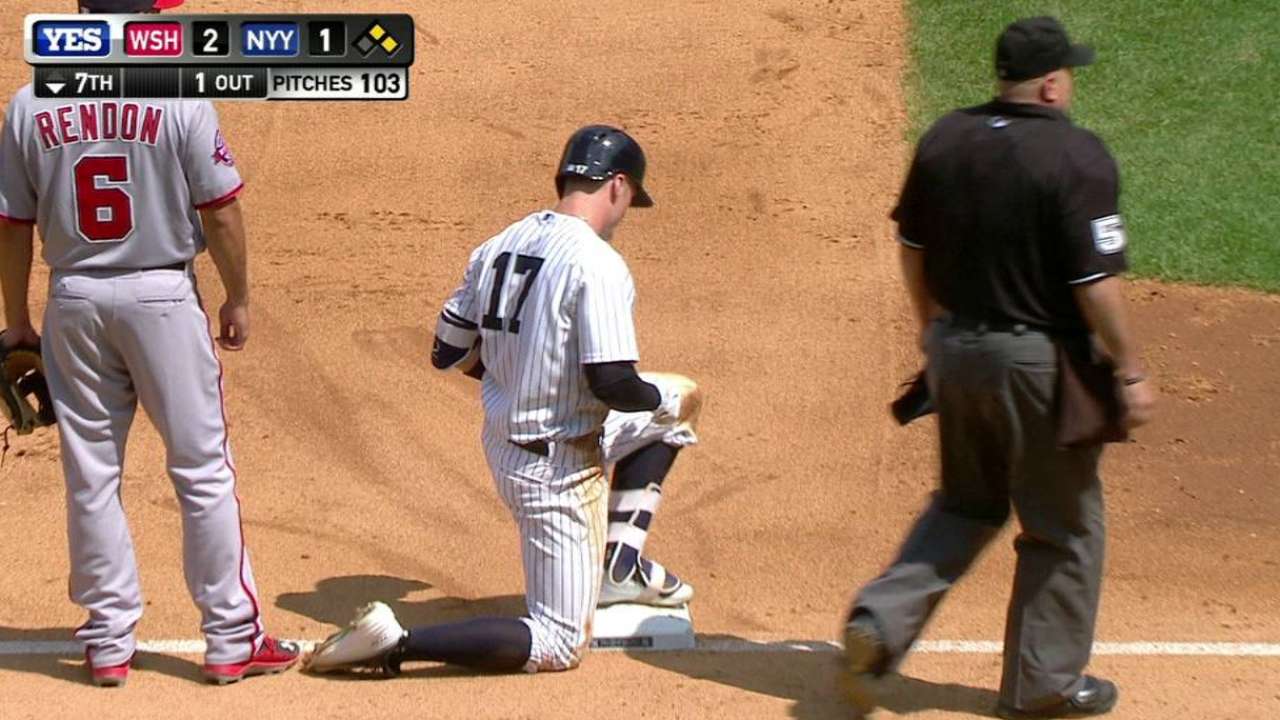 NEW YORK -- The mustache is back.
The Yankees activated infielder Brendan Ryan from the 15-day disabled list on Friday. Gregorio Petit was optioned to Triple-A Scranton/Wilkes-Barre as part of the move.
Ryan had been on the DL since June 22 with a right thoracic strain in his upper back. He said he suffered the injury while reaching to snag a ball in pregame drills, then felt a twinge "like a sniper came and got me." Ryan, 33, still sports a thick black mustache that he grew with his teammates in April. Most of the Yankees shaved after losing five of six games in May, but Ryan said his is staying all season.
The Yankees seem to be fine with it, provided he stays healthy. Ryan has played just six games this season, sidelined first by a calf strain, then a tweaked hamstring, then the upper back strain that most recently landed him on the DL.
"I feel great," Ryan said. "The problem is, I've said it before -- it's just some crazy things have popped up."
He said he fully recovered from his injury within the required 15-day DL stint, but the extra time off gave him the chance to prepare in the Minors. In the meantime, he's tried to lessen any strain on his back, including being more careful picking up his 7-month-old son and being less acrobatic while warming up.
"Little stupid things like that, just trying to avoid," Ryan said. "If it's going to happen, just let it happen on the field."
Ryan is batting .308 in six games this season. Petit, 30, hit .167 in 20 games with the Yankees.
Alden Woods is an associate reporter for MLB.com. This story was not subject to the approval of Major League Baseball or its clubs.