Freeman progressing toward return to lineup
First baseman out since June 18 with right wrist sprain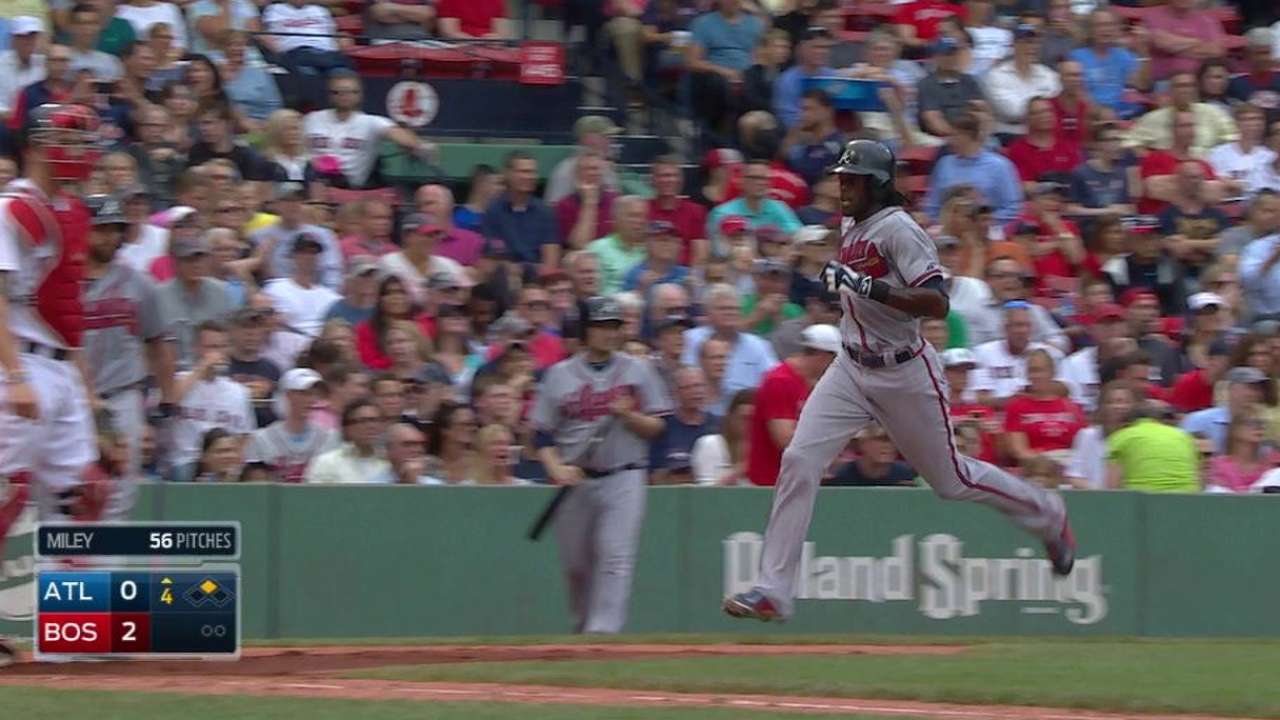 ATLANTA -- The Braves are hoping that Freddie Freeman is close to recovering from his wrist injury. In a best-case scenario he could begin a rehab assignment Sunday or early next week.
"I took his conversation today as good, at least he's making progress," said newly-extended Braves manager Fredi Gonzalez. "He felt good, kind of turning a corner a little bit."
Freeman has been out of the lineup since June 18 as his right wrist sprain took longer than expected to heal.
"It's in a tough area and it's hard for baseball players to be able to make that work, but I think that Freddie's gone through the rehab, he's feeling better," said Braves President of Baseball Operations John Hart. "We are going to attempt to get him out on a rehab, let him start doing a few more things where he can go live and maybe get him in some games and just see where he goes from there.
"But there was a level of optimism here in the last couple of days that it looks like it's starting to work itself out."
Freeman's return to the lineup will be much anticipated by manager, general manager and players alike, as Atlanta has scored just 2.8 runs per game (64 runs, 23 games) without its first baseman.
Kelly Johnson compared this situation to his time in Tampa Bay when Evan Longoria wasn't available.
"You're trying to replace production. It's hard to do," Johnson said. "Obviously [Cameron Maybin] has done an unbelievable job of stepping up for us. Guys are trying to do that, trying to figure it out, but he's too good. It's too hard.
"The guy's too good, we miss him too much and we wish we had him and I hope we get him back."
Freeman is a career .287 hitter, and was hitting .299 with a career-best .520 slugging percentage and 12 home runs before hitting the disabled list.
Carlos Collazo is an associate reporter for MLB.com. This story was not subject to the approval of Major League Baseball or its clubs.