Guerrero Jr. takes batting practice with Blue Jays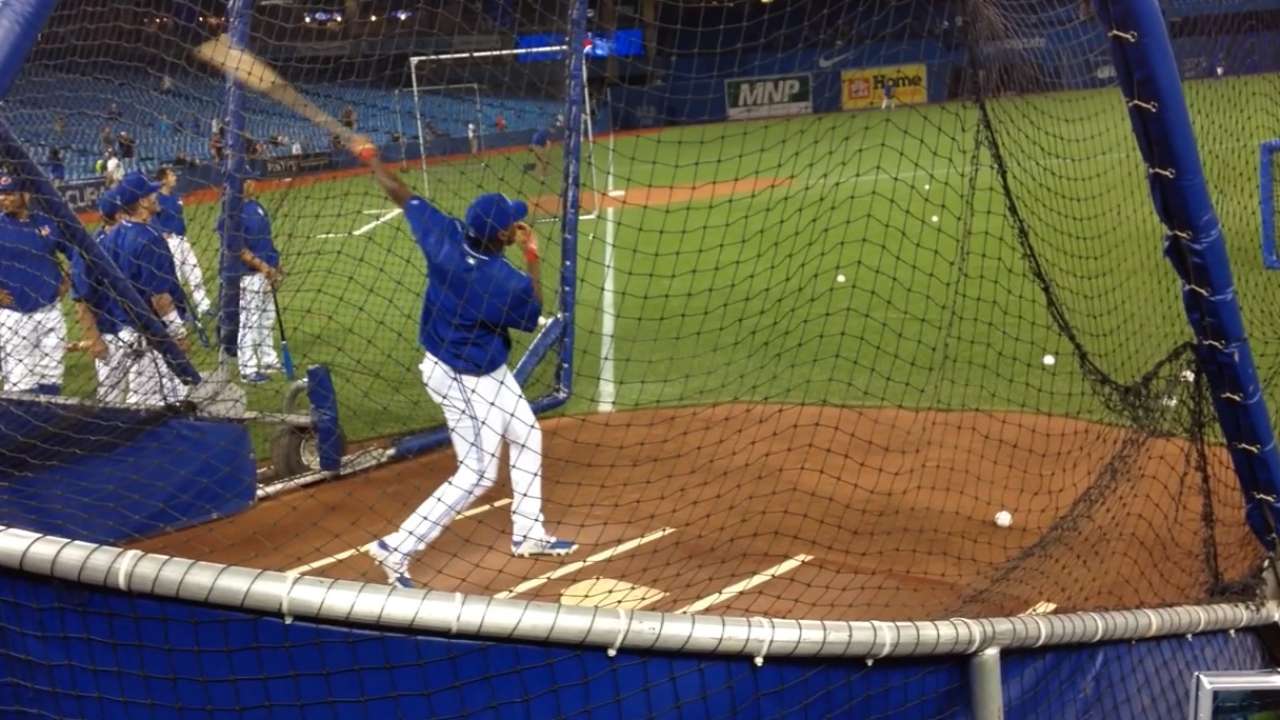 TORONTO -- The Blue Jays showed off their big prize from the 2015 international signing period on Friday. Vlad Guerrero Jr. was in uniform and took batting practice with the team ahead of its series opener against the Rays at Rogers Centre.
The 16-year-old Dominican slugger, son of nine-time all-star Vlad Guerrero, signed with Toronto for $3.9 million in early July.
"It feels good," Guerrrero Jr., said of his first workout with the big league squad. "[The team] shared their experience with me and I'm hoping to take that home with me."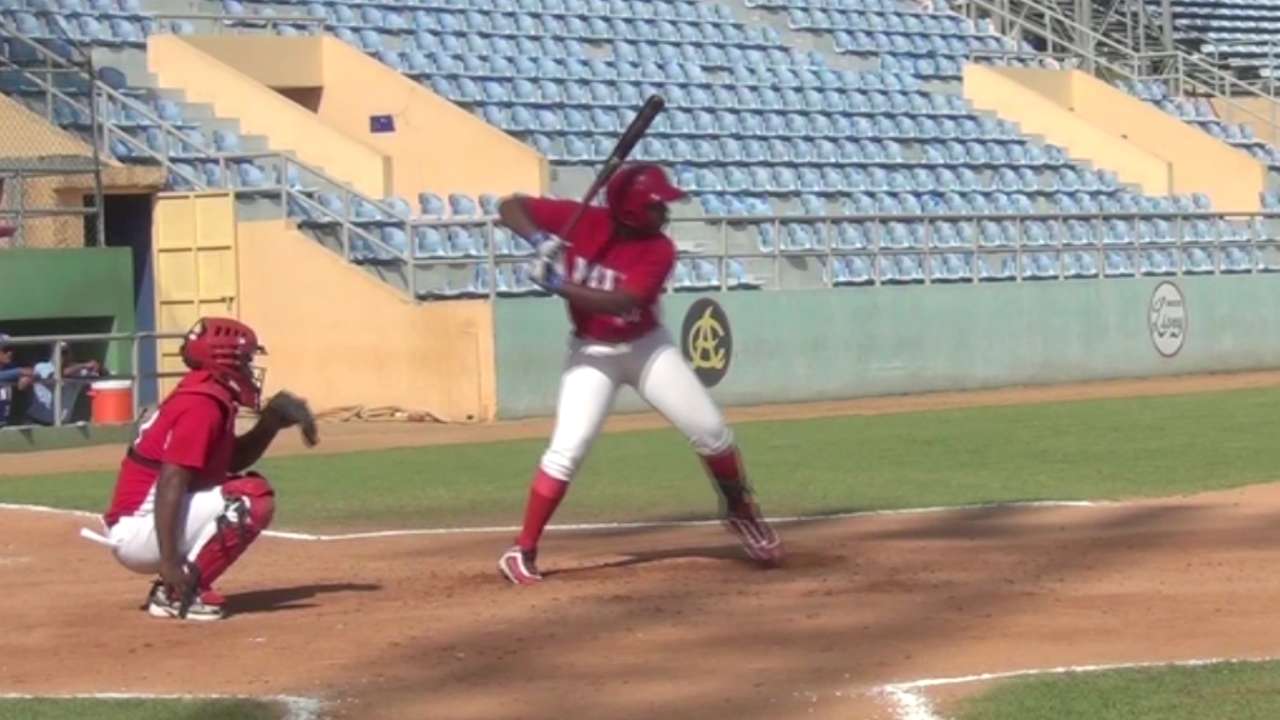 Guerrero's next stop will be at the team's training facility in Dunedin, Fla., for one week before he's sent back to the Dominican Republic. He won't be eligible to play in the Dominican Summer League, which requires players to be 17 year old, and will instead play two or three times a week in an instructional league.
The plan is to have him join the club's Minor League system beginning next year, said Ismael Cruz, the Blue Jays special assistant of Latin American operations.
"He'll get at-bats over there [in the Dominican]," Cruz said. "He going to play through the end of August, so he'll get 50 to 75 at-bats."
Guerrero, who was ranked No. 4 on MLB.com's international prospect list, said he plans to make it to the Majors in two years.
Jamie Ross is an associate reporter for MLB.com. This story was not subject to the approval of Major League Baseball or its clubs.