D-backs strike deal with No. 1 pick Swanson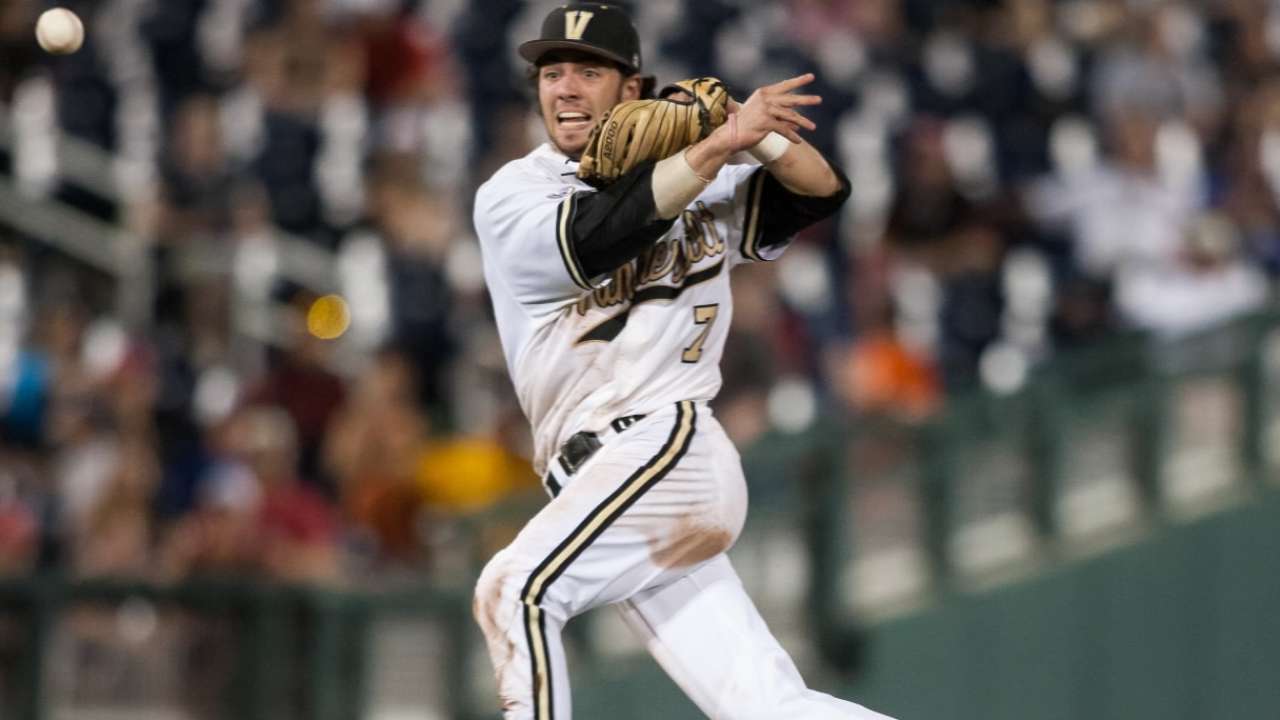 PHOENIX -- Just before Friday's signing deadline of 2 p.m. MST, the D-backs announced that they have agreed to terms with shortstop Dansby Swanson, the No. 1 overall pick in this year's Draft.
The Vanderbilt product was the second No. 1 overall pick in D-backs history and was the only Top 10 pick from this year's Draft who remained unsigned entering the final day for 2015 selections to sign.
Swanson received a signing bonus of $6.5 million, under the assigned slot value of $8,616,900.
"We felt we made a competitive offer," D-backs senior vice president of baseball operations De Jon Watson said. "There's definitely some relief because we were picking No. 1; we were able to sign our first-round pick and get him in the fold. Now, it's about getting him prepared to achieve some of his goals and dreams."
Watson said the two sides didn't come to terms until 10 minutes before the deadline, although both parties had been in communication over the past several days.
Swanson will fly to Arizona on Sunday. The club will then focus on getting him back into playing shape before assigning him to a Minor League affiliate, which will likely be Class A Advanced Visalia.
"I'm just extremely honored to be in this position and to be able to be a part of the Diamondbacks," Swanson said on a conference call with reporters. "They have a great organization, they're going in the right direction for sure, and it's going to be nice to hopefully be able to contribute to that at some point in time."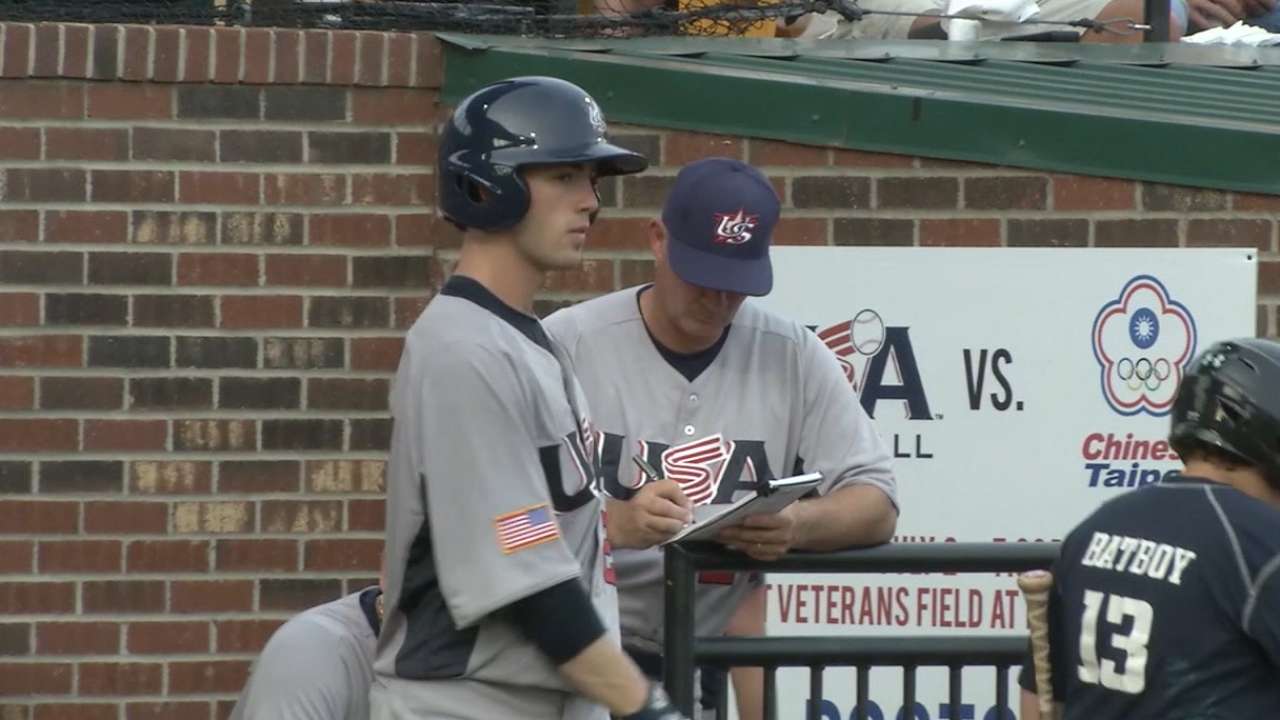 Had they been unable to reach a deal with Swanson, the D-backs would have received the No. 2 overall pick in next year's Draft. Last year's No. 1 overall pick, pitcher Brady Aiken, did not sign with the Astros by last year's deadline, giving Houston the No. 2 pick in this year's Draft as compensation, which it used to select LSU shortstop Alex Bregman.
Swanson was one of the last Draft picks still playing this season, as he helped Vanderbilt reach its second successive College World Series Final, where it lost to Virginia. He led the Commodores with a .335 batting average this season to go along with 15 homers and 64 RBIs in 71 games.
"It's a proud day for the organization to get who we thought was the best player in the Draft this year," D-backs scouting director Deric Ladnier said. "We feel he'll be a shortstop for the future for the organization. He brings not only the physical ability but also the intangibles of a winning player."
The D-backs also signed 12th-round pick Wesley Rodriguez, a pitcher out of George Washington High School (N.Y.). He was the No. 100 prospect in the Draft, as ranked by MLBPipeline.com, but he will undergo Tommy John surgery.
"We're also excited to be able to get Wesley Rodriguez, who was unfortunately set back by injury or he would have been an early pick," Ladnier said. "We felt he would be in great hands with the organization so we could take care of him physically so he can get back to becoming who we think he can become."
Jake Rill is an associate reporter for MLB.com. This story was not subject to the approval of Major League Baseball or its clubs.