MLB.com Columnist
Phil Rogers
Like 2014 Royals, patience is key for White Sox
With outstanding arms built for postseason, it's too early for Chicago to be a seller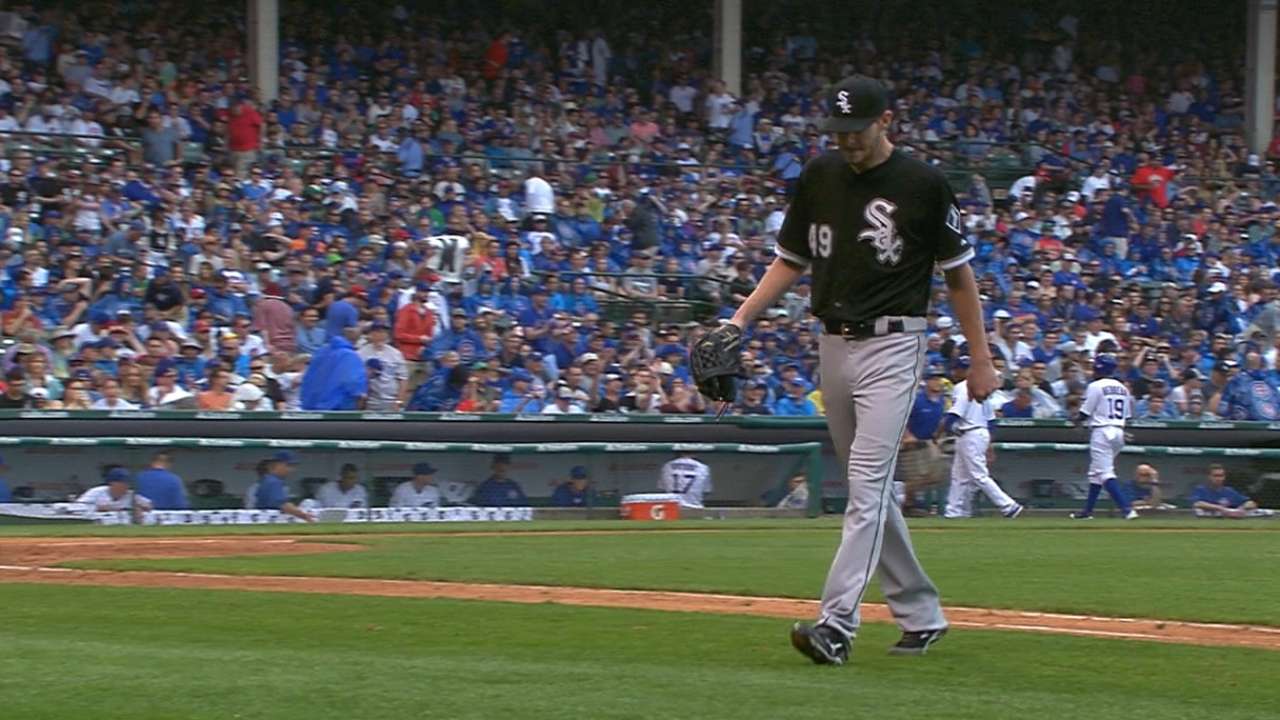 CHICAGO -- How 'bout those Kansas City Royals, huh? They've been the best team in the Majors for a year now, winning everything except Game 7 of the World Series.
Good thing general manager Dayton Moore didn't abandon hope and trade away starter James Shields after the All-Star Game a year ago. Nor closer Greg Holland, or another of his coveted relievers.
There was a time when that would have been relatively easy to do.
Never did the 2014 Royals seem more lost than immediately after the All-Star break. They opened the second half at Fenway Park and were swept in a three-game series, including a Sunday shutout by Jon Lester. They traveled from Boston to Chicago, and White Sox lefty Chris Sale worked them over the next day, dropping Kansas City to 48-50, good for sixth place in the American League Wild Card race, 4 1/2 games behind the Mariners for the second spot.
If anyone says they saw them coming at that point, well, you probably wouldn't want to trust that person with your car keys.
The Royals looked done, and there was heat on both manager Ned Yost and Moore, whose slow, methodical rebuild had yet to pay dividends. But Moore opted for patience, veteran players like Alex Gordon and Lorenzo Cain scheduled a players-only meeting before the Tuesday night game, and Kansas City started winning.
Sometimes, it happens. That's a great thing about the 162-game season. Surprising turnarounds are possible in the hottest months of the summer.
This brings us to the White Sox, who hosted the Royals in a doubleheader on Friday at U.S. Cellular Field.
Chicago brought serious hope into the 2015 season after an offseason roster upgrade orchestrated by general manager Rick Hahn. This wasn't just talk in the media, either. No, the players who had been around -- including Sale, who has positioned himself to make a serious bid for his first AL Cy Young Award -- were more excited than anyone.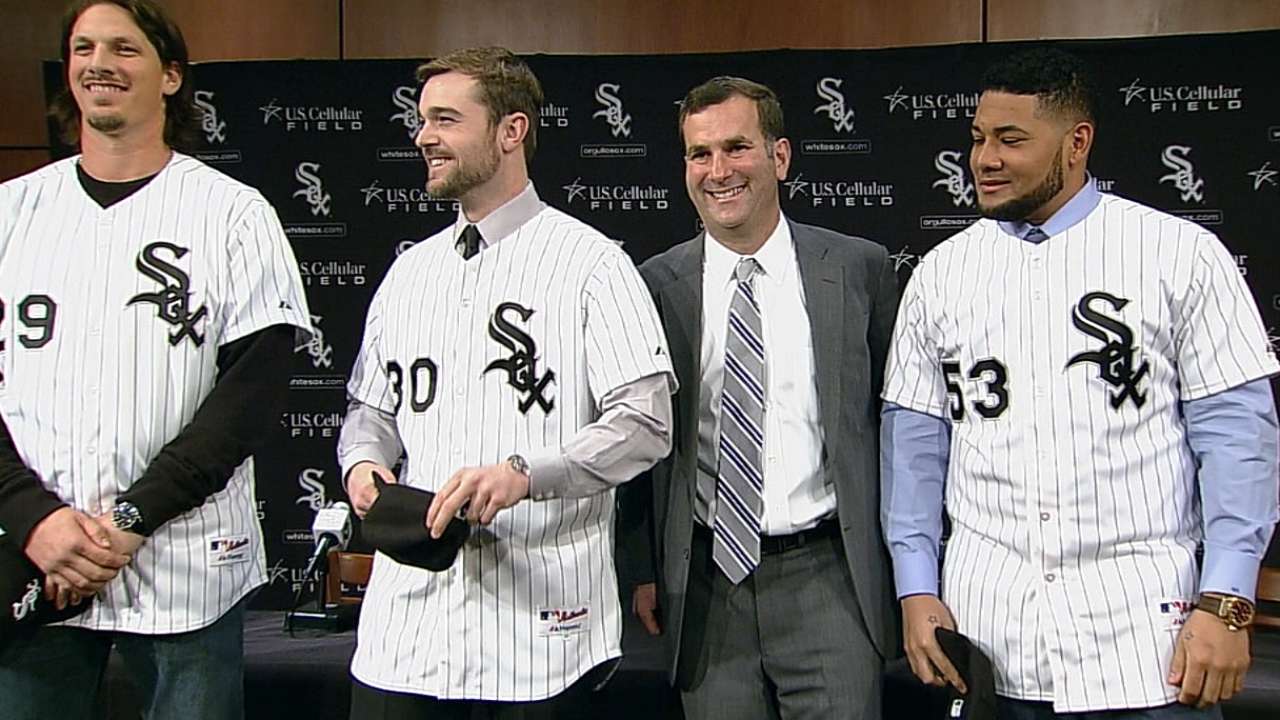 Sale said no to some proposed trips and hung close to his home throughout the offseason, working harder on his conditioning program than ever before. He said he was driven not to be "the weak link'' after the White Sox traded for starter Jeff Samardzija, and signed free-agent outfielder Melky Cabrera and relievers David Robertson and Zach Duke.
With the lineup never really clicking and the pitching not as good as was expected through June, the White Sox finished the first half 41-45, last in an AL Central in which the Twins have joined the Tigers and Indians as teams with serious October ambitions.
But, man, their starting rotation has been getting it done.
That should be the strength of the team, and lately it has been. Sale, Samardzija, Jose Quintana, John Danks and rookie Carlos Rodon were 5-3 with a 2.35 ERA as the White Sox won nine of their past 12 before the All-Star break.
They've all been helped by an improved defense. Chicago talked about improving defensively in the offseason, but it gave opponents as many extra outs as any team through June. The White Sox have tightened up the infield by adding rookie Tyler Saladino to the mix at third base and sticking with second baseman Carlos Sanchez, a plus fielder who hit .207 in his first 81 Major League games.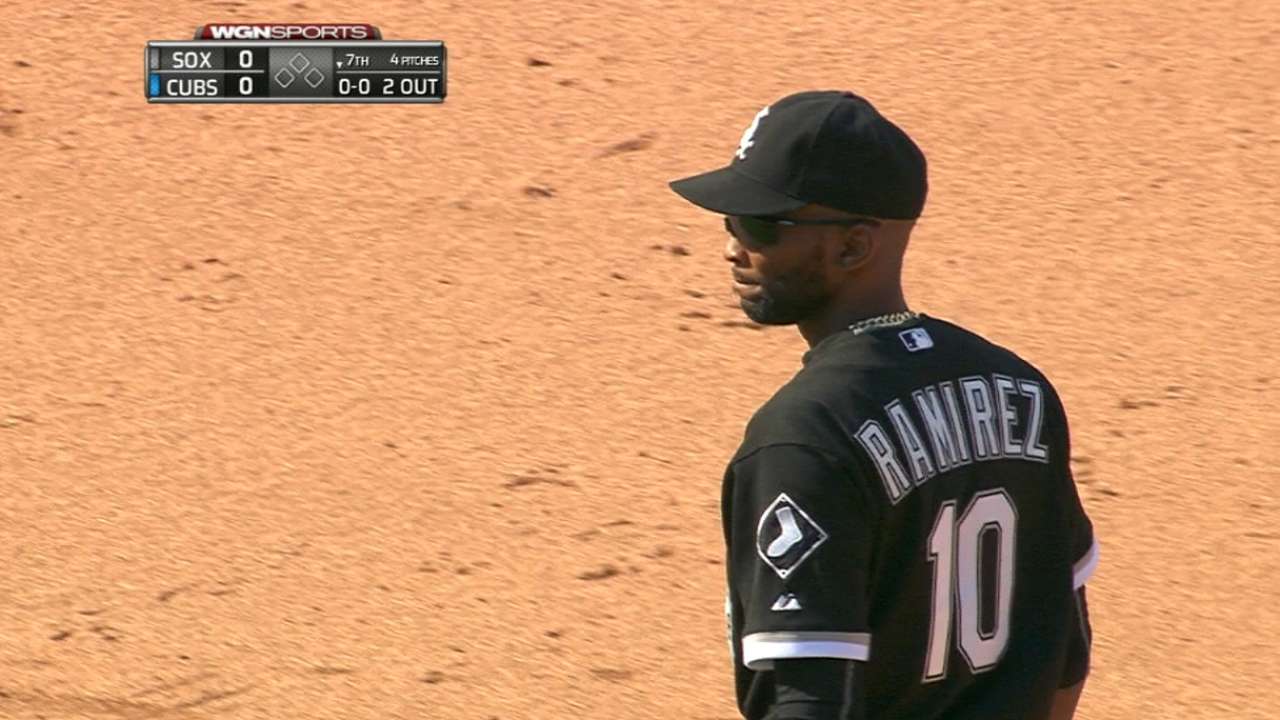 It's too early for the White Sox to become major sellers. They have the arms to be a team that no one wants to play against in October.
If things go badly the next 10 days, it'll be time to see what they can get for Samardzija, who seems intent on testing his market value as a free agent after the season. But even then, they'll have to keep in mind that they'll be in line for a compensation pick if they make him a qualifying offer. They sacrificed Draft picks to sign Robertson and Cabrera, so recouping one of those wouldn't be the worst thing they can do.
Hahn's best move might be to find a way to deal the 26-year-old Quintana for a young hitter and a solid prospect or two. While Quintana has been a no-decision machine throughout his four seasons, he would have a lot of value, as he's under control through 2020.
The White Sox love Quintana, but with Sale, Rodon and 2015 first-round pick Carson Fulmer -- not to mention having Kyle Drabek (5-5, 2.56 in 15 starts for Triple-A Charlotte) and prospects Frankie Montas, Chris Beck and Tyler Danish in the wings -- they must consider moving pitching to help improve the lineup and restock the farm system.
That's simple math.
The algebra is required in determining when it's time to start making trades. The team in the visitors' clubhouse at U.S. Cellular Field on Friday, the Royals, are proof that teams are always put together to play 162 games, not 90 or 100.
Phil Rogers is a national columnist for MLB.com. This story was not subject to the approval of Major League Baseball or its clubs.