MLB.com Columnist
Billy Bean
One year later, progress evident at All-Star Game
Events in Cincinnati marked by theme of acceptance to Ambassador of Inclusion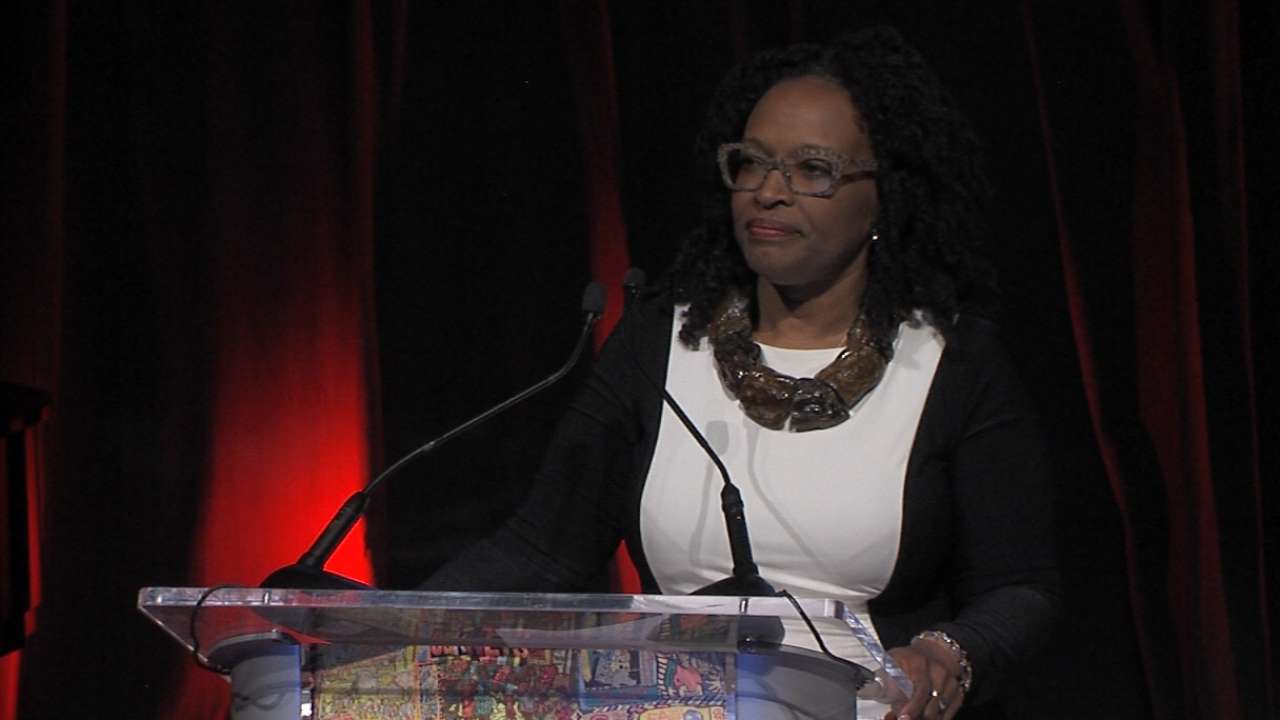 To call the 86th All-Star Game presented by T-Mobile a game is misleading, because it's an event. Actually, it's a series of events. It begins with something called T-Mobile FanFest, which is awesome and must be seen to believe. It's a place where our young fans and future superstars can experience every facet of baseball. There's a unique race called The Color Run MLB All-Star 5K Presented by Nike, which celebrates healthiness, happiness and individuality. It's affectionately known as the happiest 5K on the planet. It looked like every citizen in Ohio lined up to participate and take home a medal.
There were music concerts of every kind, galas and late-night parties. Those lead up to the SiriusXM All-Star Futures Game, showcasing our sport's top Minor League prospects, the All-Star Legends & Celebrity Softball Game, the Gillette Home Run Derby sponsored by Head and Shoulders and then the actual All-Star Game itself.
The city of Cincinnati hosted the event, and despite a constant threat of rain, it set an incredible example that will be hard to follow. Everywhere you looked, people were wearing red, and downtown Cincinnati was decorated festively celebrating baseball's Midsummer Classic.
In the midst of all the action over the weekend, I got a text that read, "Hey Billy, Happy Anniversary!" I'd forgotten it was only a year ago that Commissioner Emeritus Bud Selig announced my return to baseball at the 2014 All-Star Game in Minnesota as MLB's Ambassador of Inclusion.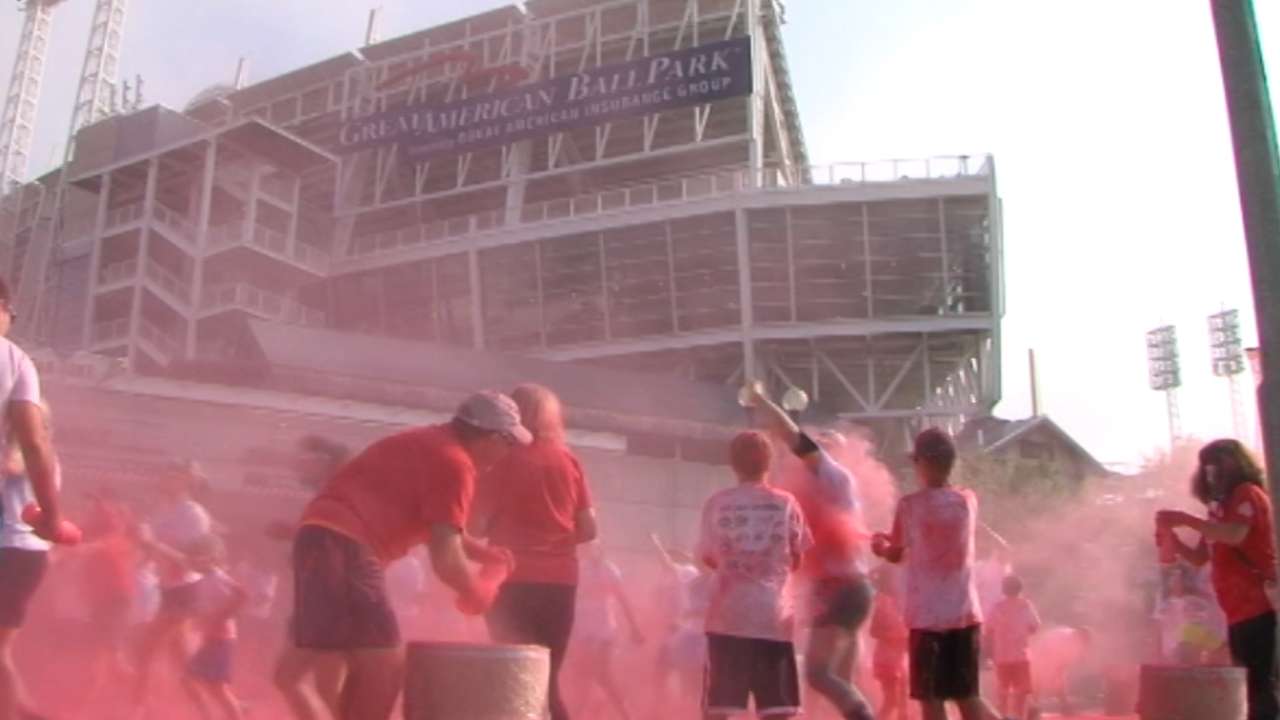 One year later, the job has grown, and Cincinnati provided a unique challenge. All-Star Week is one time of year when the sports world is focused on baseball, and many citizens of Ohio were ready to voice their concern and anger over events that have taken place in their community in recent past. We met with city leaders and created a summit called, "All Lives Matter," which allowed some of the city's most influential people to share their thoughts and opinions.
I was proud of MLB and especially my colleague Wendy Lewis for her strength and calming presence as she hosted this important event. We made new friends, and the backdrop to the event could not have been more appropriate as it took place at the National Underground Railroad Freedom Center. The museum is breathtaking, and the exhibit heartbreaking when you fully absorb the images that seem unimaginable today.
At the reception following the summit, the Freedom Center unveiled the "Diversity in Baseball" exhibit, which is an incredible collection of life-sized illustrations, by local artist Jesse Kramer. This collection of former players helped change the cultural landscape of baseball. It was a tremendous surprise and humbling to see that they included me in the exhibit. I was thrilled that they also recognized my buddy Dale Scott, who bravely came out last October and is currently in his 29th season as a Major League umpire.
One of the featured speakers at the All Lives Matter Summit was a Baptist pastor named Damon Lynch III. He was firm with his message, but extremely thoughtful and engaging. He's a third generation Reds fan who captivated our attention with colorful stories of his grandfather and him listening to Reds games on the radio when he was a little boy. A group of us attended his church service early Sunday morning alongside Sharon Robinson. When Pastor Lynch mentioned to his congregation that Jackie Robinson's daughter was there, you could feel the electricity in the air. The everlasting power of No. 42 was evident. The entire congregation stood up, and in that moment, we were one.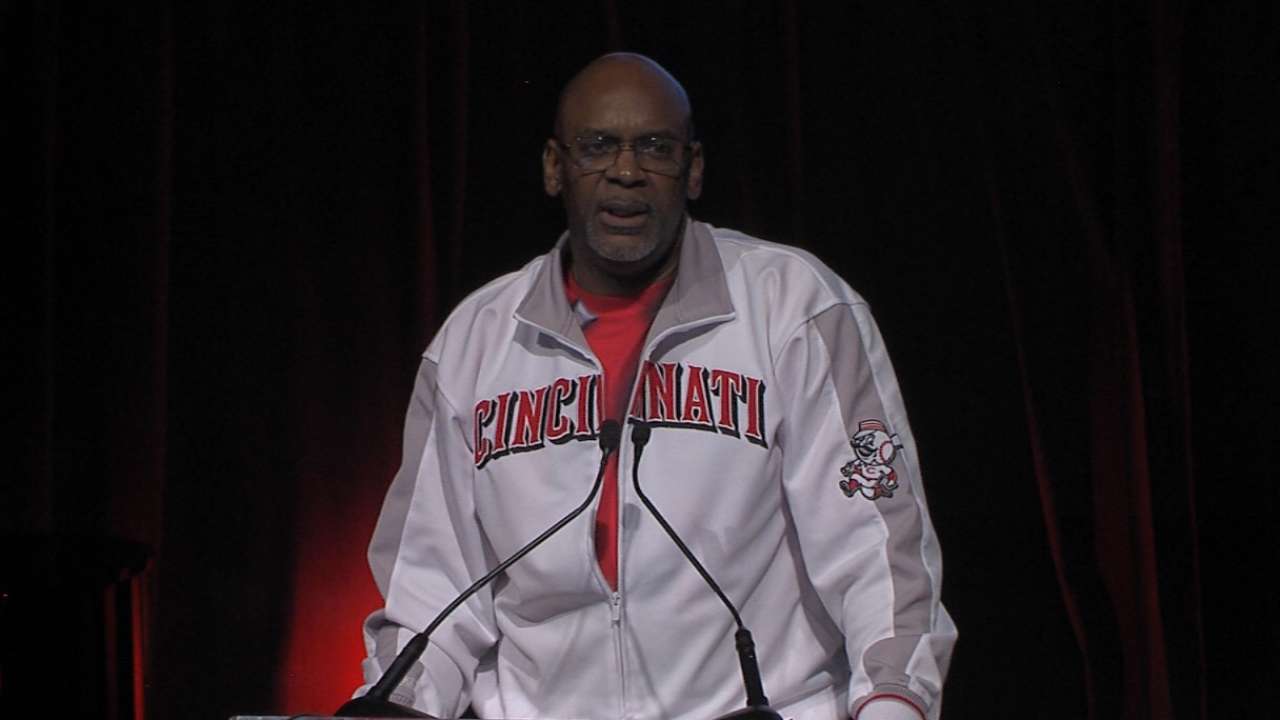 On Sunday night, at a concert hosted by MLB.com, the rapper Macklemore performed. Halfway through his performance, he slowed things down a bit and started to play a familiar tune. I watched in awe as the entire crowd began to sing the words to one of his biggest hits, called "Same Love." It's an anthem of acceptance, and a celebration of love without judgment or discrimination. I thought to myself, "Look how far things have come." Nobody talked about it, it wasn't an issue, but quietly, at least for me, it was a huge moment. I wondered how my life and career might have been different if I could have experienced this moment 20 years ago.
Looking back over my first year back at MLB, I can't believe how much we have done, and how much even my own perspective has changed. I'm so proud of those who have opened their hearts and realize the everlasting value of our inclusive message. Last summer in Minnesota, I was hopeful, but inside, I was nervous that baseball wasn't quite ready, or it might be viewed as a novelty. However, just as each day in Cincinnati showed me otherwise, every day is an opportunity to make a positive impact on the lives of people who cross paths with our sport. One year in, if you look closely enough, we really are making a difference.
Billy Bean is the ambassador of inclusion for Major League Baseball. This story was not subject to the approval of Major League Baseball or its clubs.